Update: Iman Shumpert placed under concussion protocol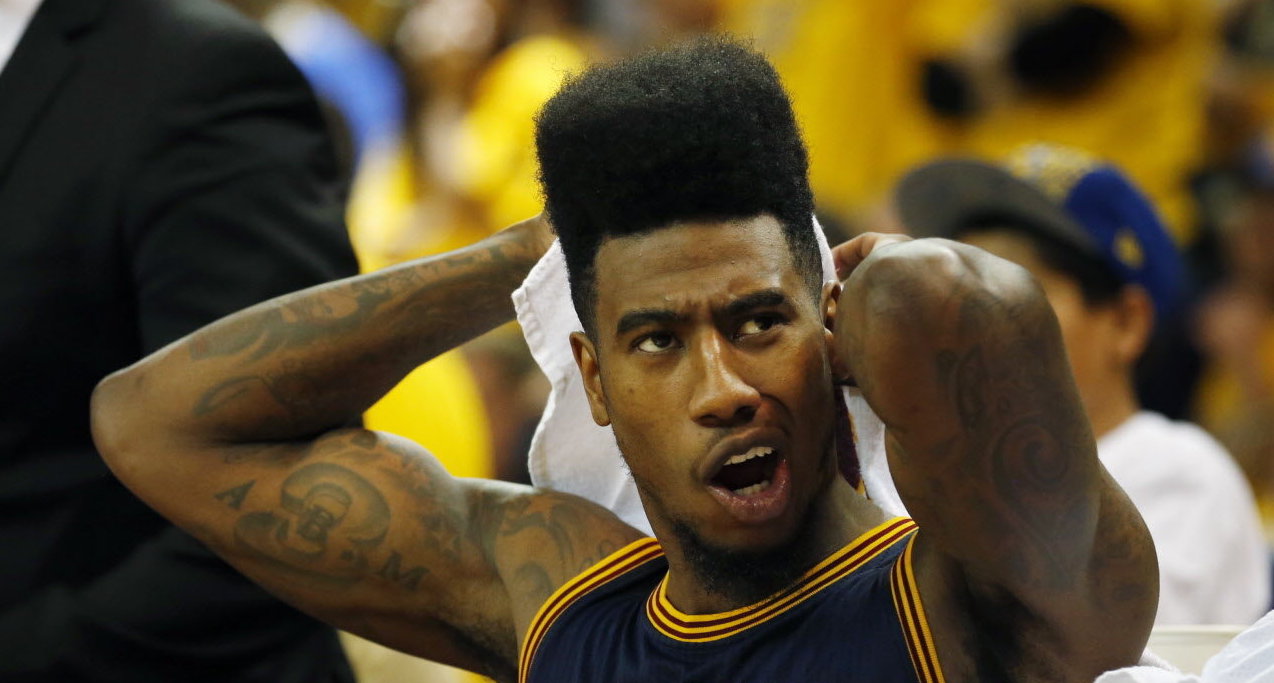 During the third quarter of the Cleveland Cavaliers' season opener against the New York Knicks on Tuesday night, Iman Shumpert banged his head on Kristaps Porzingis' hip and was forced to leave the game afterwards.
As a result, he is now placed by the Cavs on the NBA's concussion protocol and will not play until he gets cleared, per Cleveland.com's Joe Vardon. Before he gets the green light to resume practice and appear in games, Shumpert must complete a series of tests with increasing difficulty and show that is no longer suffering from any concussion symptoms.
With backup point guard Kay Felder also under the protocol, it makes DeAndre Liggins the next man up and he could see more floor time if Felder still isn't available for their next game, which doesn't happen until Friday.
RELATED: Kyrie Irving decides to give championship ring to his father
Shumpert played a total of 14 minutes off the bench in the Cavs' season opener and contributed two points and three assists. He may not be relied upon that much for his scoring, but the team will miss his defense and hustle.
Should he show immediate progress over the next couple of days and complete the tests needed to be cleared, he can return as early as this weekend when the Cavs host the Orlando Magic on Saturday.