With all the drama and turmoil that constantly surrounds this season's Cleveland Cavaliers squad, most recently the beef between star guard Isaiah Thomas and star forward Kevin Love, one thing that gets left to the wayside is the younger players on the Wine and Golders.
Throughout this season, the one rookie that has been the center of most people's attention is Turkish swingman, Cedi Osman. This is mostly due to the fact that Osman has quite the backlog of footage thanks to his performance at the FIBA EuroBasket tournament. This performance only generated a ton of buzz heading into the 2017-18 NBA season, and so far, Osman has lived up to the hype. Throughout the season, Osman has had to earn his minutes in Cavs head coach Ty Lue's rotation thanks to his hard-nosed defense and ability to score while slashing and from beyond the arc. One of Osman's best performances came in a close win against the Utah Jazz:
While Osman has been sensational whenever he gets to actually play for the Cavs, the other Cavaliers rookie, Ante Zizic, has been a mystery so far this season. Before their Tuesday night tilt against the Detroit Pistons, the Cavs have only seen Zizic in twelve total games, with averages of 1.1 points, 1.3 rebounds, and 0.3 blocks.
The only major highlight Zizic has so far this season was a surprise start against the Philadelphia 76ers in place of Kevin Love back on December 9. Despite the start, Zizic was mostly an enigma against the young Sixers and only recorded one assist and one rebound in just five minutes of play.
While it is understandable that Zizic has generated next to no buzz compared to Osman as a member of the Cavaliers future, fans should not jump ship on him just yet. While Isaiah Thomas, Jae Crowder, and the 2018 Brooklyn Nets pick were the biggest attention-grabbers in what the Cavs obtained in the infamous Kyrie Irving trade, Zizic was also a player that should be noted when it comes to the trade. Buried under all the issues people have of the Celtics-Kyrie Irving trade is a known commodity in Zizic.
Heading into the 2016 NBA Draft, Zizic was the top prospect from the Adriatic League and averaged 12.7 points, 7.2 rebounds, and 1.2 blocks per game. Considered a part of the "golden generation" of Croation prospects, joining fellow countrymen Dragan Bender, Ivica Zubac, and Nik Slavica and because of his outstanding play, Zizic has drawn comparisons to NBA players like Nikola Petrovic and Jusuf Nurkic.
The problem is for Zizic is that the Cavaliers head coach is Ty Lue, who seems almost entirely against playing his younger players as Osman, a player who has outplayed JR Smith for the majority of the season and still cannot get consistent minutes in Lue's rotation, he too has barely touched the floor for the team as he has only appeared in twelve games this season as mentioned before.
If fans want to get a good look at why Zizic gets such great comparisons, they will need to head down past LeBron James' hometown of Akron, OH to Canton, to see Zizic in action with the Canton Charge.
While Zizic has also only played twelve games with the Charge, like he has with the Cavs, he is getting a ton more minutes with the Cavs' G-League affiliate, averaging a respectable 23 minutes per game. Per 36 minutes, it becomes clear why Zizic is so highly touted as he is averaging 22.4 points, 12.5 rebounds, 1.3 assists, and 1.7 blocks. His consistency has always impressed, but he's also shown a higher ceiling. Zizic's best game so far with the Charge this season came against the South Bay Lakers with 23 points and 13 rebounds:
While he probably will not earn proper minutes in the Cavs' rotation this season, the fact that he can spend a good amount of time developing with the system the run while in Canton, Zizic should give fans a lot of hope heading into the future. With Zizic, they can have a reliable option at the center spot, who can pair nicely alongside Kevin Love as a rim protector and the team will finally have a true center on their roster, as they have been rolling with Love, Tristan Thompson, and Channing Frye as the teams' primary bigs.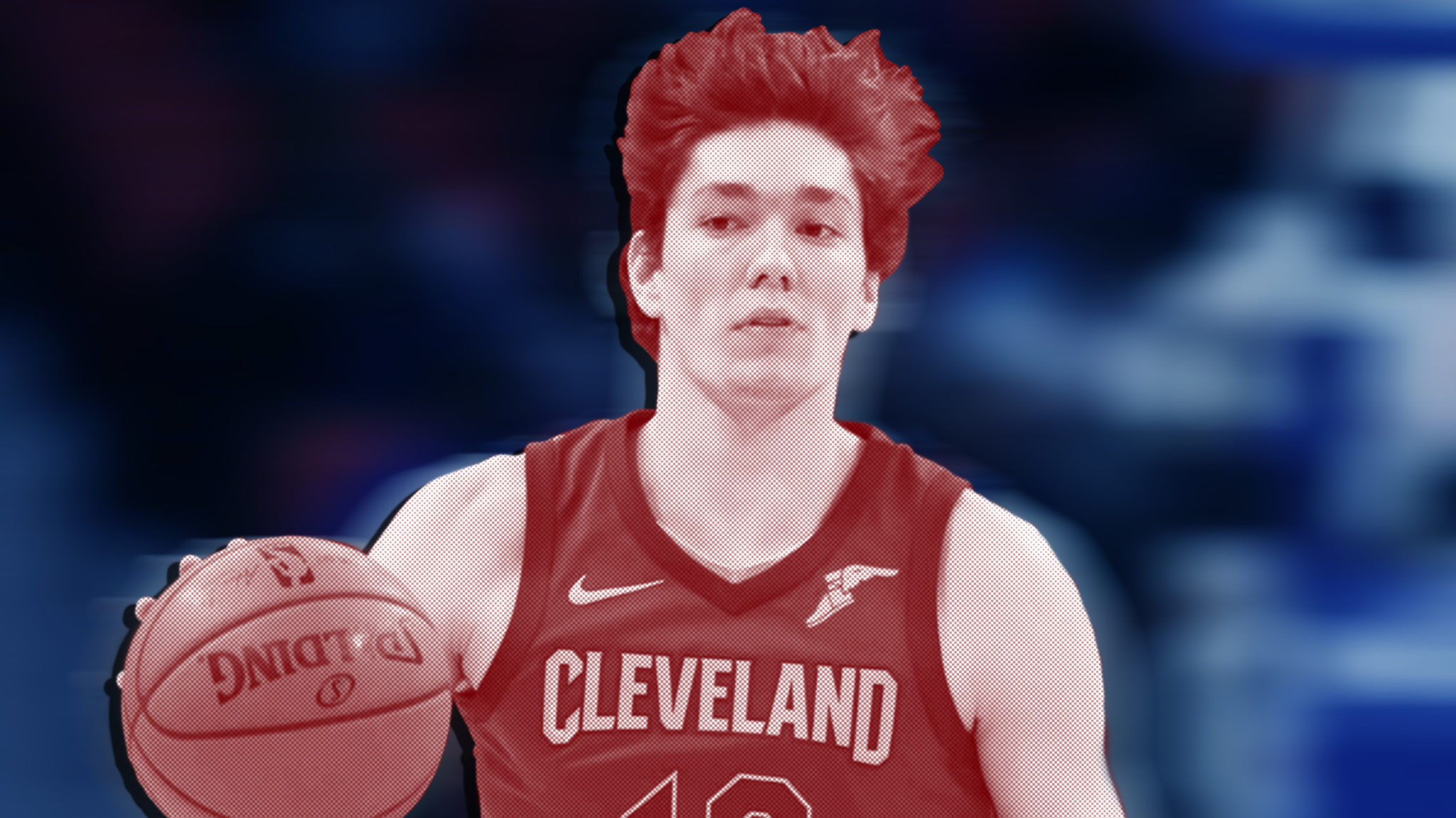 But to earn proper minutes next season with the Wine and Golders, Zizic does need to improve on a few things to play for the Cavs instead of the Charge. While he has the proper height for an NBA center at 6'11", he does lack the girth of one as he currently weighs in at around 250 pounds.
He also needs to continue to work on his footwork and polish his offensive game as well, as he mostly relies on his phenomenal strength to power past opposition. Thankfully Zizic has plenty of time to add bulk to his frame and learn the ropes of the NBA as he develops more with the Charge.
One problem that could have Cavs fans never truly see the potential of Zizic come to fruition is the fact that the Cavs are also a team that is in win-now mode. Simply put, the team lives and dies by the will of LeBron James, the greatest player of all time to wear a Cavaliers uniform and possibly in league history. Since James' return to The Land, the Cavs have emptied their cupboards of all the assets former general manager Chris Grant gathered to assemble the current team; including players like Andrew Wiggins, Dion Waiters, and a myriad of their draft selections.
Every single season the Cavs have made a blockbuster trade at the deadline, acquiring players like JR Smith, Iman Shumpert, Timofey Mozgov, Channing Frye, and Kyle Korver who have all helped contribute to the Cavs' recent Eastern Conference dominance. With the team currently in flux with their current personnel, they have been again linked in trade discussions this season involving players like Kemba Walker, Dwight Howard, Kent Bazemore, and most of all DeAndre Jordan. In order to do that, the Cavs will again have to part with some combination of their young assets, and that means that Zizic has a high chance of donning a different uniform this season.
While the likelihood that Zizic will be gone after February 8th is high, in the event that he survives the trade deadline leaves a lot for Cavalier fans to get excited over.
Zizic can easily become a solid, reliable option at the center position by his defensive grit and overwhelming offensive strength. He has drawn comparisons to other great Eastern European NBA centers, and has lived up to it while spending time with the Canton Charge and has also shown why has been called "Baby Shaq" by former Cavaliers head coach David Blatt:
The Cavaliers have a bright future thanks in part to both Osman and Zizic, and the team does not need to fret in the event LeBron James does leave the team following this season.