The Cleveland Cavaliers need to do something big this offseason in order to convince LeBron James to stay with the team. Any moves that are made have to also improve the Cavs' chances against not only the Golden State Warriors, but new top tier opponents like the Philadelphia 76ers and Boston Celtics.
The eighth overall pick and Kevin Love are Cleveland's two best assets, and many rumors and trade proposals have the Cavaliers gaining a star player in exchange for either Love or the pick. However, there may be a way to supercharge the team while getting rid of those assets and not getting a star in return.
The trade
Cleveland receives: PG Darren Collison, SF Wilson Chandler, PF Paul Millsap, PF Thaddeus Young, C Al Jefferson
Indiana receives: PF Kenneth Faried, C Tristan Thompson, 2018 eighth overall pick
Denver receives: PG Jordan Clarkson, SG J.R. Smith, PF Kevin Love
This trade seems ridiculous at first, but it actually does make some sense for each team involved.
For the Pacers, they do lose two key players in Young and Collison, but Collison will be 31 before the season begins, and Young could very well opt out of his deal and Indiana would get nothing in return. Kenneth Faried's contract has been viewed as one of the league's worst in recent years, but this is the final year of his deal.
The Pacers could flip him at the trade deadline to a team looking to increase their cap space. Thompson is signed through the 2019-2020 season, and while his contract is not great, he is a solid player. Taking on his deal is necessary for the Pacers to acquire the eighth overall pick.
Indiana is a young team that is looking to add more elite talent. Victor Oladipo seems like a player to build around based on his performance last season, but the Pacers need someone to play alongside him and Myles Turner. With the eighth pick, the Pacers could take their point guard of the future in Trae Young, Collin Sexton, or Shai Gilgeous-Alexander. They could add a versatile wing in Miles or Mikal Bridges, or they could take a big risk and get possibly and elite scorer in Micheal Porter Jr. Indiana would have many options to improve their future, and this trade is worth making for them.
The Nuggets would be the team most likely to decline this trade. They just signed Paul Millsap to a three-year deal before last season, and Millsap played in only 38 games due to an injury. Would they be willing to take on extra salary to upgrade from Millsap to Kevin Love?
Millsap is a very solid player, but he is not as good as Love. He is also three-and-a-half years older than Love. Last offseason, Denver was rumored as a possible trade destination for Love, but the Cavs ultimately decided to keep him. Love has two seasons left on his contract, and could easily re-sign long term in Denver.
The Nuggets do lose Faried, but they have been attempting to trade him for multiple seasons now. Wilson Chandler is a very good player who has been a key rotational piece since he joined the team, but, like Thaddeus Young, he could opt out of his contract this offseason and sign with a different team.
Jordan Clarkson has two seasons left on his contract, and is the least desirable player involved in this three-team deal. However, this is the price Denver has to pay to upgrade to Love. J.R. Smith also has two years remaining on his contract, but the second year only has $3.8 million in guarantees, essentially turning him into an expiring contract after the season. The Cavaliers could always throw in a future first-round pick if needed.
So the Cavs lose their star sidekick and their most valuable trade asset. How do they benefit from this trade?
Although their star power has been reduced, the Cavaliers become a much better and deeper *team*. This huge shift would require an actual offensive and defensive system to be implemented and followed, so maybe the coaching staff changes could help with that.
Collison is not a star, but he is a very good all-around point guard. Last season, he averaged 12.4 points and 5.3 assists per game, but the biggest thing he would bring to Cleveland is three-point shooting. He led the NBA in three-point percentage with an incredible 46%. Collison can shoot off the dribble or stand in the corner and wait for a pass. With the addition of Collison, the Cavs would have two solid veteran point guards who play defense and shoot the three at a high level. Collison and Hill would also split time, keeping each other fresh and healthy.
Wilson Chandler would need to opt into his $12.8 million player option for this season in order to be traded to Cleveland. Chandler scored 10 points per game last season while shooting 36% from beyond the arc. He isn't a huge offensive threat, but he would be a fantastic bench player for the Cavs. His length on defense would be very helpful. If the Cavaliers are able to retain Jeff Green, he and Chandler would be a fantastic duo to backup LeBron James.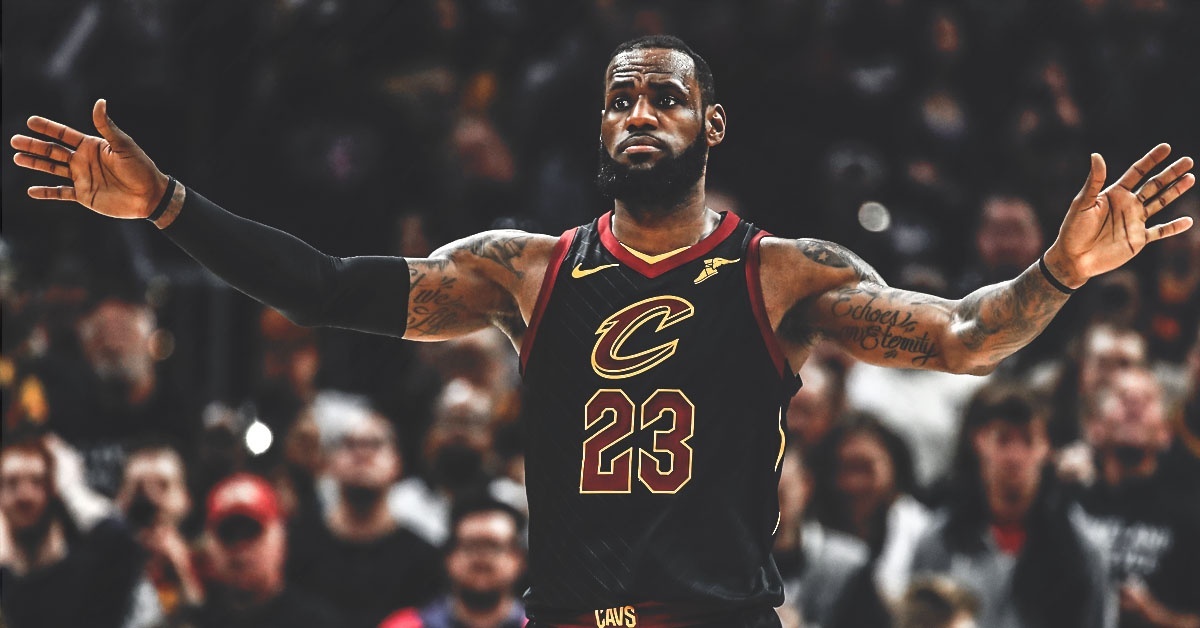 Like Chandler, Young would be required to opt in to his player option this year. Cleveland got a first-hand look at how good Young can be in their first-round playoff matchup with Indiana, as Young averaged 11.3 points and 7.7 rebounds on 60% shooting. His physicality and athleticism made life difficult for both Kevin Love and Tristan Thompson. The Cavs could use a player like Young against the Celtics and Warriors, as physical power forwards Draymond Green and Marcus Morris have had plenty of success against Cleveland.
Millsap would replace Love in the starting lineup, and while it is a downgrade, Millsap is a very good player in his own right. In his last healthy season with the Atlanta Hawks, Millsap averaged 18.1 poins, 7.7 rebounds, and 3.7 assists per game. Millsap offers more physicality and consistency than Love at the expense of athleticism and some three-point shooting.
Millsap is a worse fit for the Cavs than Love, but that downgrade is offset by the additions of all the other players the Cavaliers are getting in this scenario.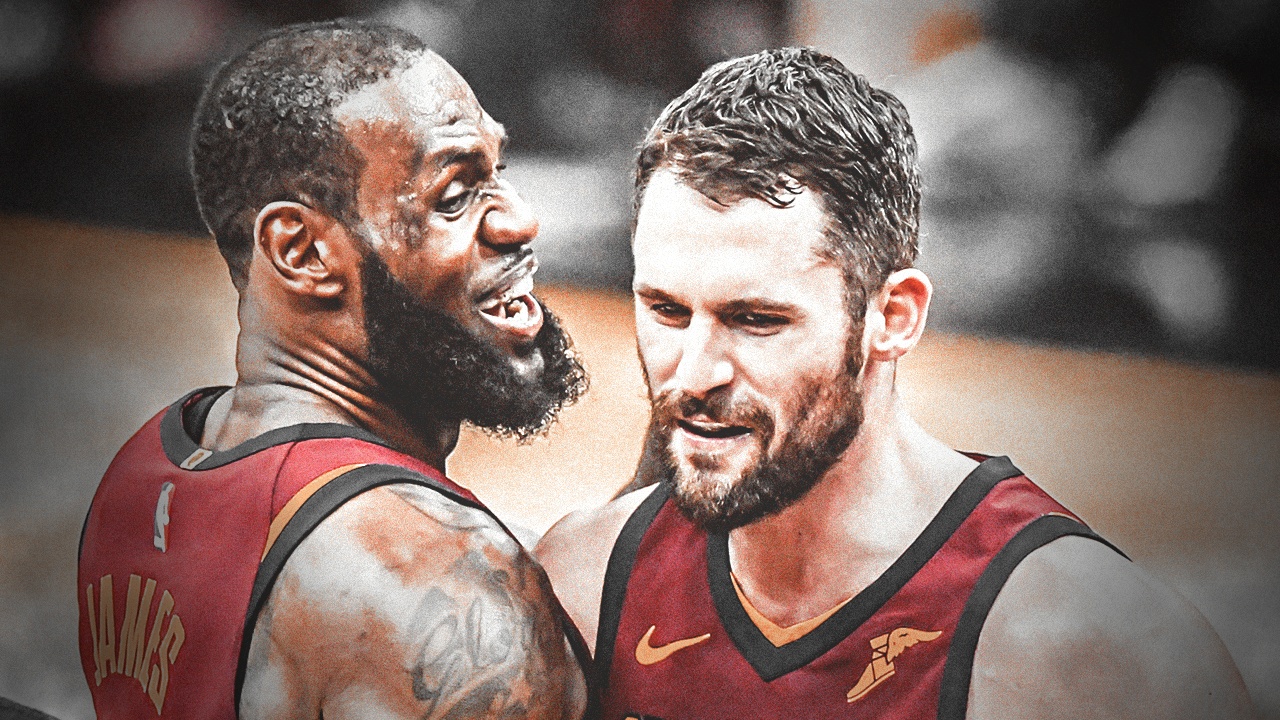 Al Jefferson has become a reserve big man as his athleticism has dwindled. His lack of range makes him a poor fit for today's NBA, which is a shame because in his prime with the Minnesota Timberwolves he was an excellent scorer. Jefferson is owed $10 million next season, but only $4 million of that is guaranteed.
The Cavaliers could either cut him before the year, or trade him to a cash-strapped team at the deadline in exchange for a draft pick or a rotational upgrade. Either way, Jefferson wouldn't play much, if at all for Cleveland, and his inclusion in this trade is needed for salary purposes.
If Cleveland is able to retain its free agents, the Cavs would utilize a starting lineup of Darren Collison, Rodney Hood, LeBron James, Paul Millsap, and Thaddeus Young. It's a small lineup, but one that is versatile and physical. The bench would be in great shape, as the second unit would consist of George Hill, Kyle Korver, Wilson Chandler, Larry Nance Jr., and Ante Zizic, with Jose Calderon, Cedi Osman, and Jeff Green rounding out the roster.
If Osman and Zizic improve, the Cavs could conceivably maintain a solid 12-man rotation, even in the playoffs, which is unheard of. Cleveland would always have a healthy ball handler, secondary scorer, and defensive enforcer. LeBron James could take plays off and rest for extended periods of time not because he has a star to take the load off of him, but because he has a good *team* around him.
The Cavaliers were never going to beat the Golden State Warriors with star power, even with the best player in the world on the team. Maybe it's time to think outside the box and try to win as a team, rather than as two or three individuals. This trade would exemplify that strategy perfectly.