Cavs news: How Cleveland saves nearly $30 million dollars by trading Kyrie Irving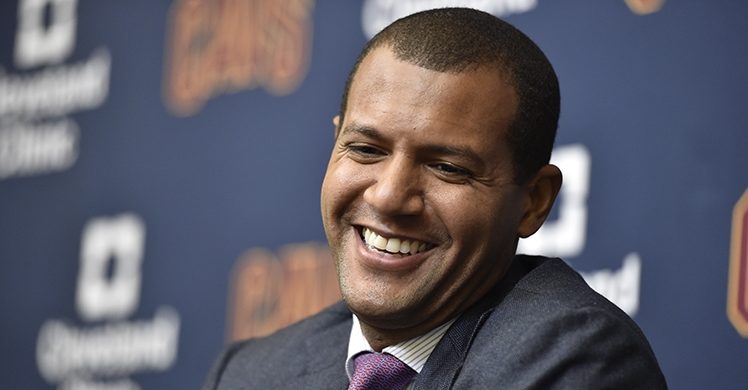 Kyrie Irving asking for a trade creates a ripple that we have now felt the brunt of when he was traded to the Boston Celtics in principle.
The blockbuster trade, if completed, gives a return of one of this past season's dark-horse MVP candidates in Isaiah Thomas. It also provides an excellent three-point and defensive wing in Jae Crowder, a young big in Ante Zizic, and Brooklyn's 2018 first round pick.
This haul creates a plethora of opportunities for the Cavs. Whether it be providing exciting, new lineup combinations, or rejuvenating the team's depth even more his offseason. It does bring one unexpected result that helps Cleveland both in the short and long term, by reducing the team's luxury tax. Bobby Marks of ESPN, who has prior experience in NBA front offices, broke down the tax savings on an immediate level.
IT/Crowder/Zizic combination would save the Cavaliers $19M in taxes. Tax bill goes from $78.4M to $59.2M.

— Bobby Marks (@BobbyMarks42) August 22, 2017
The Cavs were above the salary cap at the start of this offseason in a large way, with each veteran minimum contract added costing millions more in luxury tax. The trade helps to lower that cost a bit. The thing to keep in mind is that Cleveland has more than 15 players on the roster with this trade, so the tax would go down even further than the original savings of $19 million. With this trade sending Kyrie Irving to Boston, the savings created are close to $30 million, according to Bobby Marks of ESPN.
Trading Kyrie Irving will save Cleveland $29.1M in tax savings. Cleveland tax is now $49.3M down from $78.4M with 15 guaranteed contracts.

— Bobby Marks (@BobbyMarks42) August 23, 2017
One additional salary detail that Marks mentions is how the trade gives the Cavs a trade exception worth $5.8 million. This could come in handy when acquiring another player down the stretch of the season, or even the offseason as the exception lasts a whole calendar year. These numbers are at the time of the deal's inception, as the trade has still yet to be agreed on and may change with a potential additional piece for the Cavs.
While Dan Gilbert has promised to pay what he needs to for this team to compete, some saved money now will help out later. It can lessen any financial burden the Cavs may need to undertake later on in the 2017-18 season, as well as to stretch money spent out of pocket as far as possible to keep the team competitive. One financial addition worth undertaking that comes to mind would be adding a bought-out player from another team if one becomes available, which reportedly may be more likely than not.
Regardless of the use for it though, the luxury tax deduction helps out in Cavs ownership's continued willingness to pay in order to stay competitive.