Cap space is not something that Cavaliers fans have been accustomed to recently. Since signing LeBron James and trading for Kevin Love in 2014, Cleveland has been over the salary cap. Owner Dan Gilbert has willingly incurred the luxury and repeater taxes, and his sacrifice has paid off, as the Cavs made the NBA Finals in each of the past four seasons, winning it all in 2016.
However, James is now gone, and the Cavaliers aren't exactly NBA Finals contenders anymore. Regardless of Gilbert's immense wealth, he won't be willing to pay a premium for a lottery team. Cleveland is currently paying multiple older players more than they are worth, but some of their contracts expire after this season, providing cap relief.
The Cavs won't be signing high-priced free agents any time soon, so they can use these contracts to acquire draft picks from other teams looking to unload bad deals.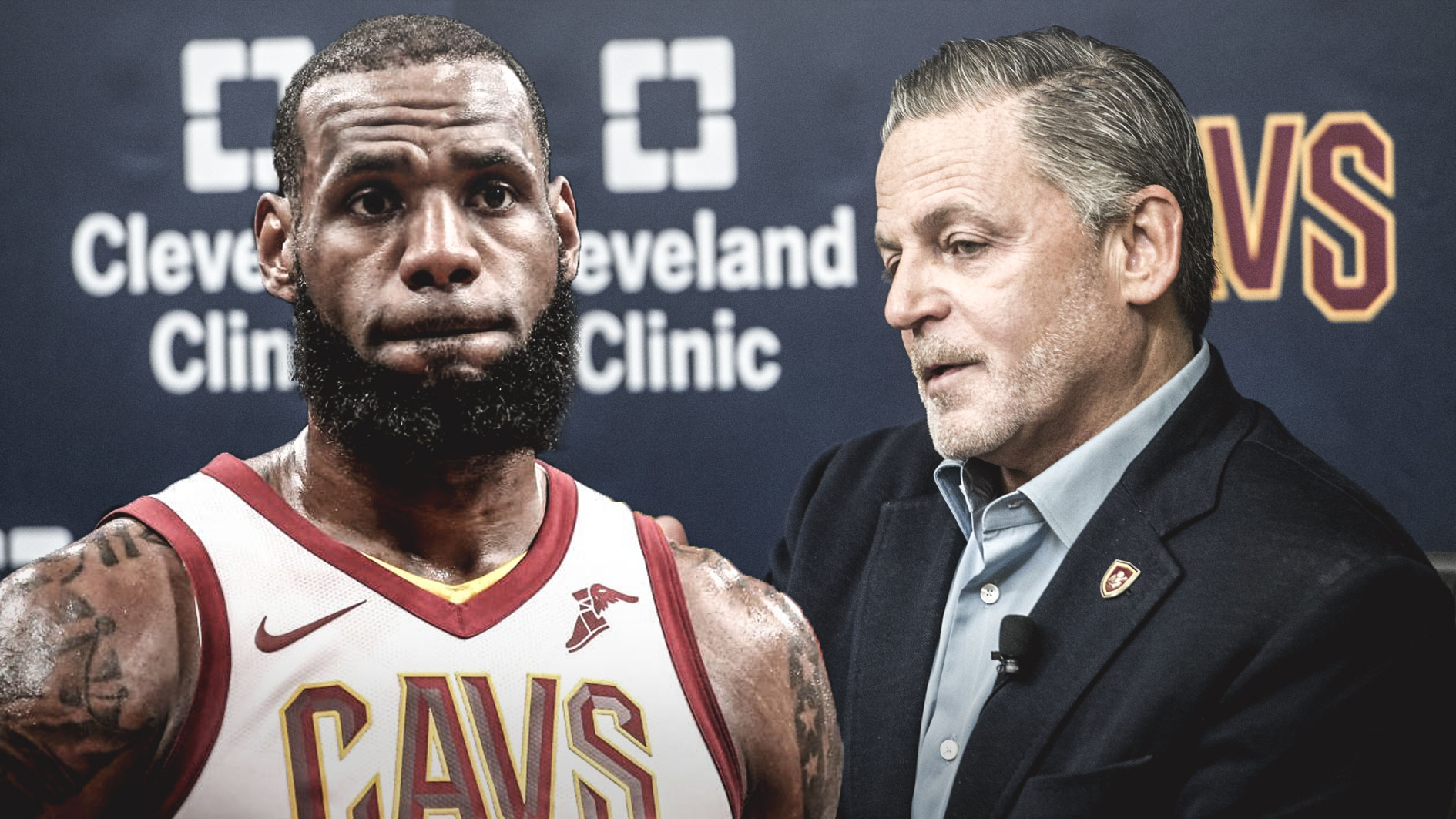 The salary cap for the 2018-2019 NBA season is set at $101.8 million, with the luxury tax threshold set at $123.7 million. Currently, the Cavaliers' pay roll is at $106.4 million, over the salary cap, but under the luxury tax. Kevin Love is owed $24.1 million this season with a player option for next year worth $25.6 million. George Hill will make $19 million this year and $18 million the next, but he is only guaranteed $1 million for 2019-2020 if waived before July 1st, 2019.
Tristan Thompson's contract will pay him $17.5 million this year and $18.6 in 2019-2020, with both years fully guaranteed. J.R. Smith will make $14.7 this season and $15.7 the next, but is only guaranteed $3.87 million for the secon year of his deal if waived before June 30th, 2017. In particular, Hill and Smith's contracts have the most trade value, as both players will come off the books for a minimal penalty next offseason.
This works to Cleveland's advantage, as neither player is in their future plans. Aside from their attractive contracts, both Hill and Smith can be solid rotational players on a championship contender.
So what teams should be interested in trading for them? The answer is pretty much any team looking to rid themselves of a bad contract, which, as it turns out, is pretty much every team.
The Miami Heat, for instance, are paying guard Tyler Johnson $19.2 million for each of the next two seasons. Johnson is a decent player, but he isn't worth nearly $20 million per year. Hassan Whiteside is under control through the 20xx-20xx season at $xx.x million per year. Whiteside can be a dominant player at times, but his effort is not consistent enough to warrant his contract. He seems to be disinterested since his big pay-day.
The Milwaukee Bucks will pay Matthew Dellavedova nearly $10 million in each of the next two seasons. It's hard to imagine why Milwaukee would ever want to part with Outback Jesus, but here we are.
Brandon Knight was a distant backup to Eric Bledsoe in Phoenix before tearing his ACL prior to last season. Knight is somewhat of an enigma, having shown flashes of brilliance in between extended stretches of below-average play. He is owed a lot over the next two seasons, a high price to pay for a reserve.
There is a seemingly endless list of bad contracts, so here are just a few more:
Kent Bazemore, Atlanta Hawks; Allen Crabbe, Brooklyn Nets; Evan Turner, Portland Trail Blazers; Luol Deng, Los Angeles Lakers; Chandler Parsons, Memphis Grizzlies; Ryan Anderson, Houston Rockets; Ian Mahinimi, Washington Wizards; Bismack Biyombo, Orlando Magic; Omer Asik, New Orleans Pelicans; Joakim Noah, New York Knicks.
None of these players would help Cleveland, as most of them are over 30 years old and rapidly declining, What would help the Cavs are the draft picks that they would receive for taking on any of these players.
The Cavaliers have been treating future draft picks as assets to acquire players who could help them in the present. The Kyle Korver trade is the perfect example of this. Cleveland sent Mike Dunleavy Jr., Mo Williams, and a future first-round pick to Atlanta for Korver. That first-round pick is top-10 protected both this year and next, meaning that the only way for the Cavs to keep their pick is to finish as a high lottery team in each of the next two seasons.
If the pick does not convey after 2019-2020, it turns into two second-round picks, which are much less devastating to lose.
Even if the Cavaliers are able to retain their first-round pick, adding more certainly wouldn't hurt. Cleveland will be up against the cap this year anyway, so why not swap out the players who are using up that space for even worse deals, while gaining more draft assets? The Cavs have zero guaranteed salary for the 2020-2021 season, which is when many of the aforementioned players' contracts expire.
The Cavaliers don't have much cap space currently, but they are no longer in the luxury or repeater tax, which opens up many new possibilities to improve the team in the future. Taking on poor contracts while gaining draft picks is the best way to do this right now.