Before the 2018 NBA trade deadline, there were many rumors stating that the Cleveland Cavaliers were interested in Los Angeles Clippers center DeAndre Jordan, but nothing ever came of them. But now, the Cavs have another opportunity to acquire the All-NBA big man and should seriously consider doing so.
Last season, Jordan averaged 12 points and 15 rebounds per game while shooting 65% from the field and a much improved 58% from the line. He is an extremely athletic player even at 6'11" 265lbs.
Jordanis a skilled and efficient scorer, a tenacious rebounder, and a great rim protector. One of Cleveland's biggest weaknesses last season was a lack of post scoring by their big men, and a severe lack of post defense by the same group. Jordan would immediately fix both of those problems.
But, is Jordan alone worth giving up the eighth overall pick? No, for a few different reasons. Jordan will turn 30 in July, can opt out of his contract and become a free agent this offseason, and an elite center is not going to tip the scales in the Cavaliers' favor against the Golden State Warriors.
In order for a deal to involve the pick, Jordan would first have to commit to re-signing with Cleveland long-term. A four-year deal worth around $90 million seems fair.
Next, the Clippers would have to throw in at least two players that would be beneficial to the Cavs. Surprisingly, there are many different options that fit this description.
Forward Danilo Gallinari is under contract through the 2019-2020 season with around $44 million remaining. Gallinari played in only 21 games last season and has struggled with injuries throughout his career, but when healthy, he is a very good scorer. In 2016-2017, he averaged 18.2 points per game while shooting 39% from beyond the arc. Gallinari would not start for Cleveland, which would help to keep him healthy for the playoffs.
Tobias Harris was acquired in the Blake Griffin trade last season and has one more season left on his contract which will pay him $14.8 million in 2018-2019. He averaged 18.6 points, 5.5 rebounds, and 2.4 assists per game while shooting 41% from three-point range. Harris can play either forward position and is a solid defender at either spot. He could start next to LeBron James and Kevin Love or come off the bench behind either of them.
Former Celtic Avery Bradley is a solid scorer and fantastic defender who can play either guard position. He would be a great fit with the Cavaliers and would probably start at point guard, but he is a free agent. Since Cleveland is above the luxury tax threshold, they cannot acquire players in a sign-and-trade.
Lou Williams signed a three-year extension last year that will pay him a total of $24 million through the 2o20-2021 season, which is quite a bargain for a scorer of his caliber. As the Clippers' sixth man, Williams averaged 22.6 points and 5.3 assists per game. Williams would start at shooting guard for Cleveland and would give the team a dangerous isolation scorer, something they lack outside of LeBron James.
Former Rocket Patrick Beverly is on an expiring contract that will pay him just $5 million this season. He was injured last year, but Beverly is a very solid point guard on both ends of the floor. In his 11 games with Los Angeles, Beverly averaged 12.2 points, 4.1 rebounds, 2.9 assists, and 1.6 steals per game while shooting 40% from three-point range.
Now, would the Clippers even consider gutting their team to get a high draft pick? According to some reports, LAC is focused on acquiring a top-10 pick this year. It makes sense for them to enter a rebuilding stage; once they traded Chris Paul and Blake Griffin, their window to truly compete in the Western Conference effectively closed.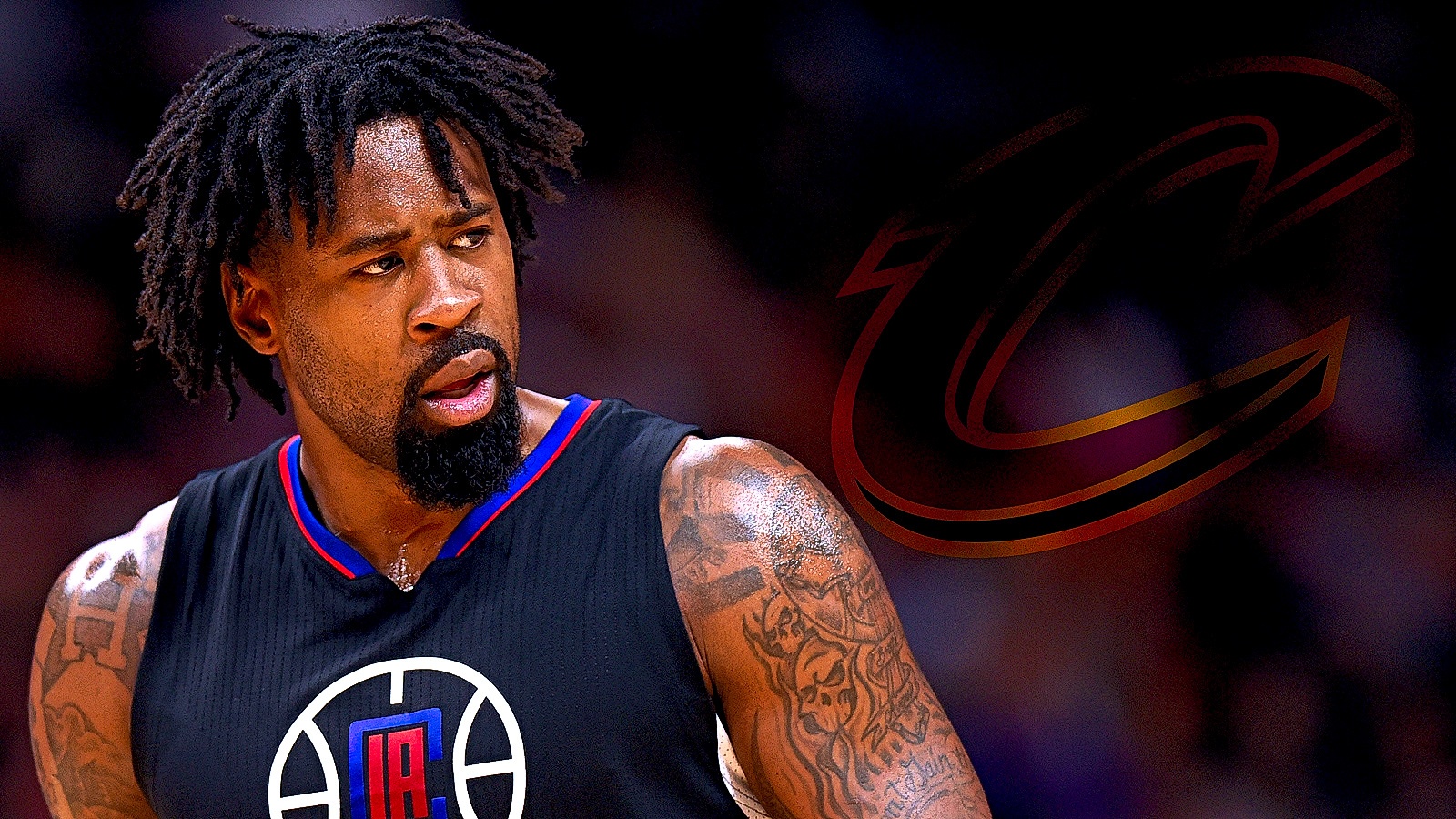 So what could a possible trade look like?
Cleveland receives: PG Patrick Beverly, SG Lou Williams, C DeAndre Jordan
Los Angeles receives: SG J.R. Smith, SF Cedi Osman, C Tristan Thompson, 2018 eighth overall pick
The Clippers get their top-10 selection along with a nice young player in Osman and an effectively expiring contract in Smith. Prospects such as Trae Young, Collin Sexton, Mikal Bridges, Michael Porter Jr., and Wendell Carter Jr. would provide a jump-start to LA's rebuild.
The Cavaliers upgrade with every player they receive. Beverly is probably better than George Hill right now and is certainly better than Jordan Clarkson. Whether Hill or Beverly starts is almost irrelevant, as both will get significant playing time and will be able to keep each other fresh.
Williams is not as good of a defender as J.R. Smith is, but he is far more consistent and dangerous off the dribble. He is also under contract for longer and is paid less.
Jordan is a massive upgrade over Tristan Thompson and gives the Cavaliers their first elite center since Zydrunas Ilgauskas was healthy and in his prime. The only advantage has over Jordan is his ability to switch onto guards and play defense on the perimeter, but Larry Nance Jr. can provide everything that Thompson did.
Cleveland's new starting lineup would be Patrick Beverly, Lou Williams, LeBron James, Kevin Love, and DeAndre Jordan. The bench would include George Hill, Rodney Hood, Kyle Korver, Jeff Green, and Larry Nance Jr.
Is that group good enough to beat the Warriors? It's difficult to say it is. But, the Cavs would be a much better team than they were last year, and a move like this may be required to keep LeBron James, which is their first priority.