After a turbulent weekend in The Land, the question on the minds of many is if All-Star power forward Kevin Love will ever play for the Cleveland Cavaliers again.
The quick answer … is yes.
Considering the earliest date Cleveland can trade Love is Jan. 23, plus the team's determination to be a playoff-contending team this year, Love almost inevitably will be in uniform for the Cavs again this season.
The real question, as far as Love's future in Cleveland goes, is how long will he stay on the team?
With the news that Love could miss over a month as he heals from a sore left foot coming shortly after the news that Cavs head coach Tyronn Lue had been fired — in part because of Lue's decision to continue to playing veterans who have no chance of being the team's future over the team's young talent — there have been many people left wondering if the writing is on the wall for Cleveland's five-time All-Star.
Not that everybody would be disappointed if he did get traded, at this point.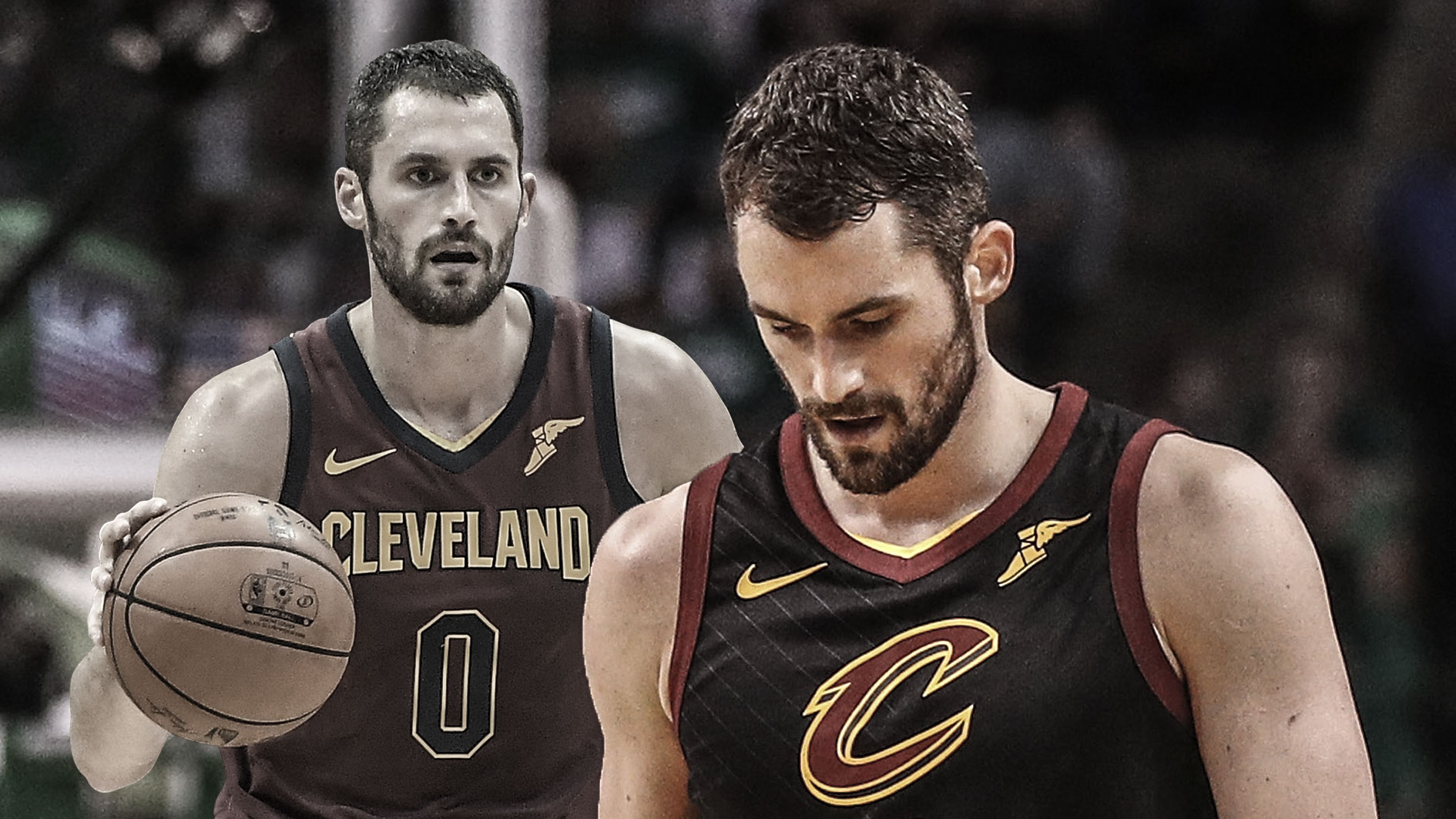 After being seen as the team's scapegoat during the LeBron era, Love's individual sacrifice and quiet nature have endeared him to many Cavs fans. As a result, many in Cleveland were happy when Love signed a four-year, $120 million extension to be the face of the franchise because it gave him the chance to be a first option and remind the national media how talented he is.
However, Love has disappointed as a first option. His 19.0 points per game are a team high, but there's less than a 3.0 point differential between he and sixth man Jordan Clarkson's scoring average for the season. Love is shooting 32.3 percent from the field, which ranks 13th out of all players on the roster. He's shooting 29.2 percent from 3-point range, which ranks eighth on the team.
He has also continued to be injury-prone. Love has been out the past two games as heals a sore left foot — the same one that kept him out for all but one game in the preseason — and will be out for a handful of others.
In Love's 11-year career, he has missed at least 20 games (nearly a quarter of a season) with an injury over the last two seasons and has missed at least 20 games in five seasons total. So it's not that it was completely unexpected that the injury bug would bite Love this season. Nonetheless, it doesn't help the team or Love's rotation for him to already be missing a significant amount of games.
The most positive things you can say about Love at this point is he's crashing the glass (team-high 13.5 rebounds per game), being a playmaker (3.5 assists per game) and has done his best to take over the reins of leadership following the departure of LeBron James. Love isn't mincemeat as a player; he's better than his current numbers illustrate.
Nonetheless, to be frank, he has not been the player the Cavs thought he would be when they signed him to that lucrative four-year contract extension. The team's 0-6 record reflects his struggles as much as others.
Before re-signing with the Cavs, Love asked for assurances from general manager Koby Altman that the team wouldn't be tanking. Altman has kept that promise, so far.
However, though the Cavaliers haven't said they're tanking, they're certainly on track to have a top-10 (if not a top-five) pick in the 2019 NBA Draft.
The chance to draft one of Duke's star freshman — like R.J. Barrett or Zion Williamson — or any of the promising young wings littered across the top of the 2019 draft class gives them incentive to trade Love should they continue to look like one of the worst team's in the league by the All-Star break.
They could very well keep Love out for a month, but he'll still have December and January to prove to Cleveland that he can be a first option. Within that time frame, Love will also be auditioning for other teams depending on the Cavs' record, and trying to boost his trade value.
With the Cavs' emphasis on player development, specifically young players like rookie point guard Collin Sexton and second-year small forward Cedi Osman, it's clear that though they never initiated a full-on rebuild, they were effectively a rebuilding team.
They just wanted to accelerate the process with the infusion of veteran talent.
Unless the team overachieves, Love isn't going to last in Cleveland for the next four years. Based on his desires and the team's youth movement, that much is clear.