Game Preview: Cleveland Cavaliers at New York Knicks – December 7th, 2016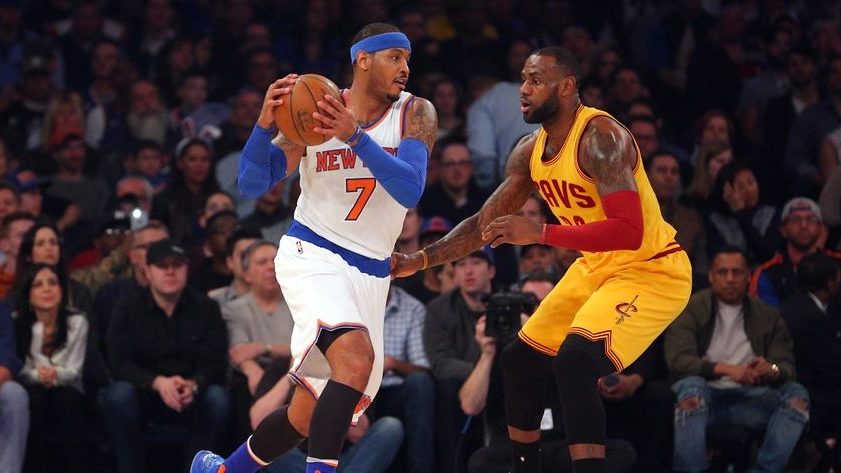 After snapping their three-game losing streak, the Cavaliers set their eyes on the New York Knicks, who are fifth in the Eastern Conference with a record of 12-9. The Knicks have won their last four games, but are on the tail-end of a back-to-back with the most recent victory coming just last night against the Miami Heat. The Cavaliers have met this Knicks team once already this season – on opening night – where Cleveland came out on top 117-88.
As a team, the Knicks have feasted off of offensive rebounds – averaging the third most, 12.2, per game – though this may be due in part to the high volume of shots they tend to put up, leading the league in field goals attempted per game with 89.5. These additional opportunities allow the Knicks to lead the league in second chance points with 16.1 per game. New York tends to pass the ball a great deal, despite being in the middle of the pack for assists per game – they average the third most passes per game, 326.6, in the league.
On defense, they are fielding the fourth worst defensive rating – a measure of points allowed per 100 possessions – in the league. Additionally, despite their prowess on the offensive glass, the Knicks hold the second lowest percent in the league for rebounds on defense.
With J.R. Smith likely out after what is being diagnosed as a hyperextended knee suffered in Monday's win against the Toronto Raptors, expect the Cavaliers' bench to be pressed a bit more. One key to beating this Knicks team may lie in out-rebounding them from the start, especially by limiting their strength on the offensive glass and preventing second chance points.
Key players to watch for on the Knicks will be Carmelo Anthony – averaging 23.0 points and 6.0 rebounds per game – and Kristaps Porzingis – averaging 20.2 points and 7.6 rebounds per game.
Tipoff is set for 8:00 PM EST and will be broadcast on FOX Sports Ohio and ESPN.