Experience doesn't make the playoffs any easier for LeBron James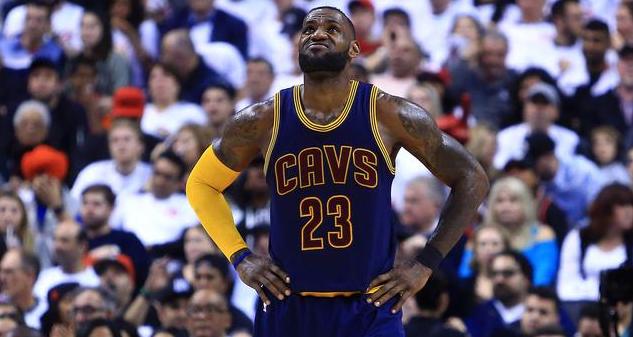 Tonight, the defending champion Cleveland Cavaliers will face the Boston Celtics inside TD Garden for Game 2 of the Eastern Conference Finals. After taking Game 1 via a 117-104 wire-to-wire victory, the Cavs will look to take a commanding 2-0 series lead.
Over the course of his illustrious 14-year career in the NBA, LeBron James has accumulated more records and milestones than just about anyone in the history of the game, including four MVP awards, 13 All-Star nods, and 11 All-NBA First Team selections.
Despite the fact that he led the Cavs to their first NBA championship banner raising ceremony, James is still maintaining a high level of focus. What he does on the court might look easy, but it requires an incredible amount of hard work and dedication.
After today's shootaround in Beantown, James spoke to members of the media with regards to the Cavs' ultimate goal.
Via James Herbert of CBS Sports:
"I think it's the same process," James said. "Since we all came together and this team has been formed, we wanted to compete for a championship. And this (season) has been no different. That's just the word every day. But we want to always follow the process and understand that you can't shortcut the process. But our ultimate goal is to compete for a championship, and we've been able to put ourselves in a position to do that for the three years that we've been together. So that's been pretty constant."
The Cavs dealt with quite a few injuries this season, but managed to push through it all. When asked about the Cavaliers' confidence heading into tonight's game, James says his guys have always been confident.
"Well, we've always been a confident bunch, and we knew, I think, this season, our main thing was health," James said. "We couldn't get healthy. So we couldn't understand or see exactly what team we could become because we couldn't get healthy, we couldn't get the lineups out there on the court, we couldn't get the rhythm and the camaraderie on the court because coach had to go with so many different lineups and couldn't really fully see what the roster was all about because of injuries. So being healthy at this point in the season really helps a lot."
For his final question, James was asked if he feels "at ease." The King gave a brief, but to the point reply.
"No," James replied. "You can ask somebody else that question. I still can't sleep."
"I still can't sleep."

Experience doesn't make the NBA playoffs any less tense for LeBron. pic.twitter.com/bGe6iDh3U6

— FOX Sports Ohio (@FOXSportsOH) May 19, 2017