ESPN Report Reveals Klay Thompson's Hidden Grudge Against The Cavaliers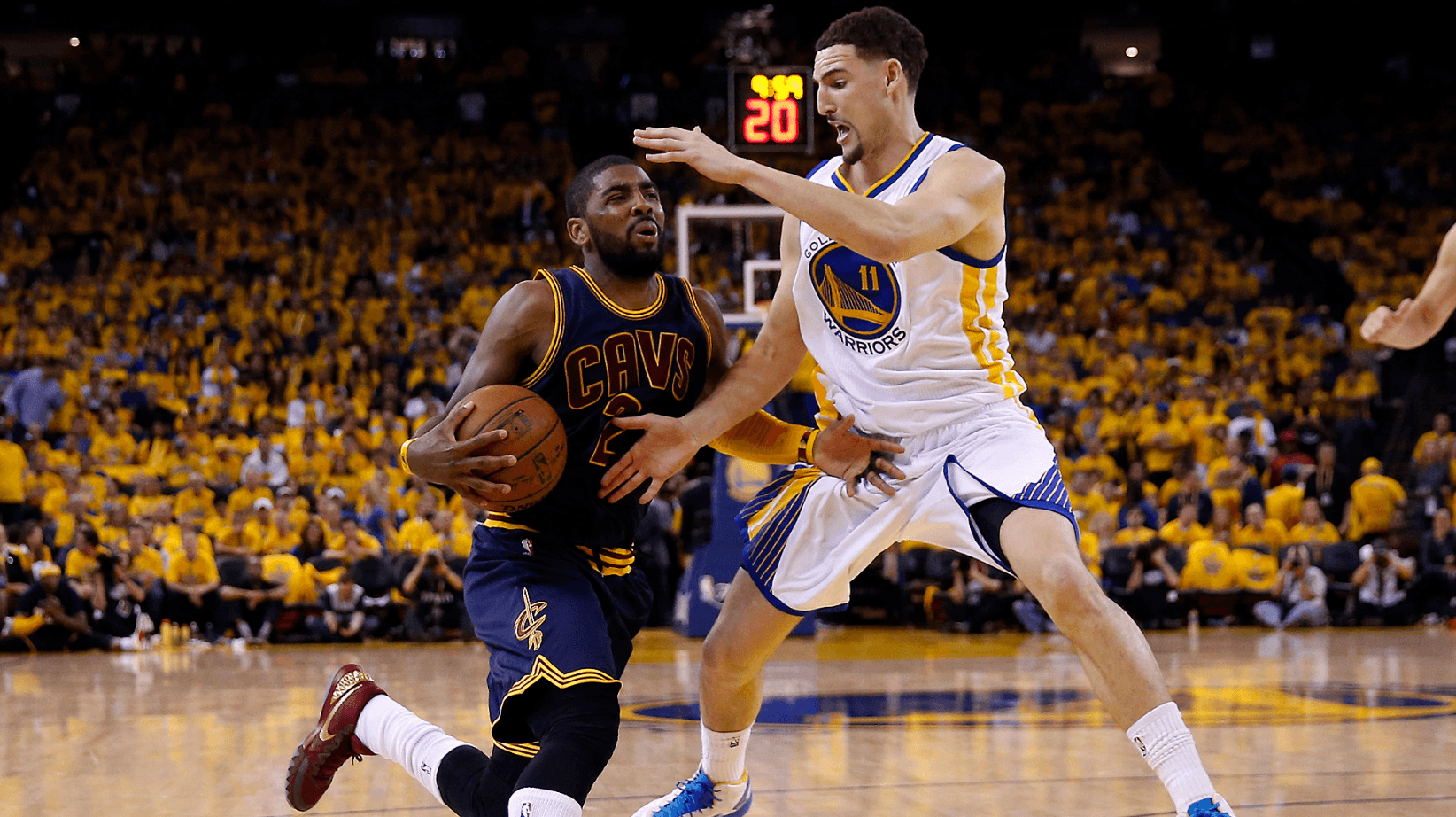 The 2011 NBA Draft was quote the talented bunch. Kyrie Irving at number one, Enes Kanter at three, Tristan Thompson at four, Jonas Valanciunas at five, Bismack Biyombo at seven, and Klay Thompson at pick number 11. All of those guys were in the Conference Finals this postseason from the 2011 NBA Draft alone, but the most surprising (and also not-so surprising) player is Klay Thompson.
RELATED: Klay Thompson Talks About Cleveland Fans While Discussing Challenge Of Winning On The Road
Thompson, a highly thought of NBA prspect, saw his draft stock decrease after he was arrested for possession of marijuana in May of 2011, just two months before the NBA Draft. He eventually dropped to the Warriors at number 11, and to this day, he lets everyone know about the mistake every team that picked ahead of the Warriors made by not selecting him, according to Zach Lowe of ESPN. That includes a pair of picks by the Cavaliers.
He (Klay Thompson) delights in reminding teammates and coaches behind closed doors that two Cavaliers, Kyrie Irving and Tristan Thompson, went ahead of him in the same draft; he quips that the Cavs took "the wrong Thompson," team officials say. "He definitely remembers Kyrie went before him," assistant GM Kirk Lacob told ESPN.com. "I can say that for sure."
Both Kyrie Irving and Tristan Thompson have been huge parts of what the Cavaliers have been building over the years, and it's hard to think of them in a uniform other than the Wine & Gold. It is, however, hard to fathom now how a player of Thompson's caliber went 11th.
RELATED: Despite Pair Of Lopsided Losses, NBA Legend Scottie Pippen Is Not Counting Out Cavs
Now, Kyrie Irving and Tristan Thompson have to play with that same mentality and show the Warriors exactly why they're here with a chance to win an NBA Championship. It won't be easy, but those are two of our main guys who have to get going if we're to have any chance in these Finals.