Draymond Green refers to Kevin Love's shoulder injury when calling Kelly Olynyk dirty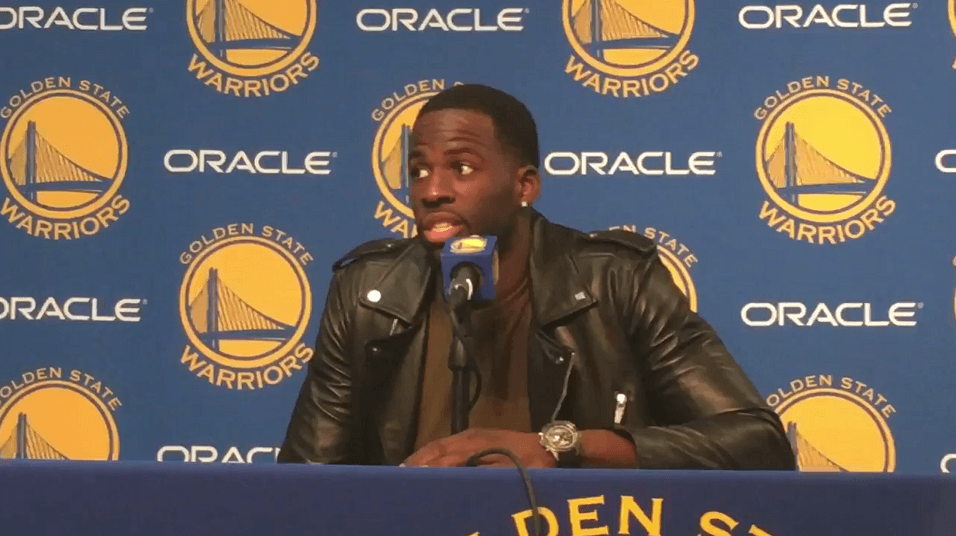 The Cleveland Cavaliers arguably would've won the 2015 NBA Championship had they been healthy. Kyrie Irving went down with a freak injury, a fractured kneecap, late in Game 1 of the NBA Finals and needed a few months to recover from the injury. There's nothing that could've been done about that, but starting power forward Kevin Love's injury could've very much been avoided.
As Cavs fans remember, Love injured, or rather, had his shoulder completely yanked out of its socket at the hands of (literally) Kelly Olynyk in Cleveland's Game 4 of the 2015 first round series against the Boston Celtics. Whether it was intentional or not, only Olynyk himself knows, but we did see something similar this postseason when Olynyk grabbed Chicago Bulls' center Robin Lopez's arm on a rebound attempt.
Boston Celtics Kelly Olynyk seen here twisting Robin Lopez arm today. Did this to Kevin Love in 2015 dislocated his shoulder missed playoffs pic.twitter.com/saevisWKHy

— Chicago Bulls Rumors (@chicagobullsbot) April 19, 2017
Early Monday at shootaround, Golden State Warriors forward Draymond Green called Olynyk 'dirty' on his podcast after the incidents with Love, Lopez, and most recently, Washington Wizards guard Kelly Oubre.
Green then joined the NBA TV crew and doubled-down on his claim that Olynyk is dirty, using the Kevin Love injury back in 2015 as the only evidence he needs.
"I hear Woj [Adrian Wojnarowski of The Vertical] trying to stick up for his Boston guys and say Olynyk has three technical fouls and no flagrants," says Green. "But I mean… This man snatched a guy's shoulder out of it's socket. There's something wrong with that."
Draymond going right after Kelly Olynyk pic.twitter.com/2p9Wf36RUH

— Kenny Ducey (@KennyDucey) May 9, 2017