Draymond Green doesn't watch Cavs games because they're "boring"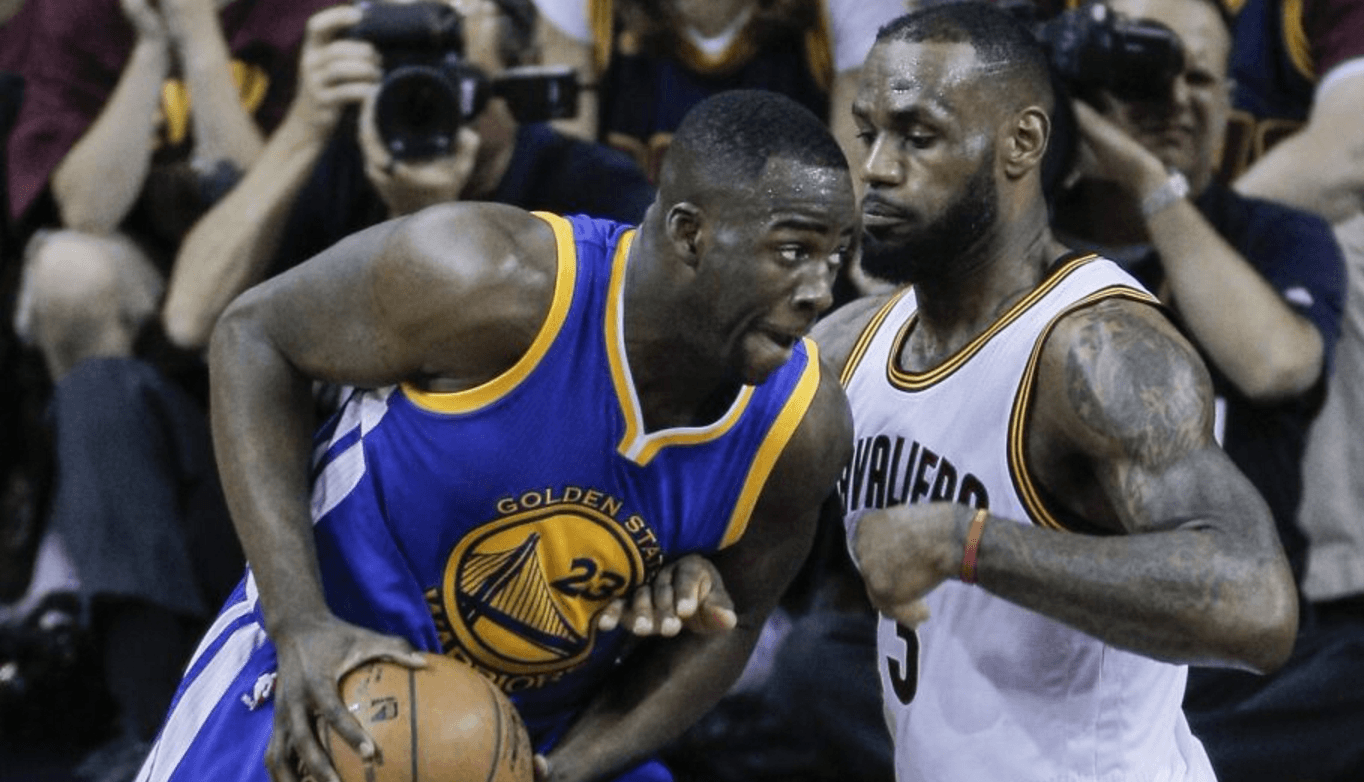 Will it happen? Could it really happen? Are the defending champion Cleveland Cavaliers and Golden State Warriors going to meet in the NBA Finals for an unprecedented third consecutive season? Most basketball fans and analysts believe they will.
Basketball fans across the globe know exactly how the first two acts of this NBA drama unfolded, one going to the Warriors, the next to the Cavs in epic come-from-behind fashion. Only time will tell if these two foes will meet again this season.
The Cavs are off to a great start in their defense of the Larry O'Brien trophy, sweeping both of their opponents through the first two rounds of the playoffs (Indiana Pacers and Toronto Raptors).
For whatever reason, Draymond Green seems to be a bit "bored" with Cleveland's use of the broom, even going as far as "weak" with his terminology.
Via Anthony Slater of Bay Area News Group:
"I thought teams would compete a little harder," Green said. "I just watched San Antonio-(Houston Rockets). I like to watch good basketball. When you watch Cleveland play, you're only watching one side of good basketball. That's kind of weak. I like watching a good game, not even necessarily that it's going to be a close game. I like to watch teams playing good basketball. When you watch them, you watch one team playing good basketball and everybody else just…do something. I don't know what that something is."
Ok, Draymond, let's take a look at how your team has performed this postseason…
The Warriors swept their first-round series against the Trail Blazers with ease, outscoring Portland in final score tallies by an average of 18 points. Now, in their second-round matchup against the Utah Jazz, Golden State is carrying a three games to nil advantage and has a chance to close out the series tonight in Salt Lake City.
Hmm… That sounds strangely familiar to what the Cavs are doing in their postseason run.
An interesting critique indeed. In fact, it almost sounds like Green is disrespecting the Pacers and Raptors, who gave the Cavaliers a solid effort despite being swept.
Whether the Cavs and Warriors meet in this season's NBA Finals or not, there will certainly be no love lost between them. Let's not count our chickens before they hatch, though. Both teams still have to make it there.