Details of 3-team trade between Cavs, Knicks and Suns being discussed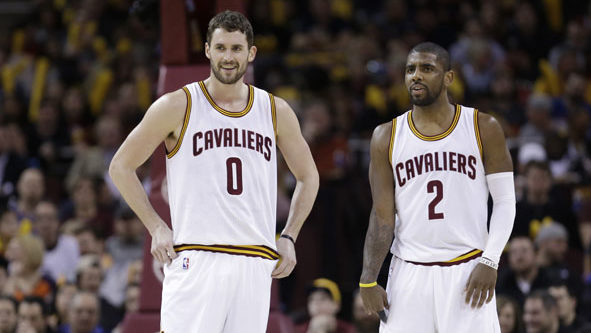 The moment news broke that fan favorite Kyrie Irving asked the Cleveland Cavaliers to trade him, rumors on potential trades involving Irving started to circulate. One name that kept popping up in the rumor mill was Carmelo Anthony, the All-Star forward of the New York Knicks. However, a straight-up Irving for Anthony deal is unlikely and early reports indicate that the Cavs would need the assistance of a third team.
Today, Jordan Shultz of Yahoo! Sports revealed the details to a potential 3-way trade, with the Phoenix Suns taking on the role of the third team:
Source: 1 trade being discussed#Cavs get Melo/Bledsoe#Knicks get Kyrie/Chandler#Suns get Love/Frank

(Draft picks also involved)

— Jordan Schultz (@Schultz_Report) July 22, 2017
Based on the details provided by Shultz, it would appear that Kevin Love would be involved in a trade where the Cavs will not only net Anthony, but Suns' guard Eric Bledsoe as well. If Irving and Love were to be traded this offseason, the three-time Eastern Conference champions would enter the 2017-18 NBA season with a completely different look.
The Cavs were expected to make changes after losing to the Golden State Warriors last June, but no one really expected their core to be overhauled. If such a change were to happen, Cavs fans who were hoping to get back at the Warriors may have reason to worry since a potential fourth matchup between the Cavs and Warriors in the NBA Finals is now in jeopardy.