Derrick Williams officially signs with the Cavaliers for the remainder of the season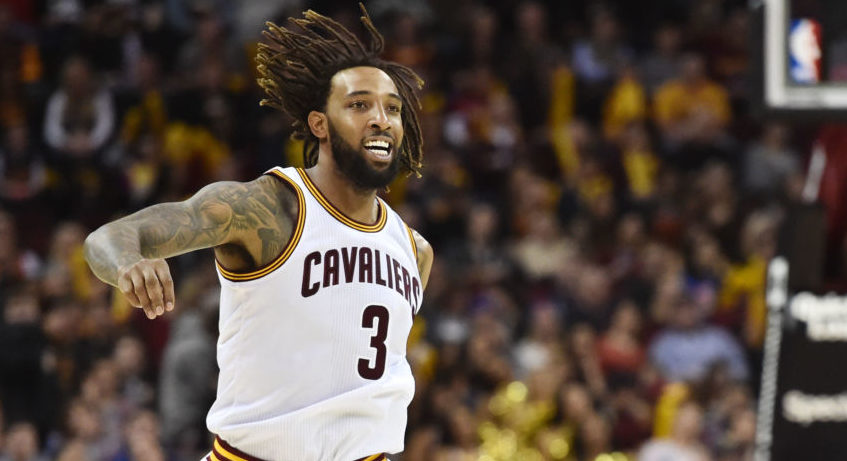 Initially, when the defending champion Cleveland Cavaliers picked up Derrick Williams on a 10-day contract in February, some fans of the team were asking themselves, "who is Derrick Williams?"
Now, after several impressive performances off the bench and a second 10-day deal, those same fans, now thoroughly impressed, are wondering what has to be done to sign Williams officially.
Earlier this week, Shams Charania of Yahoo Sports and The Vertical reported that the Cavs were interested in signing the former number two overall selection in the 2011 NBA Draft after his second 10-day deal expires today (Saturday).
Cavaliers plan to sign forward Derrick Williams for rest of season Saturday when last 10-day deal expires, league source tells @TheVertical.

— Shams Charania (@ShamsCharania) March 2, 2017
And now they've made it official.
New story: Derrick Williams signs with Cavs for rest of the season today @clevelanddotcom https://t.co/exYYUqXxZd

— Joe Vardon (@joevardon) March 4, 2017
Williams, a player who has been a member of several different teams throughout his career, spoke about his desire to start over.
"I put myself into a 10-day contract to really prove myself to the guys on this team," Williams said. "So far, it's been great, been playing well. I've never been in that position since I've been in the NBA. I really wanted to really start over."
Through his nine games with the Cavaliers, Williams, 25, has averaged 10.3 points, 3.1 rebounds, and 0.9 assists on 56.1% (32-57) shooting from the field and 42.9% (12-28) from beyond the arc in 24 minutes per game. Over the course of his six-year career in the NBA, the former Arizona Wildcat stand-out has recorded averages of 9.1 points and 4.1 rebounds in 21.0 minutes per game.
"Whenever you're on a championship level type team, everybody is helping each other," Williams tells cleveland.com. "I think my previous teams, maybe we lacked in that category a lot, where it's just about helping the next guy that's next to you. And once you get that, then the rotations start happening."

"It's just, basketball's great here. When you see that, it makes you want to join that and really pitch in."
Adding Williams, a 6-foot-8 swingman who plays multiple positions, must have been a fairly easy decision to make. However, as most fans know, the Cavs are currently way over the salary cap. So, how much will his services cost the champs? According to Bobby Marks of The Vertical, Williams' contract is worth $268,029 ($230,690 will hit the cap). Furthermore, signing him for the rest of the season will cost the Cavs $576,725 in additional luxury taxes.
Rest of the season contract for Derrick Williams is $268,029 in which $230,690 will hit the cap. $576,725 in additional luxury taxes.

— Bobby Marks (@BobbyMarks42) March 2, 2017
Dan Gilbert, owner of the Cavaliers, has previously stated that he is willing to spend more money to acquire talented prospects. In fact, over the last three seasons, the Cavs have spent more money in salary and luxury taxes than any other team. Gilbert paid $82 million in salaries and $7 million in luxury tax in 2014-15, when the Cavs reached the NBA Finals. Last season, when the Cavs won their first championship, Gilbert was paying $107 million in salaries and $54 million in luxury tax.
Cavs Head Coach Tyronn Lue, who is still dealing with a bit of an illness, had high praise for Williams' game in an interview after this morning's shootaround.
"He definitely earned it," Lue said confidently. "I felt that he (would sign for the season) before he even got here. Just playing against him on other teams and his motor, his athleticism, being able to guard four positions and he's shooting the ball well. He's come here and he's definitely earned it. He's played well for us."
Now, with the roster all but set for the remainder of the season, Williams and the Cavs can focus on defending the Larry O'Brien trophy in June.
Congratulations and welcome aboard, Derrick! We're happy to have you.