Deron Williams should be Cavaliers' top Point Guard priority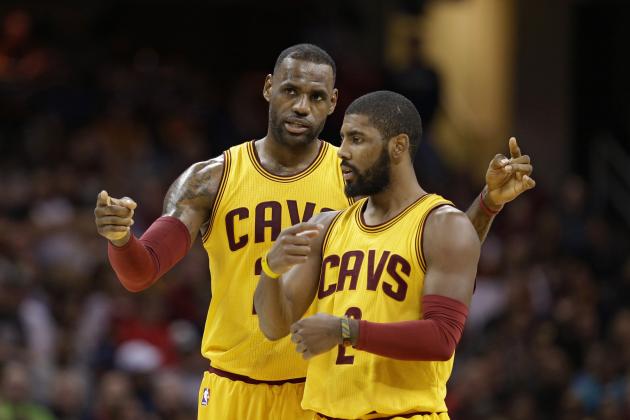 The Cavaliers have been linked to many players as they continue their search for a playmaker, but one point guard in particular stands out.
Fun, RESPONSIBLE #Mavs trade speculation: @DLord_DBdotcom sees #Mavs / #Cavs back on phone re Deron Williams.

— mike fisher ✭ (@fishsports) February 22, 2017
A 13-year veteran, Deron Williams was one of the league's premier point guards from 2007-2012. Williams is a rare blend of passing, scoring, and shooting. He isn't the athlete he once was, but he is a dependable player, one the Cavs would be lucky to have.
He's started all 40 games he's played in this season, averaging 13 points and seven assists per game, while shooting 43% from the field and a solid 34% from deep. Williams would be the perfect backup to Kyrie Irving, and would even allow LeBron James to take a break from having to run the offense for the 2nd unit.
Williams is currently on a one-year deal, owed $9 million this season, his contract presents a problem for the Cavaliers to acquire him, as they would have to give up either Iman Shumpert or Channing Frye, along with others, in order to get Williams, which would not be a wise move.
Williams has been rumored as being a possible buyout candidate, and, seeing as the Mavericks are sitting at 22-34, and 12th in the West, are headed for a lottery pick, it makes sense for the team to get younger and save money. If Williams is willing to accept the veteran minimum, the Cavaliers should jump at the chance to add him to the team.