Dan Gilbert takes jab at Pacers over Paul George trade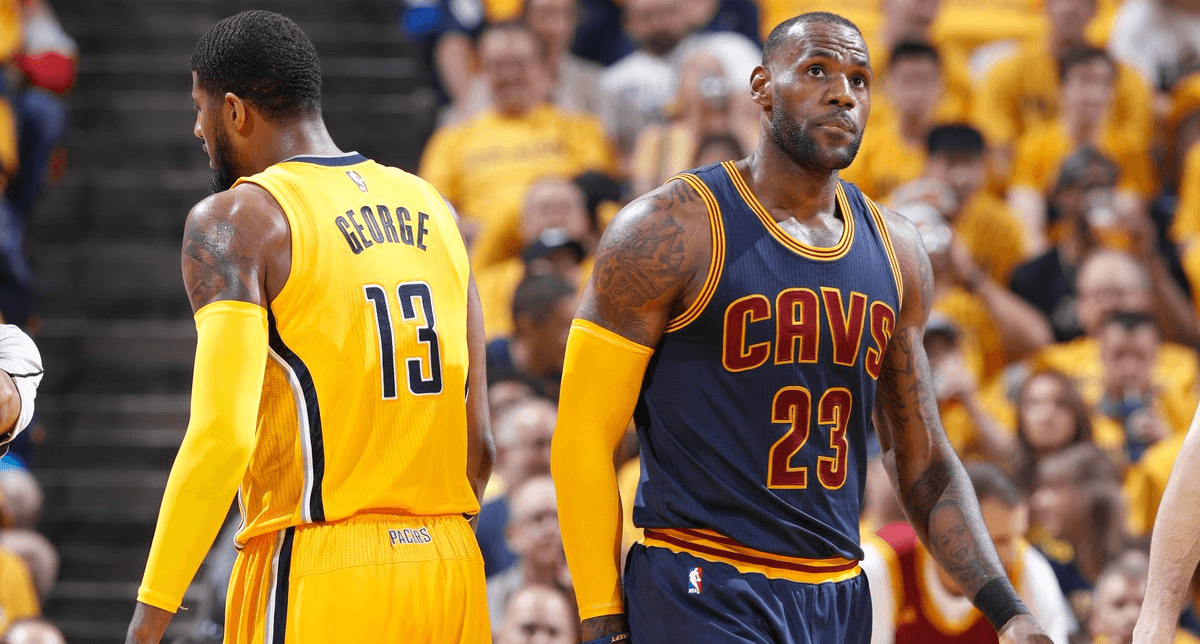 Prior to Paul George being moved to the Oklahoma City Thunder last month, the Cleveland Cavaliers were one of the team's in heavy pursuit of the All-Star forward.
However, the Indiana Pacers decided against sending George to the Cavaliers at the last moment, instead agreeing to a trade with the Thunder. During new general manager Koby Altman's introductory press conference on Wednesday afternoon, team owner Dan Gilbert took a jab at Indiana regarding the move.
Dan Gilbert on the Paul George trade: "I would say Indiana could have done better than they did."

— Chris Haynes (@ChrisBHaynes) July 26, 2017
The haul that the Pacers acquired in exchange for the 27-year-old consisted of just veteran guard Victor Oladipo and second-year big man Domantas Sabonis. It was a surprisingly light return for George given that there were reports that Indiana wanted a major package in return that included both young players and draft picks.
The Cavaliers had reportedly offered All-Star Kevin Love, but the Pacers weren't interested in acquiring him in any deal. There was talk about Kyrie Irving being involved, but at the time it was believed that he was fully committed to the franchise. Meanwhile, the Boston Celtics had also offered Indiana a trade offer that included multiple first round picks.
Oladipo has developed into a solid NBA player while Sabonis has potential to become a serviceable big man in the league for years to come. However, this was a deal that paled in comparison to the other offers on the table.
This just makes it even clearer that the Pacers didn't want to move George to the division rival Cavaliers despite being offered an All-Star big man in the prime of his career.