Report: Dan Gilbert did not consult LeBron James about David Griffin firing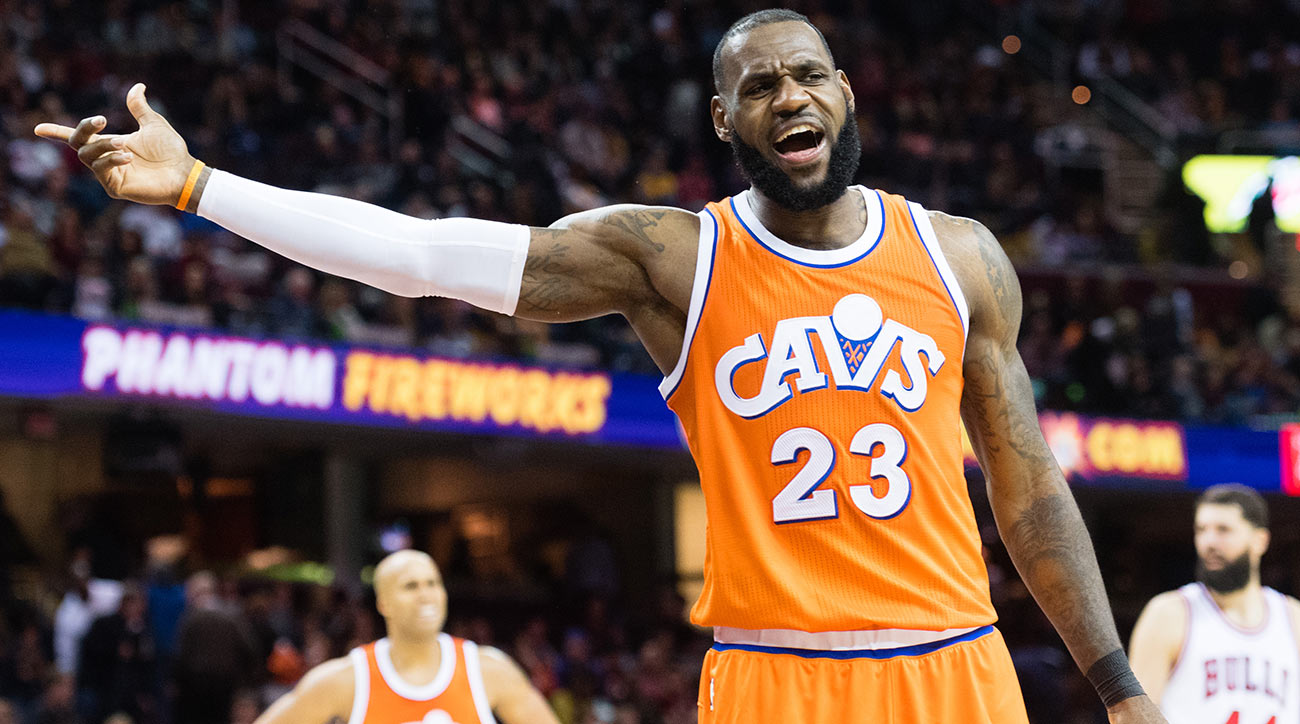 Dan Gilbert, owner of the Cleveland Cavaliers, made a bold move on Monday evening, agreeing to part ways with general manager David Griffin after both sides failed to come to an agreement on a contract extension. Many people over the last couple years poked fun at LeBron James for being the real general manager of the Cavs, but while his input was often asked for, it was ultimately David Griffin and the front office who pulled the trigger on a number of moves that propelled the Cavs into championship contention for three straight years as well as the first NBA Championship in franchise history.
According to Brian Windhorst of ESPN, Gilbert did not consult with James or his camp about the decision to let Griffin go, something that may come back to bite him.
Dan Gilbert didn't consult with LeBron James prior to parting with David Griffin, sources said. James had advocated for Griffin extension

— Brian Windhorst (@WindhorstESPN) June 20, 2017
Back in early April before the start of the 2017 postseason, James was asked about the contract situation Griffin was in having not gotten an extension offer despite his tremendous job as the Cavs general manager. James doesn't usually throw out compliments or endorsements for front office or ownership, especially considering his troubled past with Gilbert, but he was quick to praise Griffin for his move and even question why he wouldn't get an extension.
"It makes no sense why he shouldn't get an extension," James said of Griff back in April. "He's pulled every move — he's tried to make every move happen — to better this team to be able to compete for a championship. So we wouldn't be in this position, obviously, without him and without the guys that are here — from the coaching staff to the players to Griff. He's been a big piece of it."

"He went out, we needed some interior help, he went out and got Timo (Timofey Mozgov)," James continued as he recalled some of Griffin's previous moves. "We needed some perimeter defense, some perimeter shooting, he made a trade to be able to get Swish (J.R. Smith) and Shump (Iman Shumpert). And that was the start of it. We needed more interior depth, he got Perk (Kendrick Perkins). We got guys. We brought guys in. We needed some more athletic wings, he made a move, I don't know how he finagled it to get RJ (Jefferson) here. And so on and so on…"

"I mean, all the guys that are here. We wanted a stretch-4 to help Kev out, we make a trade to get Channing (Frye), James continued. "I mean, I can name all the pieces that he's been able to (acquire)."
Howard Beck of Bleacher Report says James and his camp are upset with Gilbert's decision not to re-sign Griffin, and is worried about what the future holds following this move.
Source: LeBron is "disappointed" at Griffin's departure, as well as the timing, & "concerned" abt what this portends for Cavs going forward.

— Howard Beck (@HowardBeck) June 20, 2017
Worth noting: LeBron and Griffin had a solid working relationship. James appreciated that Griffin made the moves necessary to win. https://t.co/KEHPqvyXxa

— Howard Beck (@HowardBeck) June 20, 2017
Another shocking nugget dropped by Windhorst of Dave McMenamin, both of ESPN, is that in his 12 and a half years of owning the Cavaliers, Gilbert has never been able to agree to a contract extension with their current general manager.
Stay tuned for the latest on the Cavs' general manager situation.