The Cleveland Cavaliers currently sit at 4-16, the second-worst record in the NBA. The future looks bleak, and the cause for this stunning shift from the past four seasons is the departure of LeBron James. However, the situation goes much deeper than that. Even when James was in Cleveland, there was turmoil within the organization.
It's worth taking a look back and seeing how the team got to this point. This ordeal involves many moving parts, but the one constant is owner Dan Gilbert and his involvement with the team. Gilbert is a very hands-on owner, and that fact has been both a blessing and a curse for Cavs fans.
This story begins in 2010, when LeBron James announced he would be taking his talents to South Beach and joining the Miami Heat. James was the hometown kid and the only reason the Cavaliers were relevant at the time, so Gilbert's frustration with James' decision was justified.
However, Gilbert may have gone too far when he wrote his infamous letter, in comic sans font nonetheless. Gilbert's letter may have endeared him to the city of Cleveland, as it said what many fans felt, but it also irreparably destroyed Gilbert's relationship with James.
With Chris Grant as general manager, the Cavs were a terrible team for the next four years. However, not everything was bad, as Cleveland accumulated plenty of high draft picks, which turned into players such as Kyrie Irving, Tristan Thompson, and Anthony Bennett. Grant was fired in February of 2014, and after the season, there were rumors around the NBA that James wanted to return to the Cavaliers. New GM David Griffin spent two weeks clearing cap space, and on July 12th, James signed with the Cavs.
Gilbert and James publicly made up, but their relationship was never truly fixed. The two were not often seen together, and by this point, James' influence (both in basketball terms and socially) had grown far beyond what it was during his first stint in Cleveland. The NBA's worst-kept secret is that James has a major say in both coaching and personnel decisions. Two clashing personalities who had already had a major falling-out was destined to end poorly, and although things seemed peachy from the outside, Gilbert and James just could not coexist indefinitely.
Griffin made quite a few moves, such as acquiring J.R. Smith, Iman Shumpert, and Timofey Mozgov in 2015. The salary cap was a major issue, but Gilbert was more than willing to spend the money needed to keep the team in contention for a title. Griffin was able to maneuver around the luxury tax just enough to retain key players and make deals for new ones like Kyle Korver. The Cavs may have given up most of their future assets, but such is the price of instant success.
After the Cavaliers fell to the Golden State Warriors in the 2016-2017 NBA Finals, a change was made. In July, assistant GM Koby Altman was promoted to general manager, after Griffin and the team could not reach an agreement on a new contract. Gilbert was chastised by fans for letting go of Griffin, and rightly so. Griffin is the best general manager the team has had in a very long time. However, Griffin and Gilbert had butted heads, and with Gilbert wanting a "yes man", Altman was hired.
Labeling Altman as a "yes man" may be unfair, but as fans, we don't have a choice, based on what we know. The Athletic's Joe Vardon wrote a tell-all piece coupled with an interview with James that outlined what exactly happened. The biggest move to date that Altman made was trading Kyrie Irving, and according to James himself, that trade wasn't even Altman's doing.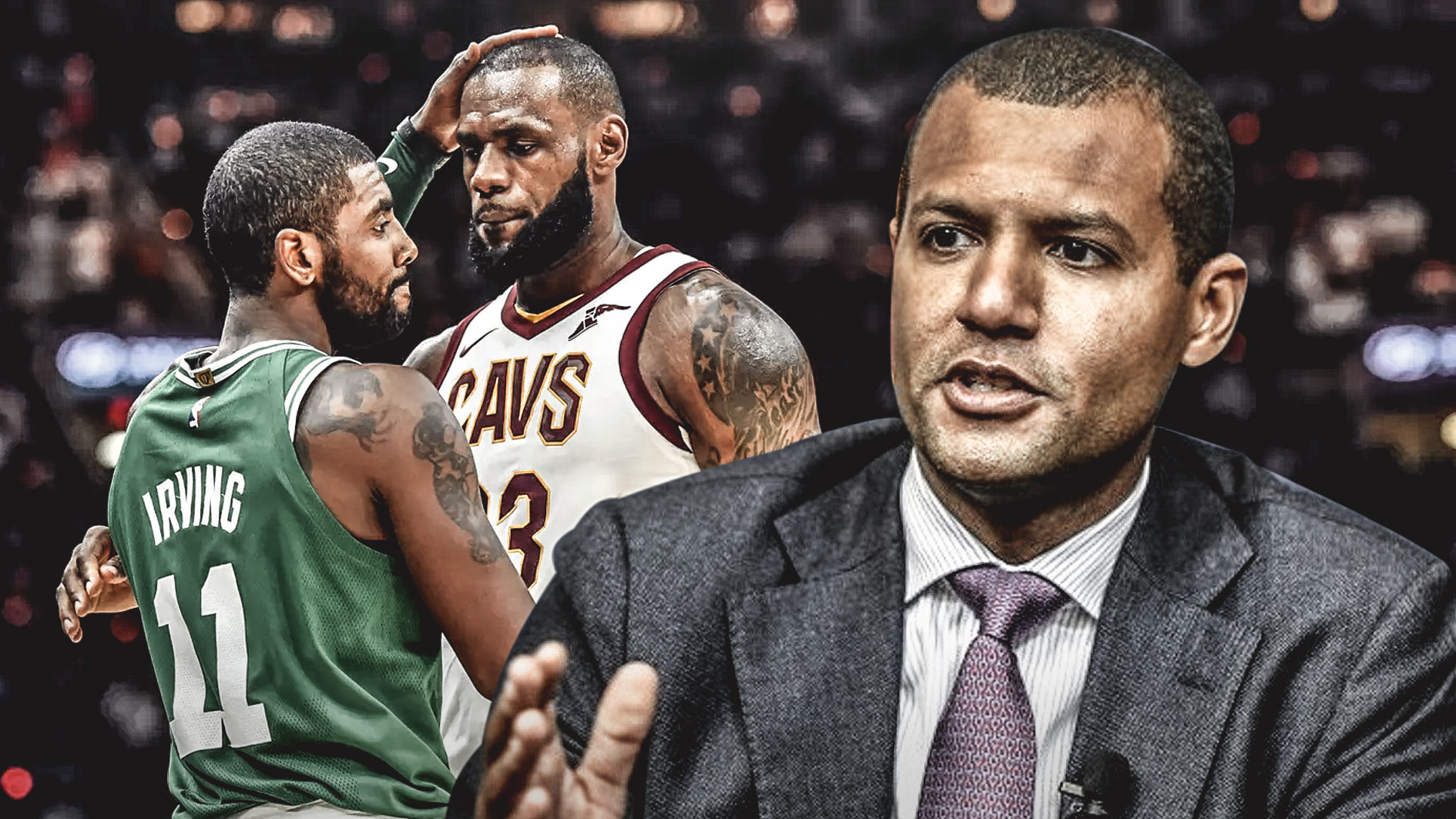 There has long been speculation that either Irving wanted out of Cleveland because he knew that James would leave, or that James left Cleveland because Irving was traded. But if James is to be trusted, the answer is somewhere in the middle. This excerpt from Vardon's article is pretty self-explanatory:
James was adamant on the call — do not trade Irving, especially to the Celtics. By the end of the call, according to four separate accounts of people present for the conversation, Altman told James the trade would not occur.

James suggested he didn't feel he was lied to by Altman, so much as Altman was overruled by owner Dan Gilbert.

"You realize at that point in time, take nothing from Koby, because Koby (was just named GM), but at that point in time, you realize that Koby's not the only one running the team, as (former GM David Griffin) had done, and that's why Griff was let go pretty much," James said.

Cavs front-office officials declined to be quoted for this story but disputed that Altman gave James any indication the trade would not occur. They also said Altman asked James whether he would commit to the Cavs long-term if Irving were not traded, and James said no.
Altman may have been the architect of the Irving trade, but it's clear he didn't make the final call. Perhaps Altman fully intended to "okay" the trade before talking to James. But James' influence within the organization gave Altman pause. Trading Irving would displease James, but since James had declined to commit to the Cavs long-term either way, Gilbert felt as if he had no choice. It's hard to blame him, but that doesn't mean the trade was good, either at the time or in hindsight. Irving would still have been under contract through 2018-2019, unable to force his way to another team.
Another interesting question is if James was so against trading Irving, why didn't he do more to convince him to stay? It's a question we will likely never know the answer to, leaving fans wondering if things would have turned out differently had Irving remained a Cavalier.
Just over a year ago, the Cleveland Cavaliers were an organization with three main contestants for power; Gilbert, Griffin, and James. Yet only one had the final say as the actual owner of the team, and he is the reason the latter two are now gone. There is a very real possibility that James had his sights on Los Angeles long before he hit free agency. But Gilbert's firing Griffin and overruling James' wishes during the Irving ordeal certainly didn't help matters. There is no reason to think that Gilbert has relinquished complete control of the team to Altman, but maybe things will work out better this time. Maybe.