Dad uses Cavs game to send message about his son's grades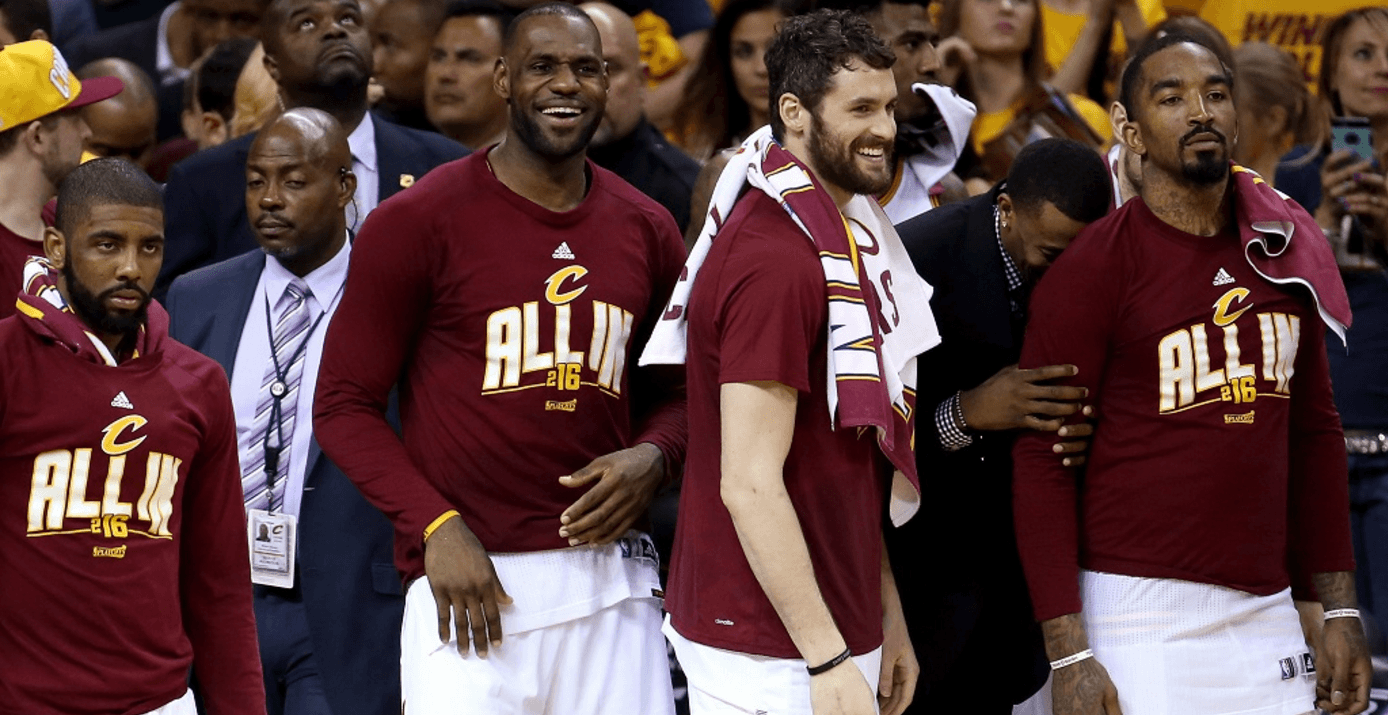 There's no better feeling than knowing you're headed to an NBA game later in the night. You might be stressed out at work, or studying hard at school, but knowing you'll walk through the gates at an NBA arena to watch the best basketball league in the world makes it all worthwhile.
This is especially the case when the world champion Cleveland Cavaliers are in town. With LeBron James and company, a ticket to see the reigning champs is the hottest ticket around the association when they happen to roll into your city. Its an event you mark on the calendar, and for most, it's a family occasion.
We must stress the importance of most families, as one unlucky fan learned on the Cavs' recent road victory against the Charlotte Hornets last night. Unfortunately for him, a young high school fan by the name of Thomas was left at home and wasn't allowed to attend the game due to his grades.
Midway through the physical contest between the Cavs and Hornets, the cameras caught a dad standing next to a lady in a Cavs jersey with a sign saying "Thomas get your grades back up and next time you'll be here Love, Dad." The strong and hilarious message was accompanied by the perfect emoji placement of a Cavs logo and a sad face with a tear running down the cheek.
There have been countless parenting techniques, but this could be the best one yet, as missing out on the best player in the world and his talented teammates could never be a desirable thing. Unfortunately for young Thomas, he did really miss out, as the Cavs put together an entertaining display en route to their victory.
James dropped 32 points, grabbed 11 rebounds and dished out nine assists. Kyrie Irving poured in 26 points of his own, and Kevin Love finished the night with a double-double of 15 points and 12 rebounds.
The Cavs registered a much-needed win as the Boston Celtics are right on their heels for the number one seed in the Eastern Conference.