For the first time in years, LeBron James will be returning to Ohio as a member of the opposing team when the Los Angeles Lakers visit the Cleveland Cavaliers Wednesday night. When James signed with the Miami Heat as a free agent in 2010, he endured nearly four years of vitriol hurled at him by the very fans that used to adore and idolize him for seven years. This time, the city is expected to embrace him as the visiting son who has decided to spread his wings in a bigger city.
Though his visits as a Heat player were mostly difficult times for him, James had some great moments in his battles against his former team. Let's look back at some of the greatest, most memorable moments that James had versus the Cavaliers
5. Fifth Straight Win, Third Game Back in Cleveland
Date: Feb. 17, 2012
Result: Heat 111, Cavaliers 87
Key Stats: 28 points, 5 rebounds, 5 assists, 1 steal, 1 block, 11-of-19 FGs, 3-of-5 3pt FGs
2012 was the year when James reclaimed the MVP award and won his first NBA championship. But back in February, his thoughts were more focused on winning every game he can for his team even if it meant punishing his former team once again.
James had a brilliant run in the third quarter, scoring 16 points to put the game away early as he rested in the fourth. When the smoke had cleared, the Heat had won five straight on the road
"The way we won these last five games was very impressive," James said in the interview after. "We went on the road, and won by double digits in each of those games and in some hostile environments. It was definitely a big road trip for us, six games in 10 days. We took care of business."
More than the win, this was perhaps James' first indication that a few fans were starting to warm up to him again. He greeted a non-hostile fan after the game and handed off his game-used headband to a young supporter, personally delivering the much-coveted memorabilia.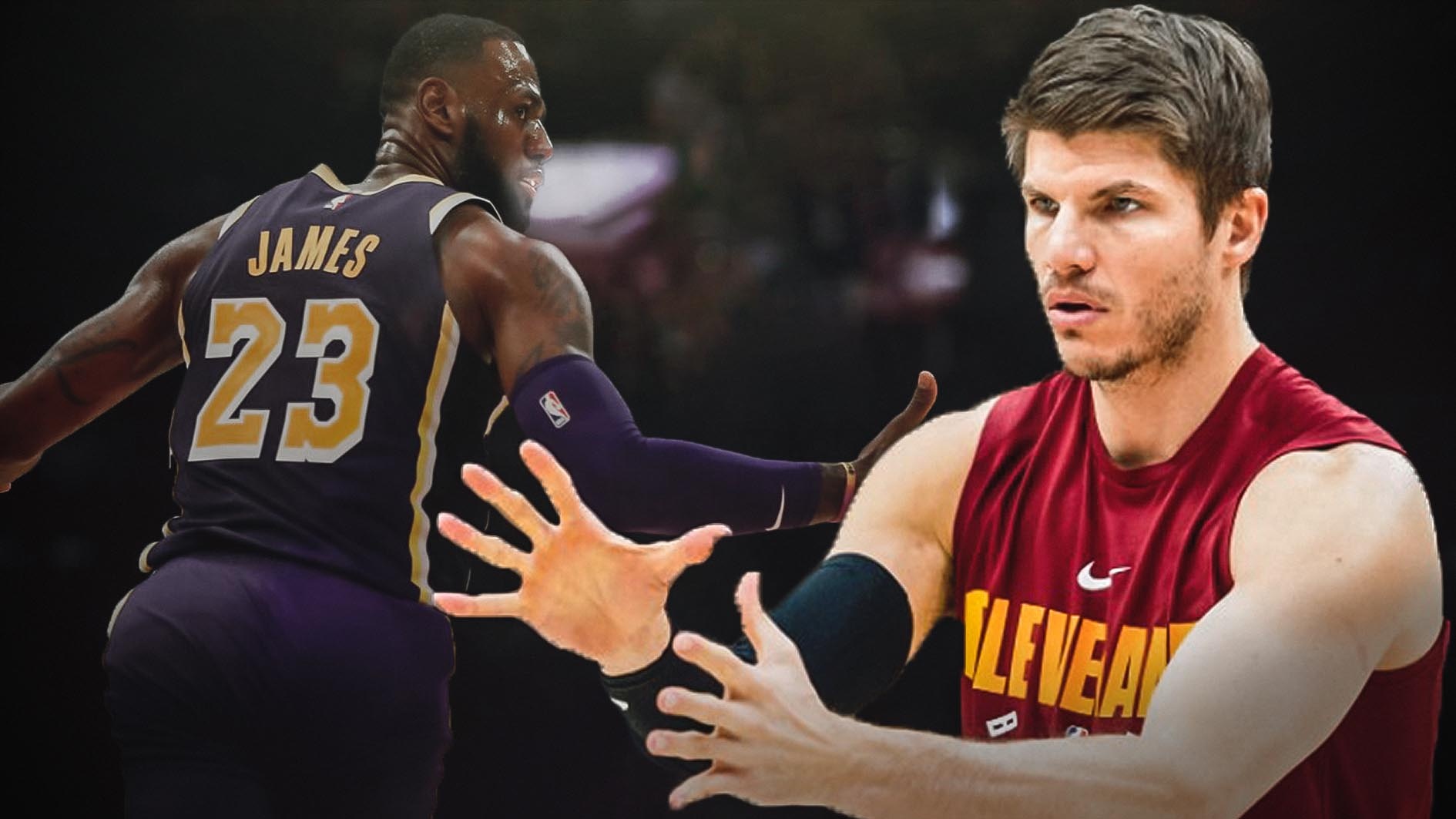 4. Blowing Kisses to Cleveland Fans
Date: November 27, 2013
Result: Heat 95, Cavaliers 84
Key Stats: 28 points, 8 rebounds, 8 assists
In his fourth season for the Heat, James was less reviled by fans including those who hailed from the city that felt he abandoned them. With the entire world unsure about his plans for the future, the All-Star forward felt more welcome in Cleveland and he showed it demonstratively during the game.
At one point, he blew kisses to the crowd as he recognized some friends and familiar faces. Not only that, he also tossed his headband and wristbands to the fans after the game.
The fans were more welcoming, too. Outside the building, a group could be seen handing out t-shirts with the words, "Come Home LeBron" on them.
Feeling the love from his adoring fans, James proceeded to dissect the Cavs with a complete game highlighted by his 28 points
"I didn't feel good early on, but once I got back into the game I started feeling better," James said about his slow start and the sudden turnaround after the first quarter ended. "In the second quarter I got into some good rhythm. We started knocking down some shots and I got some rebounds and steals."
3. James Torches Cavs for 43 Points, Gets Asked About Returning
Date: March 18, 2014
Result: Heat 100, Cavaliers 96
Key Stats: 43 points, 6 rebounds, 4 assists, 2 steals, 3 blocks, 14-of-19 FGs, 6-of-8 3pt FGs
Playing in Cleveland seems to bring out the best in James. He made a scorching hot 10-of-11 shots including five 3-pointers in the first quarter, scoring 25 points to match the Cavs' 25-point production as a team. He finished the game with 43 points in a performance that Cavaliers' fans used to witness night in and night out when he was playing for them.
"I don't know, it's one of those zones," James said about his hot start. "When I started the game off, I felt like I could have gone for 50 or 60."
The four-time MVP shot the lights out from the very beginning, making his first six shots with four of them coming from beyond the arc.
After the game, he was asked if he would like to play for the Cavs again since he was going to be a free agent in the summer of 2014.
"As of right now, it's too hard for me to think about," he said. "We have 20 or less games before we gear up for no sleep for two months, hopefully. So for me to try and take my mind somewhere else when I know what's on its way is almost impossible."
Unbeknownst to Cavs fans, James' mind would wander off to Cleveland eventually where he would sign as a free agent in the offseason.
2. 38 Points in First Time Back in Cleveland
Date: Dec. 2, 2011
Result: Heat 118, Cavaliers 90
Key Stats: 38 points, 5 rebounds, 8 assists, 1 steal, 1 block, 15-of-25 FGs
The reception during his first game back as a Miami Heat was worse for James than anyone had expected. Fans booed him and taunted him mercilessly whenever his face was plastered on the gigantic screens in the arena and simply whenever he touched the basketball.
But James was as respectful about the fans and the franchise as he could possibly be when asked about the Cavs.
"I have the utmost respect for this franchise, the utmost respect for these fans," James said after the game.
No apologies came when he left but he was appreciative of his time in Cleveland.
"So many things went through my mind," James added. "I have nothing bad to say about these fans at all. We grew from the year before I got here, a 17-win season to the last two years I was here, we had the best team in the league in the regular season. I understand their frustration. I was frustrated also because we didn't accomplish what we wanted to. I wish this organization and these fans, who are great, the best."
During the game, however, the 6-foot-8 forward played like a man possessed especially in the third quarter.
James scored 24 points in the third quarter alone, knocking down 10 of his 12 shots, giving the Heat a comfortable lead that they would never relinquish. He sat out the entire fourth quarter as Miami handed Cleveland a 118-90 whipping. The 6-foot-8 forward scored 38 points on a sizzling 15-of-25 shooting from the field.
1. Fan Runs Toward LeBron During the Game
Date: March 20, 2013
Result: Heat 98, Cavs 95
Key Stats: 25 points, 12 rebounds, 10 assists, 3 steals, 2 blocks
There's only one way to bring James back to Cleveland—tell him about it in person.
James Blair, a LeBron fan even after James' 2010 "Decision," rushed onto the court during the fourth quarter of the game. With the Heat ahead 83-79, Blair decided to show the former Cavaliers star that he would be welcomed with open arms if he should ever decide to return to Cleveland.
"Well, he said he missed me," James said about the encounter afterward. "And come back please. And I didn't have much time to say much to him, because security got to him."
Blair proudly wore a shirt that said "We Miss You" on the front and then "2014 Come Back" on the back.
Needless to say, the James who played for the Heat was dumbfounded, not only by the fan, but also by the Heat's comeback from a 27-point deficit on the road to defeat the Cavs. Adding to the bizarre night, the game was delayed due to a leak from the scoreboard.
LBJ: "This was one of most bizarre, unique days of my life w/everything that happened. It also was 1 of best comebacks I've been part of."

— Jason Lloyd (@ByJasonLloyd) March 21, 2013
The Heat won 98-95 on the strength of James' triple-double, extending their incredible winning streak to 24 games.
After James returned to Cleveland in the 2014 offseason, Blair's ban from entering the arena was lifted. Why not? He may be the biggest reason why the fans accepted James with open arms once again and why the Akron native felt welcome enough to make a comeback.
Who knows? Perhaps Blair might make a mad dash toward James in the game tonight as well with a shirt that says, "2018 Come Back" this time around.