Collin Sexton, Cavs shooting with supreme confidence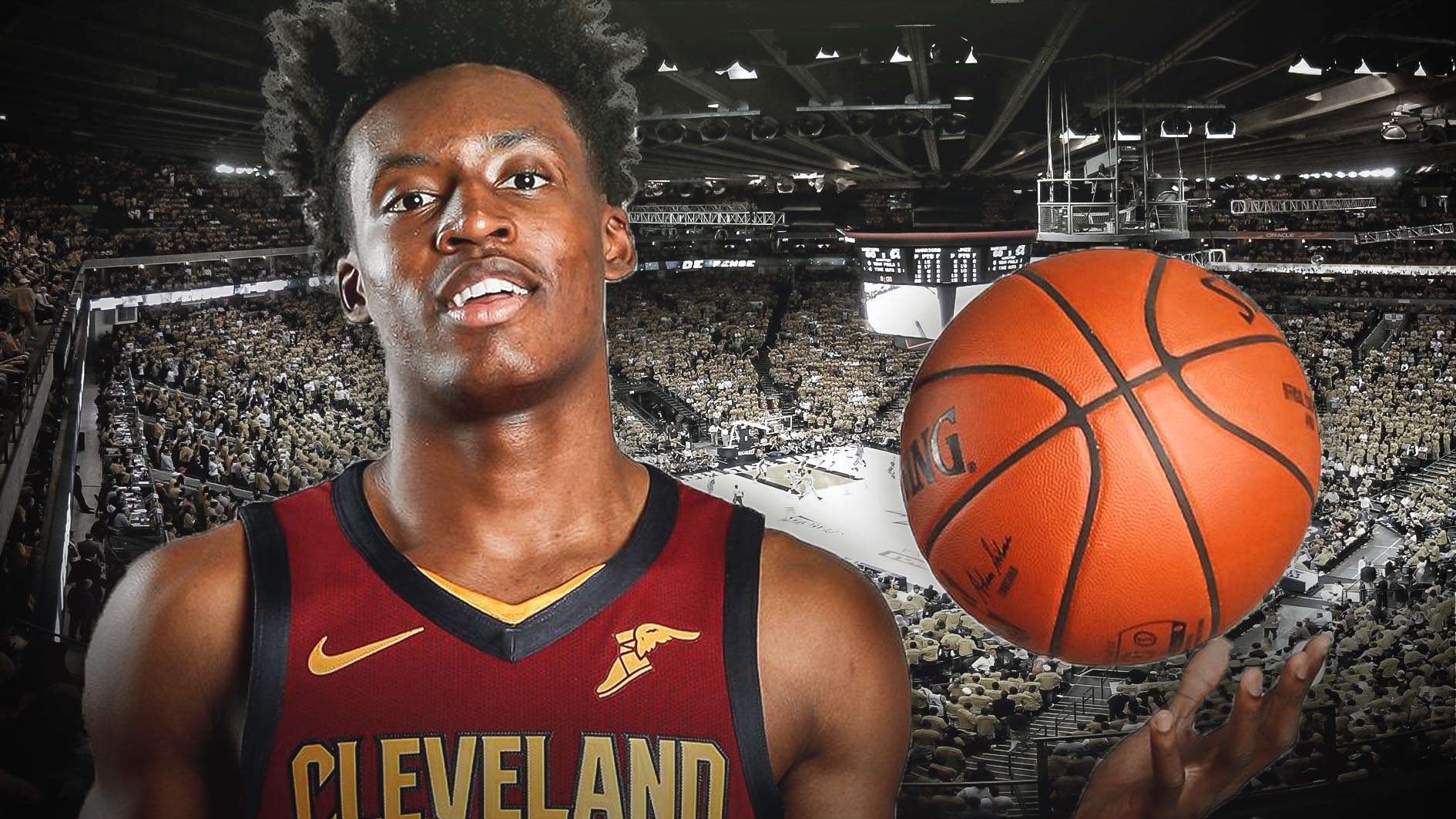 Cleveland Cavaliers point guard Collin Sexton, the eighth overall pick in 2018 NBA Draft, has been having a ball since being named as the team's starter in the midst of George Hill's injury. Averaging 18.8 points, 3.5 rebounds and 2.5 assists in the last four games, Sexton is shooting 48.4 percent from the field and has went 7-10 from three-point range.
What's most impressive about Sexton's performance as the starting point guard isn't his customary confidence, his defensive pressure, enhanced floor game or his jump in scoring (he's averaging 12.9 points per game this season). It's been his efficiency on jumpers, as he's made 21-39 (53.9 percent) of his field goals outside of the paint over the last four games.
21 of his 31 total field goals in this four-game stretch have come outside the paint.
Though he wasn't known as a sweet-shooting point guard prior to the draft, quite the opposite in fact, Sexton haas made clear improvements to his jumper. Asked about his efficient shooting following Wednesday's loss to the Washington Wizards, a game in which he made 9-12 of his jumpers outside the paint, Sexton would attribute his improvements to two factors more than any other:
His work ethic and confidence.
"Just keep getting reps up," Sexton said. "Keep working hard every day in practice and just shooting with confidence."
Known as one of the most fiery young guards in the league, Sexton's determination to be great will carry him to the limits of his ability. Many players don't have the requisite desire to maximize their abilities but just 14 games into the season, the Cavaliers' cornerstone has shown that he has that trait.
According to Sexton, the confidence that he's displayed doesn't extend to just him but every player on the team
"Absolutely. That goes for anybody – if they shoot, they expect it's going in regardless."
Within the last four games, it does seem as if Sexton has a point, as everybody — including the finally-fitting-in Rodney Hood — has been looking more confident shooting the ball as of  late. It doesn't hurt that for the most part, players like Hood have improved their efficiency while players who never lack for confidence like Jordan Clarkson have been on their games for the majority of the season.
It can't be understated that by staggering Sexton and Clarkson's minutes, two players who shrink the floor because of their preference for midrange jumpers instead of threes, Cavs head coach has put both the team and his backcourts in a better position for success.
Cavs Collin Sexton didn't suddenly "learn how to play". As a starter he's playing 18.7 minutes per game without Jordan Clarkson compared to just 5.8 as a reserve.

Per 36 minutes with Clarkson: 14.6 pts, 37.0 FG%, -11.7
Per 36 minutes without Clarkson: 22.6 pts, 55.2 FG%, +0.5

— Greg Swartz (@CavsGregBR) November 15, 2018
Cleveland has one of the worst records in the league but when players return to health and Drew can put in more effective lineups as he adjusts rotations throughout the game, there's a solid chance that the losses won't come as frequently as they have to start the season.
Especially if they continue to shoot better, having made at least 45.0 percent of their field goals in two of their last four games and over 38.0 percent of their threes in three of their last four games.
*All stats gathered from Basketball Reference and ESPN.com