Colin Cowherd: 'Cleveland's going to win the championship'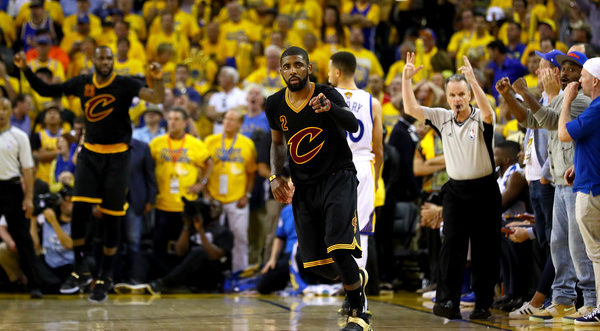 The Cleveland Cavaliers haven't quite had a championship hangover, but also haven't been those same Cavaliers that hoisted the Larry O'Brien Trophy on June 19th, 2016.
LeBron James and his Cavs have lost a few games this season that had outside viewers manning every panic station possible, while every member of the squad seemed calm and composed.
With the heavily scrutinized losing streak gone and past, Cleveland currently sit atop the Eastern Conference at 37-16, even ranking 2nd on ESPN's most recent Power Rankings.
Amongst that, each and every Cavaliers' fan knows there's another gear for those guys in wine and gold, and apparently so does Colin Cowherd at Fox Sports.
For the record, the Cavs are 0-7 on the road of the second night of back-to-backs. What does that tell you? It tells you if they ever do give a better effort, it's at least for their home fans. But if they're on the road, second game of a back-to-back, as the defending champs, they haven't won a game this year. They're 0-7, worst in the league. They'll play a little harder at home because it's the home fans.

God, this is so obvious. So don't fall in love with winning streaks. Don't get caught up in seeding. Everything Cleveland's doing offensively, they're going to be fine. And they'll also flip a switch defensively once we get to the Finals.

This is why I say Cleveland's going to win the championship. What's happening right now is just an effort thing. It'll be fine in June.
Cowherd is right. Cleveland really have no need kill themselves in the regular season. If the playoffs were to start today, the Cavaliers would face the Detroit Pistons in a rematch of last years first round. We all know how that went.
If they dropped a couple of games due to injuries, rest or whatever other reason and happened to drop to the #2 seed in the East, they would face the Chicago Bulls. Either way, in a playoff scenario it would be safe to say the Cavaliers would be steady favorites in either match-up.
Playoff basketball and regular season basketball are two completely different things, and we've seen what the Cavaliers have in them when the going gets tough under the brightest playoff lights in history.