Coach Lue's effort to reduce LeBron James' minutes continues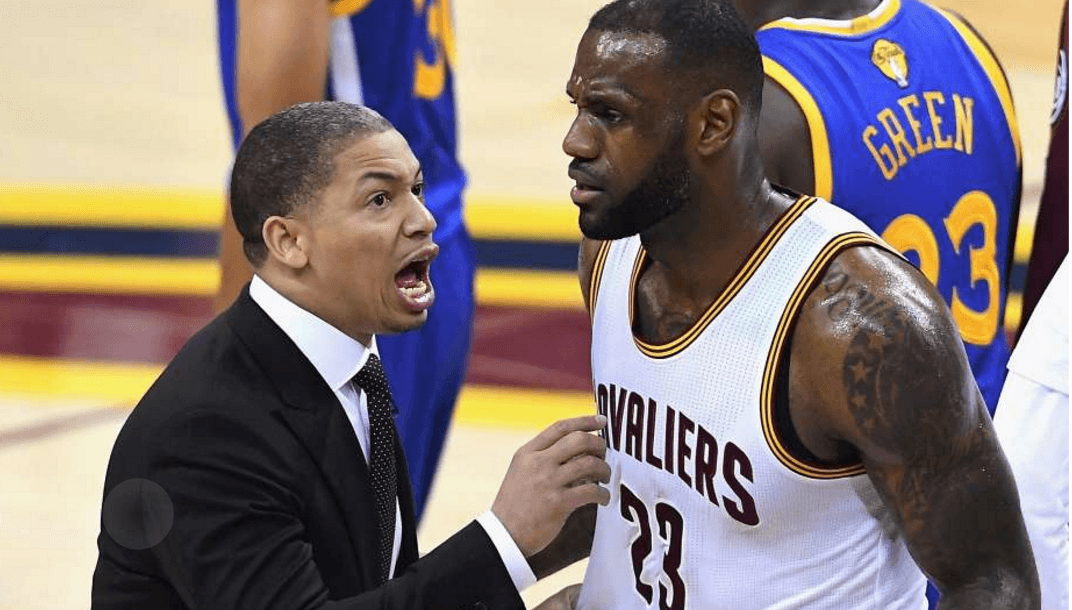 The effort to reduce LeBron James' minutes continues for the NBA's defending champion Cleveland Cavaliers.
Cavs Head Coach Tyronn Lue has previously stated that he would like to taper James' minutes before the start of this year's postseason. If the Cavs make it to the finals again, it would be James' seventh consecutive dance on the NBA's biggest stage.
Currently, The 32-year old King is averaging 37.6 minutes per game. That's two more minutes per game than he was averaging last season. Injuries to Cleveland's roster are forcing Coach Lue to use James a bit more than he'd like.
Now, with Iman Shumpert ruled out for the next two games due to an ankle sprain, the plan to reduce James' minutes could be put on hold even further. But for now, everyone seems to be fine with the amount of minutes James has been playing, as Joe Vardon of Cleveland.com writes in his recent article.
I'm fine," James told cleveland.com. "Coach is going to do a good job of looking at my numbers and trying to get me rest throughout the game, but, I don't see me having slowed down. My numbers are up. But we've been in a good groove and if I get rest here, couple minutes here throughout the game, couple minutes there, off days, things of that nature. It helps the body, but it's whatever coach wants to do."
Monitoring minutes was a "joint venture" between James and Coach Lue, as Vardon writes. Despite the hits to his team's lineup, Coach Lue says James just doesn't want to back down.
He doesn't want to back down because he says he's in a good rhythm right now," Lue said. "We just have to play it by ear. If we've got the chance to get him rest, we've got to get him rest. When we get up on teams, we have to put teams away so his minutes will go down like the New York (Knicks) game."

"Being up 26 in the fourth quarter and then all of a sudden he has to come back and play extra minutes he shouldn't have to play. We've got to be conscious of that and see where it goes."
Coach Lue also indicated that James might not play in tomorrow's match-up against the Oklahoma City Thunder if he logs a lot of minutes in tonight's game, saying after this morning's shootaround that it would be a "fair" assumption.
James spoke to members of the media with regards to the possibility of not playing status for tomorrow's game.
At the end of the day, I have to do what's best for the team," James said. "And if that's giving me rest that may cost us a game here or there, then so be it. We've got to understand that this is a process, it's a long process for us and it's a marathon and not a sprint. I have to remind myself of that."