Clippers' Mike Scott reacts to J.R. Smith's tattoo fine news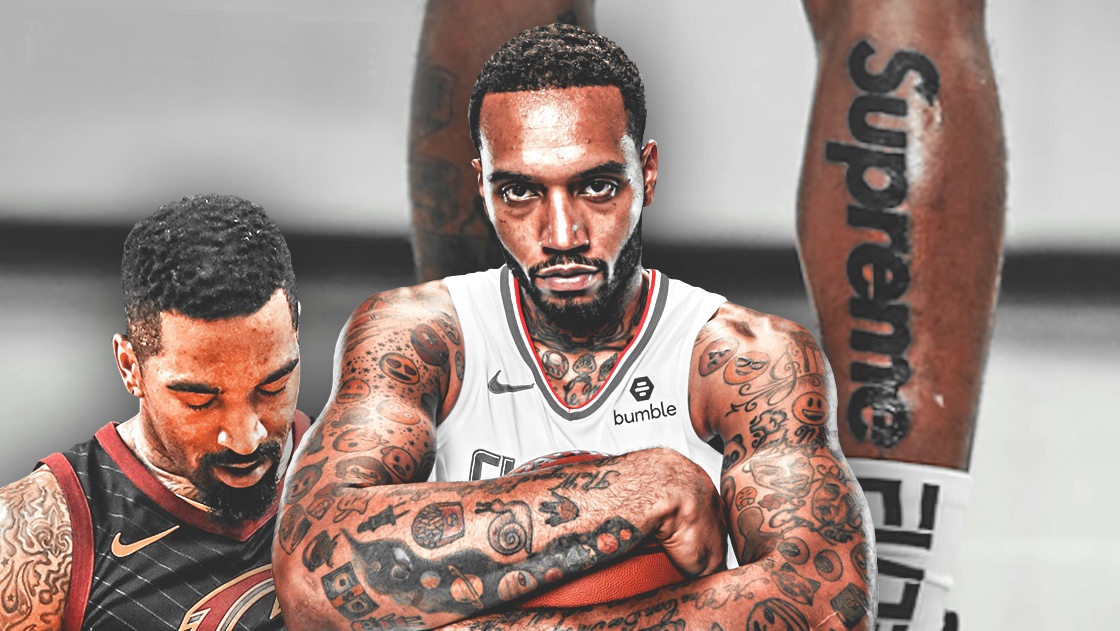 Los Angeles Clippers forward Mike Scott is the latest player who is siding with Cleveland Cavaliers shooting guard J.R. Smith in regards to this whole tattoo saga. The NBA is forcing Smith to cover up his "Supreme" tattoo which is on his right leg. On Tuesday, the league announced they would slap a fine on the Cavs veteran if he didn't cover up the tattoo. Smith says he will cover it up because he doesn't want to "put money in their pockets."
Scott, who has a bevy of tattoos himself, thinks what the league is doing to Smith is "bullsh*t." Via ClutchPoints' Tomer Azarly:
LA #Clippers forward Mike Scott (@mikescott) on Cleveland #Cavs' guard J.R. Smith (@TheRealJRSmith) having to cover up his Supreme tattoo or get fined –

'I guess the NBA's trying to say they own his body? It's some bullshit, but whatever.'

— Tomer Azarly (@TomerAzarly) October 4, 2018
Smith has a ton of emoji tattoos and an array of other symbols on his body. "Supreme" is an American skateboarding shop and clothing brand which was established in New York City back in 1994. Smith is not a partner with the company, he just likes the brand and felt like getting the tattoo. Unfortunately, Smith won't be able to show it off this season and it's not sitting well with Scott, who is in his first season with the Clippers after spending last year with the Washington Wizards.
J.R. Smith will make $14.7 million this season and has $3.9 million guaranteed in 2019-20. He obviously has the money to pay the fine if he chose to not cover up the tattoo, but the veteran shooter isn't in the mood to give the league more money, and it's doubtful the Cavs would be happy with that decision.