If you're from Cleveland, you've probably heard of the hip-hop group Bone Thugs-N-Harmony. They've won a Grammy Award in 1997 for their hit single "Tha Crossroads" while also winning a pair of American Music Awards for "Bone Thugs-N-Harmony" in 1998 and 2007. Together, the group helped take hip-hop to a new and unique level.
In honor of the group and their recent coming up, a new picture of a Cavs' alternate home jersey has surfaced that could be a pretty cool addition to the already many jerseys they have.
RELATED: The Best Jerseys In Cleveland Cavaliers History/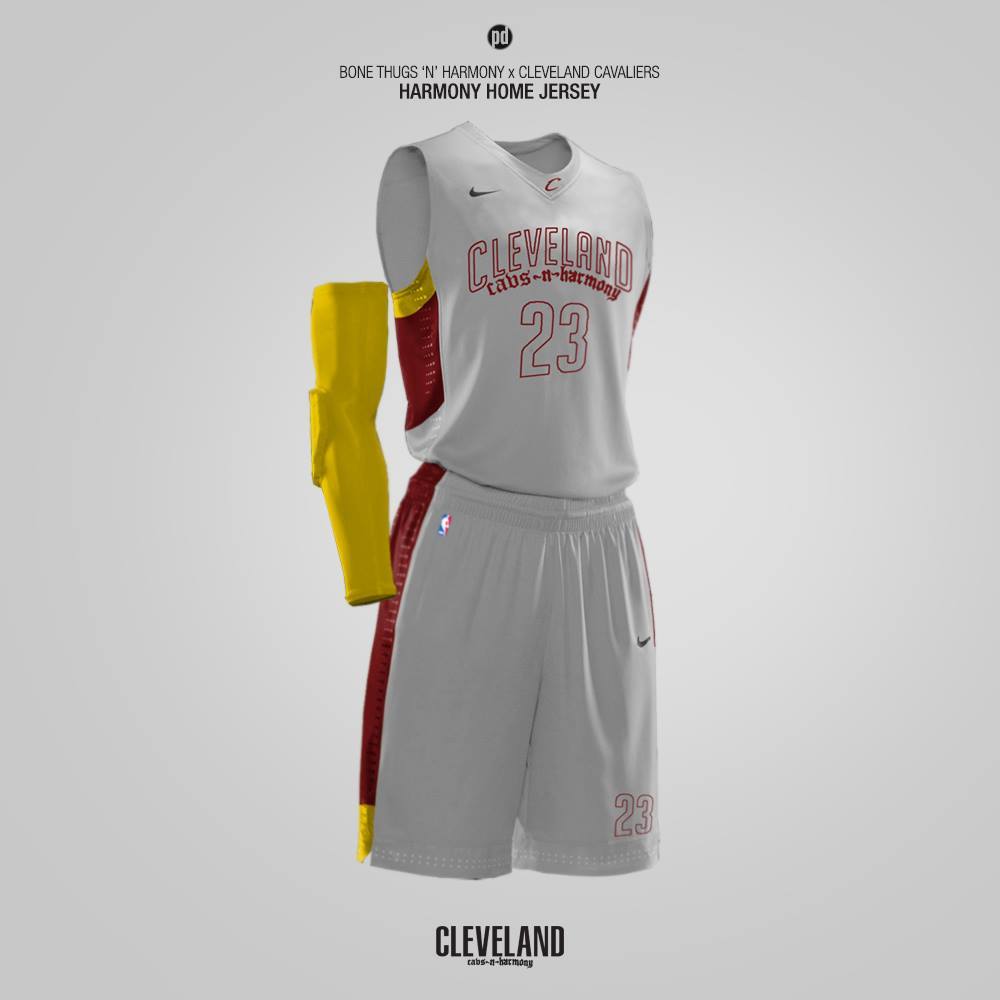 Now, this is made up, and will probably not make it as a Cavs alternate jersey, but it's still a pretty cool design and would be a great tribute jersey for Cleveland's own Bone Thugs-N-Harmony. Here are some of the official alternate jerseys the Cavs will be wearing this season as announced last month.
RELATED: 5 Reasons Why The Cavs Should Keep Their Core.