Cleveland considering resting all three All-Stars against Oklahoma City Thunder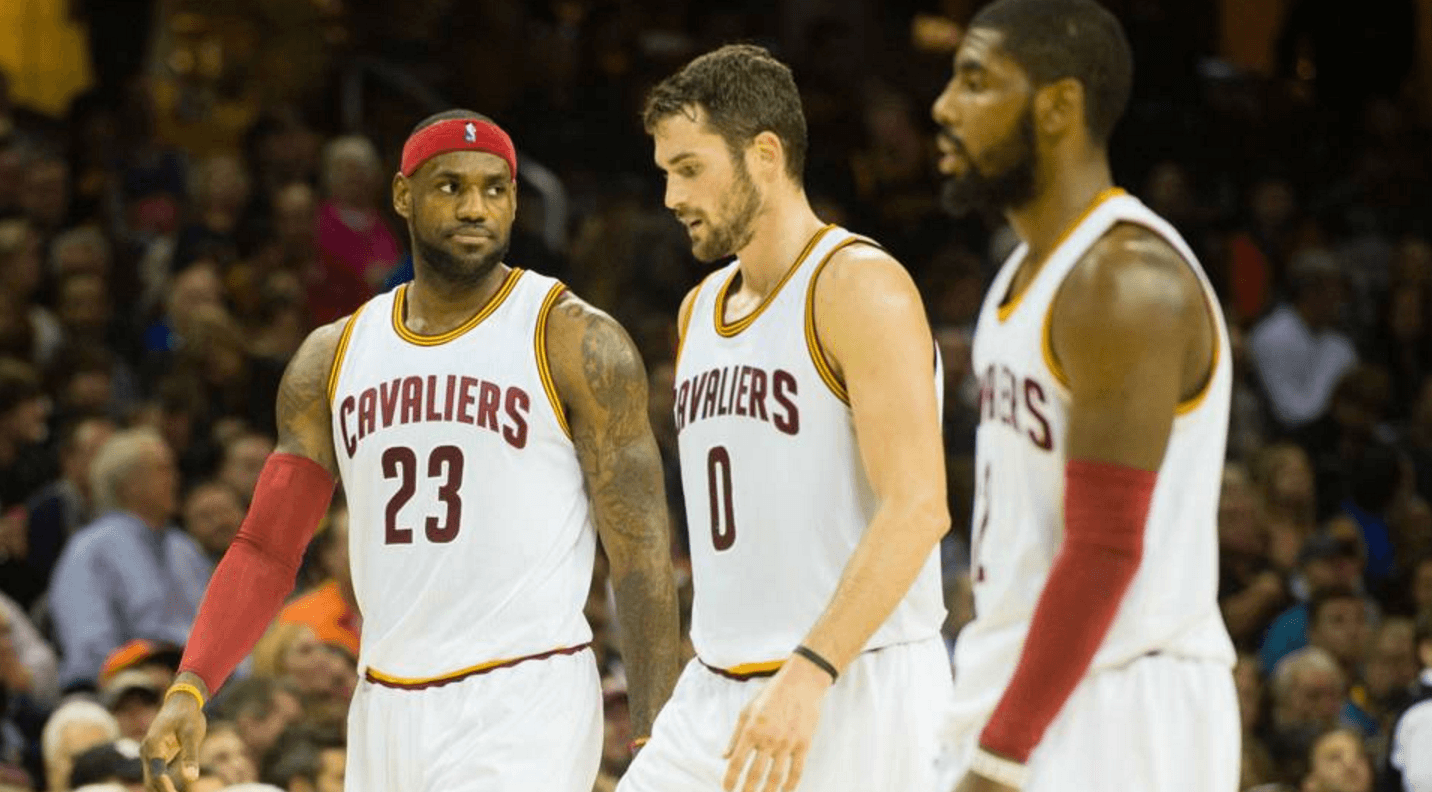 According to coach Tyronn Lue, via ESPN's Dave McMenamin, he will "probably" rest LeBron James, Kyrie Irving and Kevin Love against the Oklahoma City Thunder in OKC on Thursday night.
Cleveland will be playing their fourth game in a road trip that took them to Washington and Indiana, currently the two hottest teams outside of Cleveland in the East. Currently three and a half games ahead of the second place Boston Celtics, Cleveland has the breathing room to give their All-Stars a night off after an overtime thriller in Washington and a tough to the wire battle with Indiana where LeBron James played 38 minutes. Cleveland's schedule has not been kind, with Cleveland playing four games in six days on the road.
The last time Coach Lue rested all three All-Stars was on December 14, on the second game of a home and home with Memphis. The Big Three did not even leave Cleveland to go with the team to Memphis. It is likely if Lue does sit the big three they will still travel with the team this time, as they were in Indiana just last night.
Resting players is becoming a trend in the NBA these days. Gregg Popovich was the first to popularize this trend during the regular season, a decision that saw him fined $250,000 in 2012. Now in the 2016-17 season, coaches such as Steve Kerr, Tyron Lue, and Rick Carlisle all have given out DNP-Coaches Decision to their stars.
This game, however, could stir up additional controversy. Tonight's game will be nationally televised, giving non-Cleveland fans one of their few opportunities to watch the Cavaliers play.
With LeBron James averaging the most minutes of his career this season, Ty Lue needs to find a way to make sure his player stays fresh. Giving full games of rest where he sees fit in exchange for a healthy LeBron in the post-season may be acceptable. Regardless, if Lue chooses to sit these players, Cleveland will be stretched thin against the Thunder. With injuries, Cleveland only would have eight active players, including rookie Kay Felder and elder statesmen James Jones.
However, as Kevin Love stated in a post-game interview when being asked about these resting rumors, in Cleveland it's always "next man up."