The Cleveland Cavaliers Sign F Lou Amundson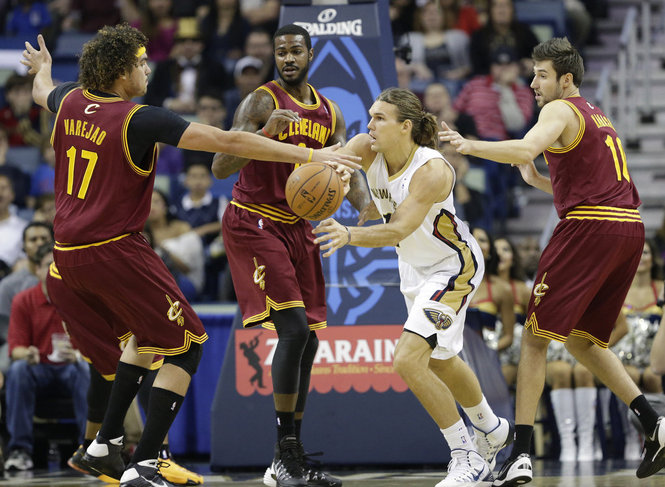 Preparing for the upcoming season, the Cleveland Cavaliers have made another key addition to bolster their frontline today. According to representatives the Cavs signed free-agent forward, Lou Amundson. He is a 6'9 forward who played for UNLV from 2008 to 2010. After being drafted in the league, he played a very important role down low for the Phoenix Suns, who were led by Steve Nash at the same.

Ever since his stint with the Phoenix Suns, Amundson has struggled to be consistent in this league. Last year he played for both the Chicago Bulls and New Orleans Pelicans where he averaged 2.1 points and 3.1 per game in just 19 games. The overall terms and conditions of the deal are not public, but having an additional big man on the roster can't hurt us. If injuries bring down one of our big men, Amundson could definitely fill that role with the energy and passion he brings to the court. Currently the Cavs' front-court is composed of Kevin Love, Anderson Varejao, Tristan Thompson, Alex Kirk, Brendan Haywood, and Dwight Powell. With such a stacked front-court, we can hope that Lou provides the coaching staff with the confidence to give him time on the court this upcoming season.