It's Larry Nance Jr.'s time to shine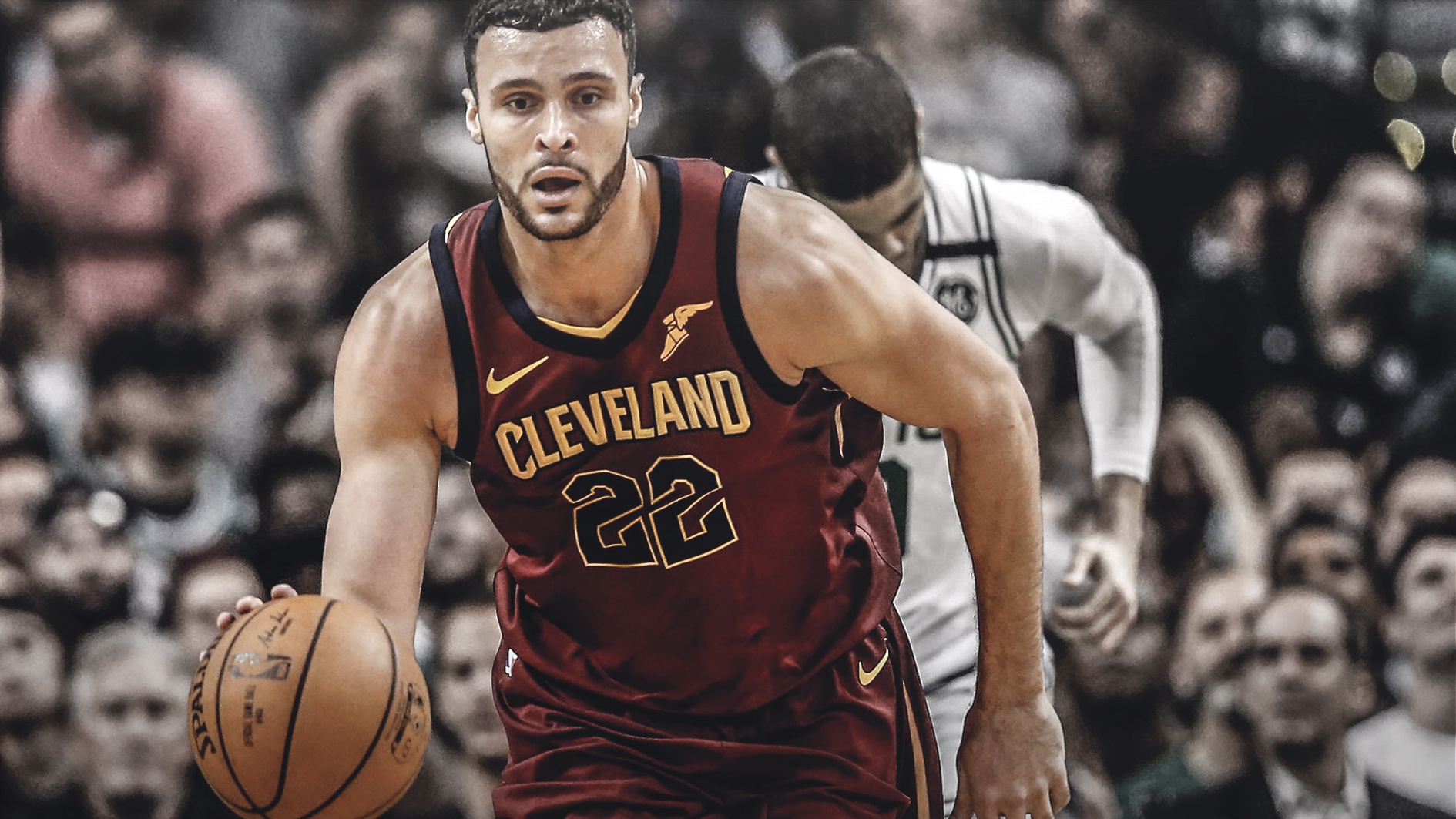 With Cleveland Cavaliers center Tristan Thompson ruled out for 2-4 weeks with a sprained right foot, Cavs fan favorite Larry Nance Jr. will get his first chance this season to prove he's worth the four-year, $45 million contract extension that Cleveland gave him.
Perceived to be a franchise cornerstone by the Cavs front office, Nance's start to the season was less than ideal, as he missed the first two games of Cleveland's season with a sprained right ankle.
Though an intelligent player with a terrific feel for the game and instincts, Nance is a player who relies heavily upon his athleticism. As a result, the springy big man (who was the runner-up to Donovan Mitchell in the 2018 Slam Dunk Contest) didn't have his typical explosiveness or a feel around the basket for his first 10 games of the season, shooting just 44.8 percent from the field despite posting solid averaged of 7.3 points, 6.1 rebounds, 2.5 assists, 1.1 steals and 0.6 blocks in 20.6 minutes per game.
Prior to the start of the season, Cavs former head coach Tyronn Lue had a plan to start Nance or Tristan Thompson based on matchups but with Nance's relatively rough start and Thompson's screen-setting and improvements as a scorer around the basket, it was hard to take Double-T out of the starting lineup. Especially as — thanks to being healthy, unlike last season —  he looked as mobile as ever.
Though Nance has started eight games this season, they've all been starts at the power forward position.
In Thompson's first 12 games of the season (and remember, he had yet to miss a game this season prior to his injury), the veteran averaged 10.2 points, 10.2 rebounds, 1.8 assists, 0.8 steals and 0.3 blocks in 28.4 minutes per game while shooting 52.8 percent from the field.
Where Nance would have a clear advantage on Thompson was as a disruptive defender, as his instincts, determination to stop players at the rim and physical tools allow him to be a more dynamic defensive force than T-Top. 
However, since that point in Cleveland's season, both Nance and Thompson have stepped up on both ends for the Cavs.
Nance has averaged 8.6 points, 7.0 rebounds, 2.6 assists, 1.1 steals and 0.6 blocks in 25.7 minutes per game while shooting 59.8 percent from the field and 47.4 percent from three-point range (on 1.3 attempts per game).
On offense, Nance is no longer refined to the role of a pick-and-roll finisher, often seen handling the ball as a point-center because of his athleticism, basketball IQ and development as a ball-handler over the summer. Out of the 25 games he's played for the Cavs this season, the 25-year-old has dished out four assists or more in eight of them.
Defensively, Nance has been guarding both power forwards (which seems to be his more natural position) and centers and done well, seeming to have added strength over the summer. Further, as previously mentioned, his ability to disrupt passing lanes and efforts as a rim-protector still managed to separate him from Thompson, even if the latter was playing at an All-Star level.
Over his last 15 starts, Thompson has averaged 13.4 points, 12.8 rebounds (5.5 offensive), 2.3 assists, 0.9 steals and 0.5 blocks in 31.9 minutes per game. He too has been more involved as a passer, although he's unlikely to take the ball coast-to-coast like Nance he's been executing dribble handoffs — a staple of the Cavs offense — expertly.
Nonetheless, Thompson's biggest strength on offense has been his ability to score around the basket. Now able to use both hands to score, Thompson is shooting a career-high 62.3 percent on hook shots this season.
With Thompson out, there shouldn't be people expecting for Nance to mirror his production. After all, they're two different players in terms of their overall skillset.
Nance may very well average a double-double in Thompson's absence but his assist, steal and block averages should by higher than what Thompson's were.
However, as Nance has only converted 41.7 percent of his hook shots this season, he won't be as reliable in one-on-one situations in the low-post. Considering his lack of touch on shots around the rim that he can't finish with a flush, that's unsurprising. Nonetheless, as he's growing increasingly comfortable and confident shooting from the perimeter, he could space the floor for the Cavs and aid their perimeter players attempts to attack the rim.
With Thompson — who many considered to be one of the veterans that Cleveland wouldn't mind trading in the offseason — out, Nance has his first chance to put a major imprint on the Cavs in their post-LeBron years. Thompson's injury will cause him to miss between seven and 13 of Cleveland's upcoming games, more than enough time for Nance to prove he's truly worthy of his designation as a cornerstone player.
*All stats gathered from Basketball Reference and NBA Advanced Stats