Charles Barkley Lauds Kawhi Leonard As Best Player In The NBA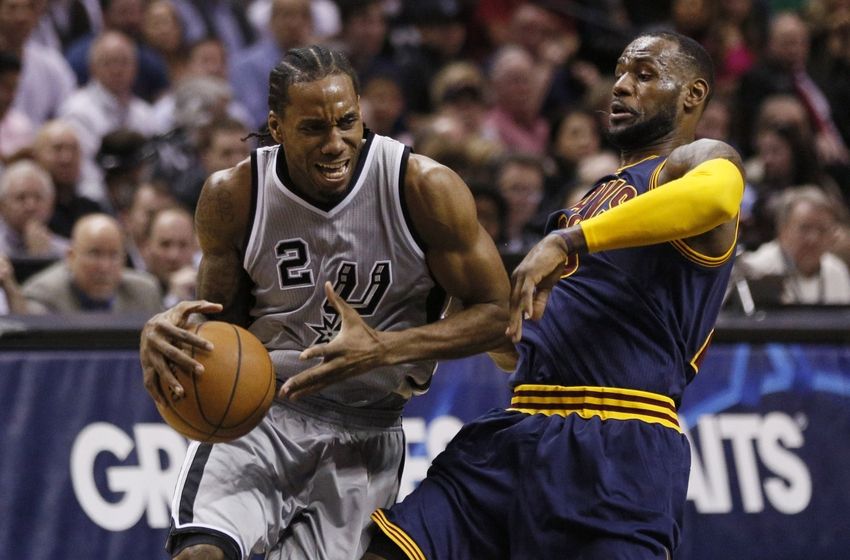 Nowadays, the debate as to who the best player in the NBA revolves around LeBron James and Stephen Curry 99.9% of the time. Why shouldn't it? LeBron James, despite recently turning 31 years of age is still playing at a higher level than most guys. Meanwhile, Stephen Curry is the reigning Most Valuable Player and leader of the defending champion Golden State Warriors who are on an absolute tear right now.
RELATED: The Greatest All Around Players In NBA History
Somehow, TnT analyst Charles Barkley managed to throw another name into the conversation. Although it's doubtful that many would even agree, but that's Barkley we're talking about. So, the NBA Hall of Famer said that San Antonio Spurs forward Kawhi Leonard is the best player in the league.
No disrespect to Kawhi Leonard. The Spurs are one of the best in the league and he has been a major reason for that especially this season, making him a legitimate MVP contender. Defensively, there's no question that he can pick up either James or Curry on single coverage. But offensively, he is nowhere near the level of those two players when it comes to taking over a game.
There isn't even a need to throw in stats because Leonard is simply not yet at the level of James and Curry overall as go-to-guys. If the question becomes who would be the best pick to start a franchise with, Leonard would have to contend with more names such as Kevin Durant, Russell Westbrook, and Anthony Davis.
RELATED: 7 Reasons Why LeBron James Will Surpass Michael Jordan As The Greatest Player Ever
This should not be a distraction to the reigning Defensive Player of the Year. Leonard should only focus on what has been working for San Antonio right now. Who knows, he might get the chance to go up against Stephen Curry and LeBron James when they get deep into the postseason.