Channing Frye shares a hilarious Iman Shumpert update to Snapchat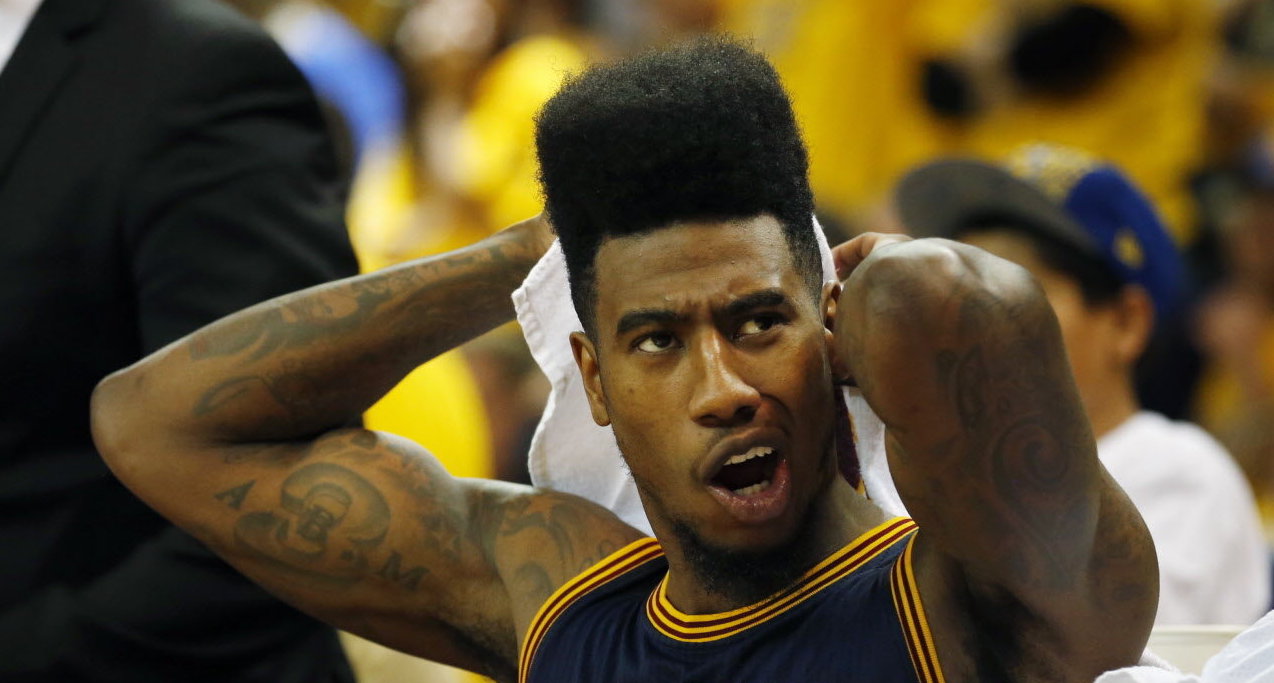 Saturday night, the Cleveland Cavaliers were in South Beach for a matchup against the Miami Heat. Without LeBron James and Kyrie Irving, who were both held out for rest, the Cavs suffered a tough 120-92 loss.
If you were watching, which is most probably the case, you could not have missed Iman Shumpert heading to the locker room during the third quarter of Saturday night's game. As it turns out, Shumpert sustained two chipped teeth due to a stray elbow.
Per ESPN's Dave McMenamin, Shumpert was evaluated by Miami's team dentist after the incident and returned to the bench. He will be further evaluated in Cleveland on Monday. McMenamin also reports that Shumpert will not require oral surgery, but he is expected to wear a mouth guard in games moving forward.
On the Cavs' team flight back to Cleveland, Channing Frye, a known joker, gave his Snapchat followers a hilarious Shumpert update.
It will be interesting to see if Iman Shumpert looks the same at shootaround as he did on Channing Frye's Snapchat yesterday pic.twitter.com/6df4rY5FB6

— Dave McMenamin (@mcten) March 6, 2017