Channing Frye explains how his fans and teammates helped him deal with the loss of his parents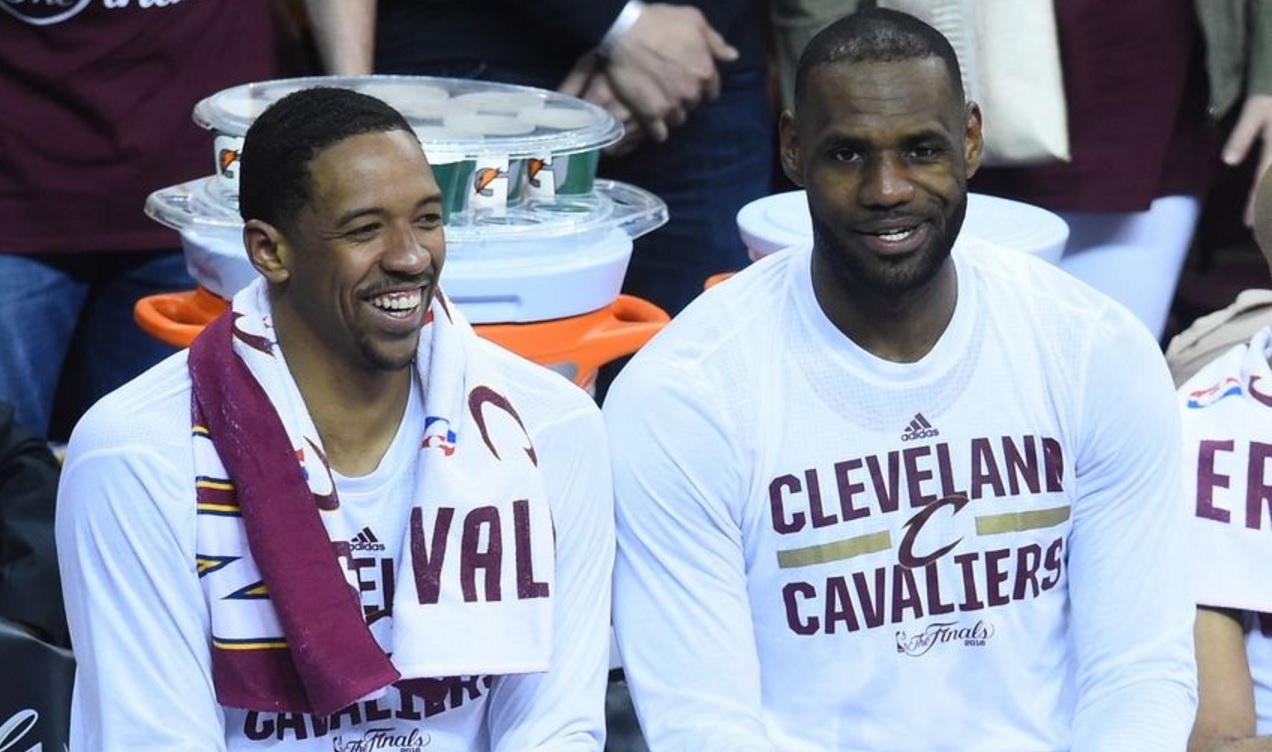 When watching our favorite athletes from afar, we seldom know what they're dealing with on a personal level. On any given day, they might be playing through an illness, an injury, or in Channing Frye's case earlier this season, the death of a loved one.
On Thanksgiving Day of last year, Frye learned that his father, Thomas Frye, had passed away at the age of 64 as a result of dilated cardiomyopathy complications. Thomas died alone in his Phoenix apartment. Just 27 days later, Frye lost his mother, Karen Mulzac-Frye, to cancer at age 58.
Back-to-back blows like that would take a toll on just about anyone. However, with the help of his Cleveland Cavaliers teammates, Frye has been able to cope with the losses.
Frye, now on a quest to defend the Larry O'Brien trophy with those teammates, recently put his thoughts into words in an excellent article for The Players Tribune. The 6'11" former Arizona Wildcat explains how each member of the team helped him get through the loss of his parents in different ways.
LeBron James, a sneaky joker at times, came to Channing during a game earlier this season after noticing a blank stare on his face. What James said during the exchange brought an instant smile to Frye's face.
"During a game midway through the season, I was completely lost emotionally," Frye wrote in his article with The Players Tribune. "I wasn't smiling. I wasn't enjoying the game. I was just going through the motions. LeBron noticed that I was withdrawn, and he walked over to me during a timeout."

"Channing," he said.

"I snapped out of my daze for a moment and looked over at Bron'. He looked really serious. No expression.

"And then he said…"

"Did you just fart?"

"I couldn't help but laugh. Everyone knows I love a good fart joke! Everyone on the team — in particular Richard (Jefferson) and LeBron — knows how to pull me out of a funk."
Though he hasn't been in Cleveland long, Frye says that his teammates have become his brothers — something that is clearly evident in his friendship with Richard Jefferson. Frye says he has never been this close with any team.
"I've never been this close with any team that I've ever been on," Frye continued. "You'll play hard for your teammates. But you'll run through a wall for your brothers."

"Looking back, the only thing that could bring me out was a heavy dose of love from my family, my teammates, and this city. The city of Cleveland as a whole has been amazing. I can't explain to you how much the fans help, just knowing that you have all this love and support."
In his closing statements, a motivated Frye wrote a personalized thank you to Cavaliers fans, the city of Cleveland, and the state of Ohio for their support.
"To the fans of Cleveland: I want to say thank you, number one. You all understand that it's deeper than just a game. We're here for a reason, we're here to do something special, to create a legacy not only for the Cavs' organization, but also for the state of Ohio and the city of Cleveland. Let's enjoy this moment and these playoffs — they won't last forever."

"We're not taking any of this for granted."

"Let's make history."