Cleveland's summer of success has been a monsoon of pride and relief for a city tormented for decades. Every story has a conflict, and every hero has his obstacles. Coach Tyronn Lue dealt with the pressure of job security and family health issues back home, Kyrie Irving and Kevin Love shared redemption, and some kid from Akron finally cleaned up on some unfinished business. However, one Cavalier comeback has gone overlooked.
"Who the hell would've thought Channing Frye would be an NBA champion?"
In a personal piece for The Players' Tribune, Channing Frye reflected on the road he's taken beyond this past season. From the time he was misunderstood as a player in Knicks and Trail Blazers, to when his daughter, Margaux Frye, lost sight and he almost quit basketball from an enlarged heart just as he found his three-point shot in Pheonix.
"Channing, you have an enlarged heart. You will never be able to play basketball again."

Everything happened fast. I'm seven, eight tests deep. Eventually, I had these electrodes on my chest monitoring my heart for six weeks at a time. Every time I showered, I had to take 'em off and put 'em on. I had five electronic pads stuck on each side of my chest — like the stickiest Band-Aids you could imagine. When they got removed, it looked like an octopus had kissed me. I still have the scars. Everyone wants to walk away from basketball on their own terms. When someone tells you you're done, you just feel helpless.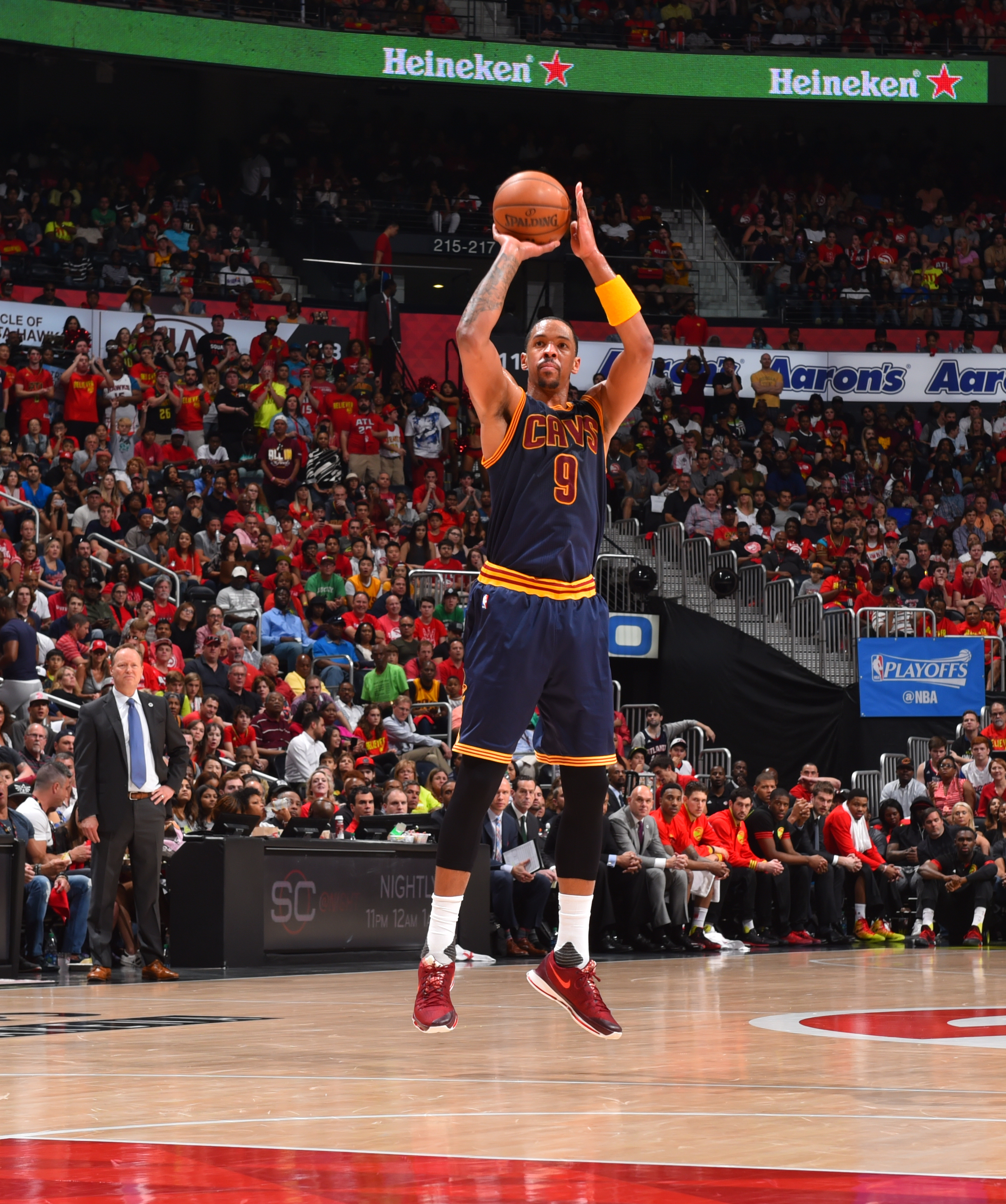 "Channing, I think something's wrong with Margaux's eyes."

We took her to the doctor for some tests, and they gave us a diagnosis that just crushed us. Margaux had cataracts in both eyes. The doctors couldn't be certain that she was ever going to see again unless we took action immediately. That day, when I walked out of the hospital with my baby, I thought, If there's anything I can do to put this on me, and not my little girl, let it be. She doesn't deserve this. She's barely eight weeks old! It's just not fair.
A lot of emotions, and even more uncertainty, the true feeling of a Cavalier before 2016. What's at stake always creates fickle futures, but Frye knew to stand strong.
I tried to keep a straight face and be strong for my family. Inside, though, I was a mess. To be honest with you, that entire summer I did the only thing an athlete knows how to do; I just worked out harder. I poured everything into the gym. I don't think I gave myself a chance that summer to rest or a chance to decompress and let out how I was really feeling about the situation.
Frye's favorite moment of the postseason was his 27-point performance in the Eastern semifinals against the Atlanta Hawks, where he sank eight triples in game three of a record-breaking series. While his participation in the Finals was limited, Frye understood the role he had to play. Moreover, he understood sacrifice and patience.
Congratulations, NBA Champion, Channing Frye.