Report: Cedi Osman to visit Cavs, will take NBA out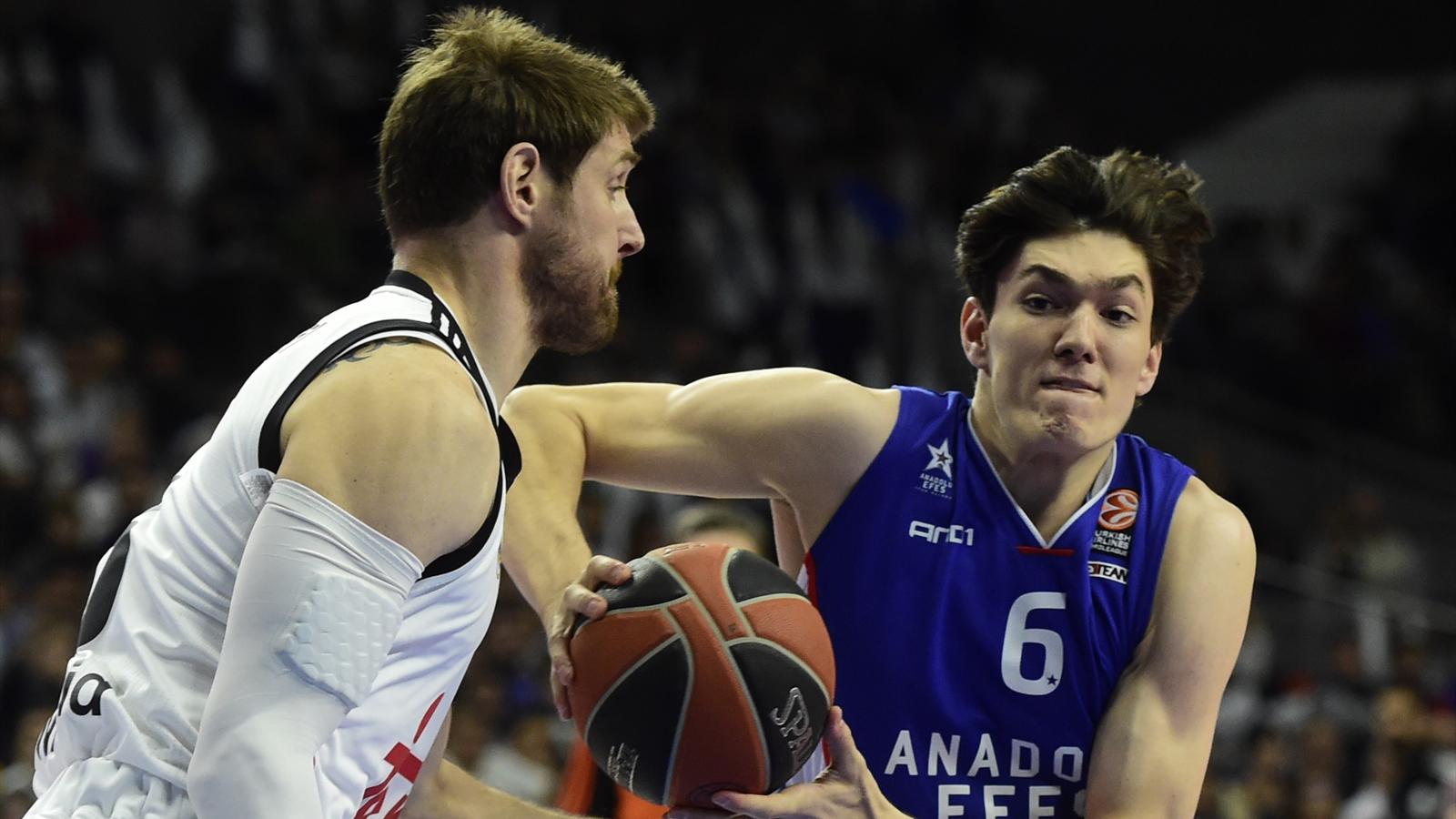 Earlier this afternoon, international NBA reporter David Pick announced that Cedi Osman is expected to meet with the Eastern Conference champion Cleveland Cavaliers. Osman, a 22-year-old Turkish swingman, has notified his current team, Anadolu Efes Istanbul, that he may elect to take his NBA out.
Source: Cavs stash Cedi Osman is headed to Cleveland to meet staff and informed Anadolu Efes he'll pull the trigger on his $1M NBA out.

— David Pick (@IAmDPick) June 30, 2017
After being selected by the Minnesota Timberwolves with the 31st overall pick in the 2015 NBA Draft, Osman was traded to the Cavaliers for Tyus Jones. In the two years since then, Osman has been playing professionally in Turkey. Osman started 35 games for Anadolu Efes last season, where he averaged 7.1 points, 2.8 rebounds, and 0.7 assists on 40.9 percent shooting.
Standing at 6-foot-8, Osman is a talented young prospect. You may not know his name, but Cedi is indeed a gifted basketball player. His length makes him a pesky defender, and his quick release is simply tough to defend. Words like slasher, athletic, and euro-step start coming to mind when assessing Osman's style of play.
Here is a look at some of Osman's highlight plays with Anadolu Efes:
Sam Amico of Fox Sports Ohio and AmicoHoops.net reported that the San Antonio Spurs, a team known to recruit European players, have their eye on Osman. Why, you ask? One reason could be because the Cavs have expressed interest in Spurs shooting guard Danny Green.
#Spurs have interest in #Cavs' draft-and-stash prospect Cedi Osman, league sources tell AmicoHoops. Teams have not yet discussed.

— Sam Amico (@AmicoHoops) June 30, 2017
The Cavs and Spurs have been in trade talks involving Danny Green, sources say. Spurs' asking price has been high, though.

— Brian Windhorst (@WindhorstESPN) June 22, 2017
If the Cavs indeed elect to bring Osman onboard, he would likely bolster their wing rotation. This could be his big break in the NBA, no matter where he lands.