Cavs workout suddenly becomes a dance party for LeBron James, Kyrie Irving, Iman Shumpert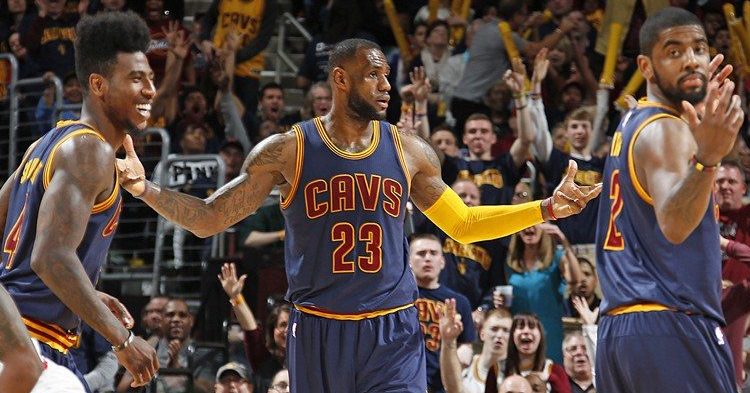 On Wednesday afternoon, the NBA's defending champion Cleveland Cavaliers were back in the gym to prepare for the Eastern Conference Finals, where they'll face either the Boston Celtics or Washington Wizards (Boston currently leads series three games to two).
The Cavaliers are obviously one of the most dangerous squads in the association, but basketball isn't the only thing they're good at. This team is also loaded with some of the best dancers in the league, as many of their fans know. During a break in yesterday's practice session, LeBron James, Kyrie Irving, and Iman Shumpert busted out their "Milly Rock" moves in between reps.
LeBron, Kyrie, and Shump seem to be enjoying their training day (via @djstephfloss) #Cavs #NBA pic.twitter.com/xqsz0TiQaq

— Tomer Azarly (@TomerAzarly) May 10, 2017
Moments like these prove just how tightly-knit this team really is. Their bond obviously goes far beyond the basketball court. It's just like that old saying: "Work hard, play hard."