Video: Tristan Thompson shows off his skills in the kitchen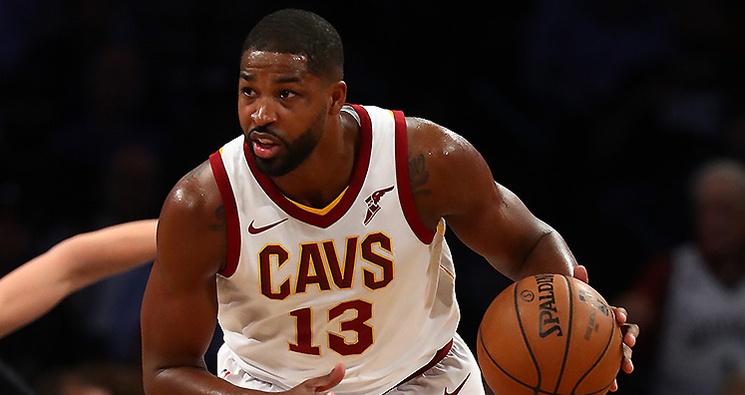 The Cleveland Cavaliers are slowly starting to get it together. The last three seasons have seen the team from Northeast Ohio crowed the best team in the Eastern Conference, but the former world champions have undergone an uneven start to their campaign.
A lot of new faces have made their way to the Cleveland Clinic Courts this offseason, and even with a transitional and adjusting period inevitably occurring, the expectations are still colossal for the Wine and Gold. Their is still plenty of work to do and critics to silence, as they currently sit ninth in the conference with a 6-7 record heading to New York City to take on the Knicks in their next encounter.
Despite the difficult and frustrating start, signs are starting to look promising for the Cavs. Their offense continues to be among the league's best, LeBron James is still playing out of his mind, and the return of scoring machine Isaiah Thomas edges closer with each passing day.
The Cavs' form isn't the only thing that has hindered their season so far, but injury has been a big factor in their slow start as well. Isaiah Thomas' hip injury has been well-documented, but the Cavs have also had to deal with LeBron James' ankle injury which he carried from training camp, Derrick Rose' ankle and knee soreness, Dwyane Wade's knee soreness, and a calf strain to rebounding monster Tristan Thompson.
Thompson has been an instrumental part of everything good for the Cavs in recent memory, and despite his role changing this season, the Cavs have missed his energy and rebounding prowess as of late. His timetable for a return was initially reported as one month, but his progression and rehab are going well. The Cavs won't rush Tristan Thompson back, but they do miss what he brings to the table even at this early stage of the campaign.
It's not all doom and gloom for "Double T," he is of course living the high life in his enormous mansion whilst dating a Kardashian and cooking his favorite meals alongside his own personal chef in his downtime away from the arena.
Recently, Thompson gave fans a peek into his home for a look at how lunch goes down with the Canadian big man.
It seems as though Tristan Thompson is just as energetic away from the floor as he is on it. He will definitely be a welcome addition to Cavs when he returns as they are still trying to find themselves, and will lean on familiar faces to get through this transitional period.