Video: Richard Jefferson affirms love for Cleveland in live podcast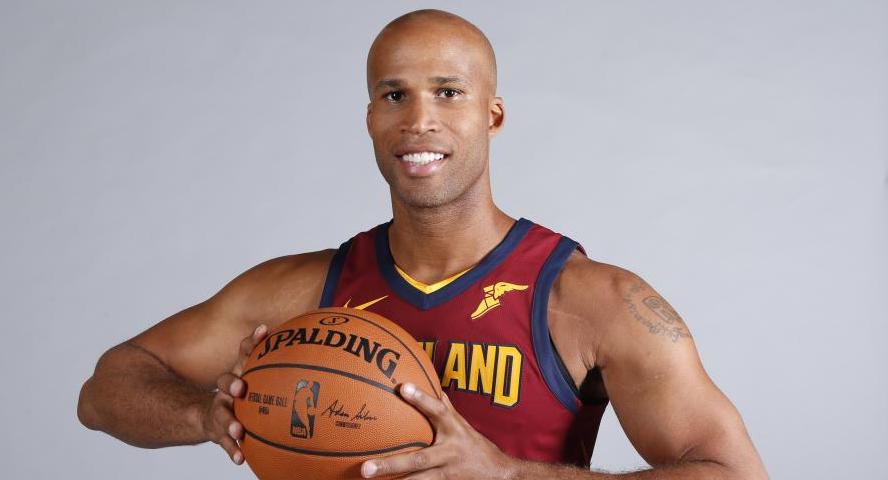 Earlier this week, the Cleveland Cavaliers made the decision to part ways with veteran forward Richard Jefferson in a trade to the Atlanta Hawks.
Just prior to the move, Jefferson showed his admiration for the city of Cleveland during a recent public appearance.
Richard Jefferson on his future. Says he doesn't know where he's gonna wind up, but Cleveland will always be a part of him pic.twitter.com/VG8BHkYOqn

— Ben Axelrod (@BenAxelrod) October 14, 2017
"I'm always going to have the connection to Cleveland. Regardless of what happens over the next year. I don't know where I will end up. LeBron played a speech of Steve Jobs at the Stanford graduation about connecting the dots looking forward. It's hard to connect dots when looking forward, but when you look back on your life you are like 'this might not have been where I would have wanted to happen but look at all of the things have transpired because of it.'"
In his two full seasons with the Cavs, Richard Jefferson played in an unnderrated role off the bench while providing valuable leadership to the team. His play was particularly huge in the 2016 NBA Finals as he played in an extended role in a couple of the games where he changed the complexion of the team's defense.
Jefferson had also quickly become a fan favorite in Cleveland because of his passion and dedication to the team and the city in his brief tenure. His departure also means the loss a key voice in the locker room and one of the most respected players on the team.
He had also developed a strong bond with veteran forward Channing Fyre as the two had created the "Road Trippin' with RJ & Channing" podcast. This bond was quite evident through Jefferson's last Snapchat post with Fyre on a team plane.
With the Hawks already buying him out, Jefferson is at another crossroad in his career of deciding of how much longer he will play in the league. There is some mutual interest with the Milwaukee Bucks, but this could mark the final chapter of his career.