Video: LeBron James pissed about backcourt-call, doesn't give Trevor Ariza basketball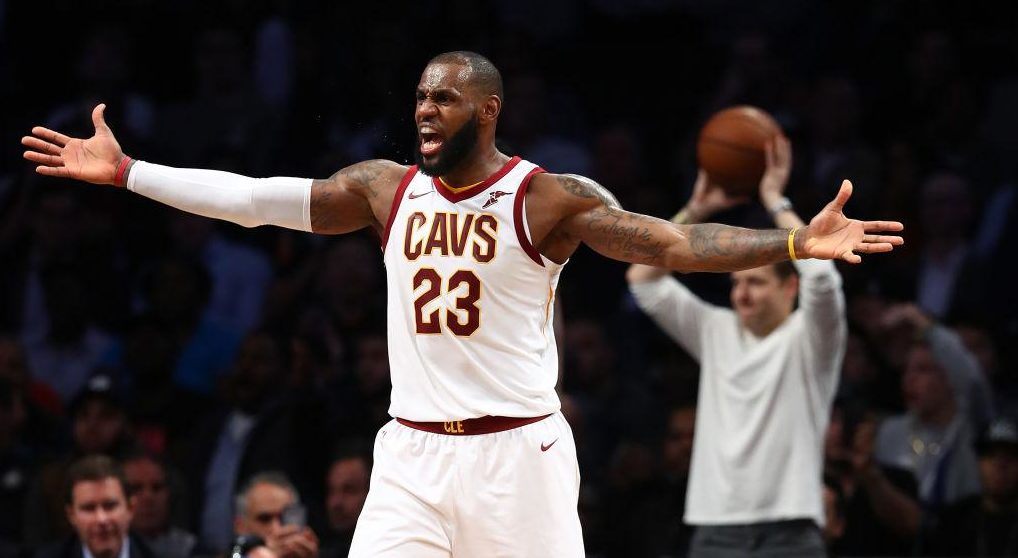 On Thursday night, the Cleveland Cavaliers kicked off their current four-game road trip with a matchup against the Houston Rockets inside the Toyota Center. Despite several come-back efforts, the Cavs fell to the Rockets, 117-113.
Trailing by six points near the midway point of the second quarter, Cavs superstar LeBron James was whistled for a back-court violation, which he immediately protested. James, who finished Thursday night's game with 33 points on 15-of-24 shooting from the field, seven assists, four rebounds, one block, and one steal albeit a losing effort, was picked up by Rockets big man Nene Hilario after bringing the ball across the timeline. As he dribbled through his legs a few times, James lost possession of the ball. At first glance, it looked like Nene touched the ball with his leg before it bounced into the back-court. However, upon further review, the play was upheld as called.
LeBron James was less than pleased with the call. In fact, the former No. 1 overall pick in the 2003 Draft was hit with a delay of game penalty for refusing to give the ball to Rockets guard Trevor Ariza.
Cleveland's deficiencies on the glass spelled their demise on Thursday night. The Cavs, who were without the services of Tristan Thompson due to a left calf strain, lost the rebound battle by quite a wide margin (45-26).
The Cavs will be back in action on Saturday night, when they face the Dallas Mavericks inside the American Airlines Center. Tip-off is scheduled for 8:30 p.m. EST with Fox Sports Ohio and Fox Sports Southwest having live broadcast coverage.