Cavs' LeBron James loses Lance Stephenson before completing an and-1 throwdown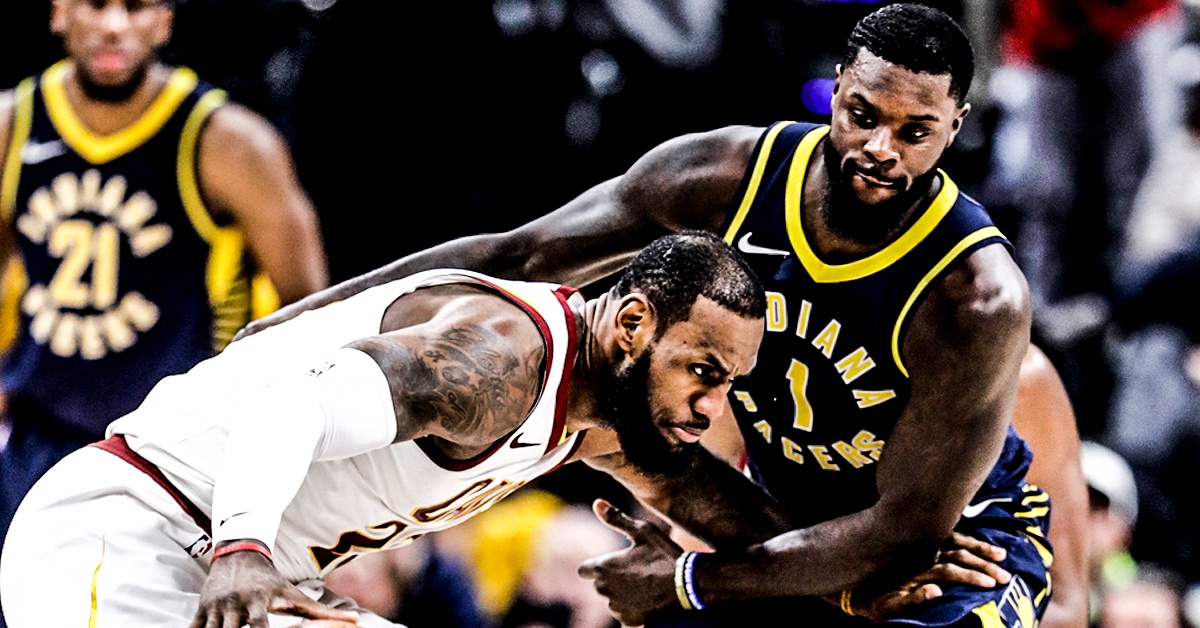 The Cleveland Cavaliers are visiting the Indiana Pacers tonight for the first time in their first-round series, and while Cavs superstar LeBron James did not start this game like a house on fire that he was in Game 2, it did not take long for him to put a Pacers defender in bag during Friday's staging of Game 3.
Here is the four-time MVP escaping the defense of his nemesis Lance Stephenson before posterizing Pacers big man Domantas Sabonis with a grown-man two-handed slam dunk.
"WOOOOOOO!"@MrCavalier34's reaction to @KingJames says it all. #WhateverItTakes#CavsPacers on FSO & FOX Sports GO: https://t.co/rnsCtXpj5O pic.twitter.com/ohnyofeoiv

— FOX Sports Ohio (@FOXSportsOH) April 20, 2018
Prior to Game 3, James had an otherworldly performance in Game 2 at home in which he unloaded 46 points on 17-for-24 shooting from the floor to go with 12 rebounds and five assists in 40 minutes of action to single-handedly lift the Cavs to a 100-97 series-tying victory.
LeBron James is mostly being guarded in the series by the pair of Lance Stephenson and Bojan Bogdanovic. Neither Stephenson nor Bogdanovic is capable of slowing James down for an entire game, but they will still have to try, as the Pacers can't let the four-time MVP drop 40 points on them again.
In the first two games of the series, James has managed to average 35.0 points on 58.5 percent shooting from the field, 11.0 rebounds, and 8.5 assists.