Cavs video: LeBron James jokes about Kevin Love not getting a question from media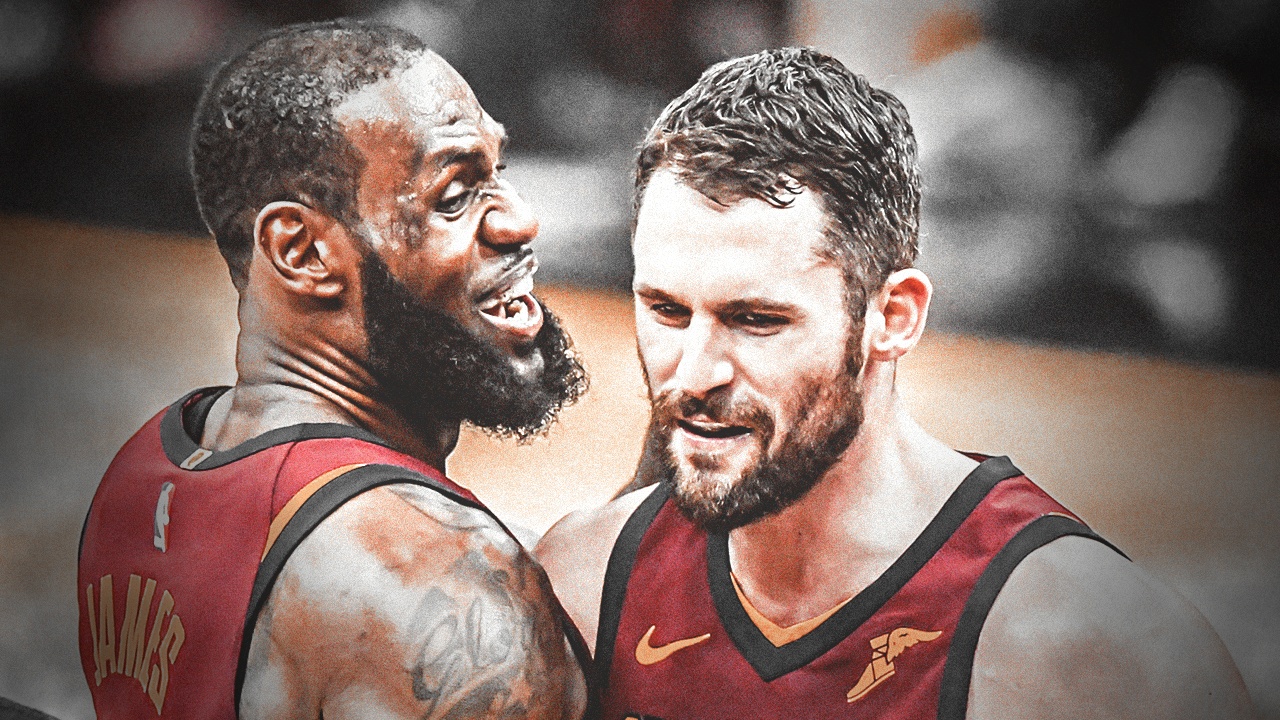 Despite the fact that they are now trailing the Boston Celtics two games to nil in the Eastern Conference Finals, Cleveland Cavaliers teammates LeBron James and Kevin Love still found a way to share a laugh during Tuesday's post-game media availability.
The Cavs led through most of the first and second quarters of Game 2. However, their second half performance allowed the Celtics to carry the day.
James posted another Herculean effort, scoring 42 points on 16-29 shooting from the field (5-11 from beyond the arc), 12 assists, 10 rebounds and one block in 39 minutes of action. It was James' fifth triple-double of these playoffs.
Love had a solid game as well, racking up 22 points on 9-of-18 shooting to go with 15 rebounds. In the end, though, the efforts from James and Love just weren't enough.
"How will you digest this loss?" a reporter asked James during his post-game presser.

"I'm gonna go home tonight and see my three kids, see my family, re-calibrate and see my mom," James replied. "I think I'll be fine. I'm not gonna lose sleep over it.

"You go out and when you lay everything on the line, at the end of the day, you can live with that," James continued. "I'll re-calibrate as far as how I can help this team continue to be successful, how I can do some things to make us even more complete.

"The only way I won't get any sleep tonight is if Kev doesn't get a question (from the media)," James joked.
Though it was a tough loss, James' jovial remark had everyone in the media room smiling, including Love.
.@KingJames isn't losing sleep… unless no one asks @kevinlove a question! 😂 (Via @NBATV) pic.twitter.com/5nYVXKl9xY

— NBA on TNT (@NBAonTNT) May 16, 2018
Game 3 is set to tip inside Quicken Loans Arena at 8:30 p.m. EST on Saturday with ESPN having live broadcast coverage. Let's see if the Cavs can dig themselves out of this 0-2 deficit.