Video: LeBron James ejected for first time in career vs. Miami Heat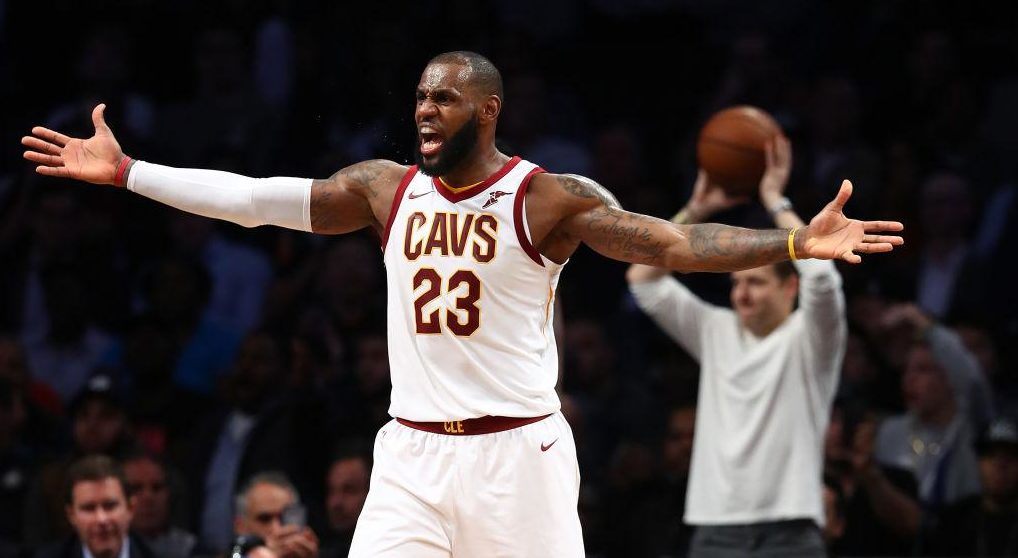 For the first time in his career, LeBron James was ejected.
During the third quarter Tuesday night against the Miami Heat, LeBron was angry at a no-call late in the third quarter and the referee quickly pulled the trigger send LeBron to the showers. Take a look at the full sequence:
This is of course surprising as LeBron in his career has always been able to never cross the line and do too much for the referees to deem it needed to toss him. Maybe one reason for allowing him to get thrown out tonight was how much the Cavaliers were up on the Heat by.
LeBron definitely said something that the referee didn't appreciate it because he quickly got the tech and almost instantly after it was decided he'd be ejected. It will be really interesting to see what else LeBron has to say about the moment following the game.
The Cavaliers are on the verge of winning their ninth straight game with the Heat almost undoubtedly not coming back tonight. After a shaky start to the season, the team has truly found its groove thanks mostly to LeBron, who is putting up some of the best shooting numbers of his career along with his usual overall production.