Video: Cavs star Kevin Love gives heartfelt speech after winning Arthur Ashe Courage Award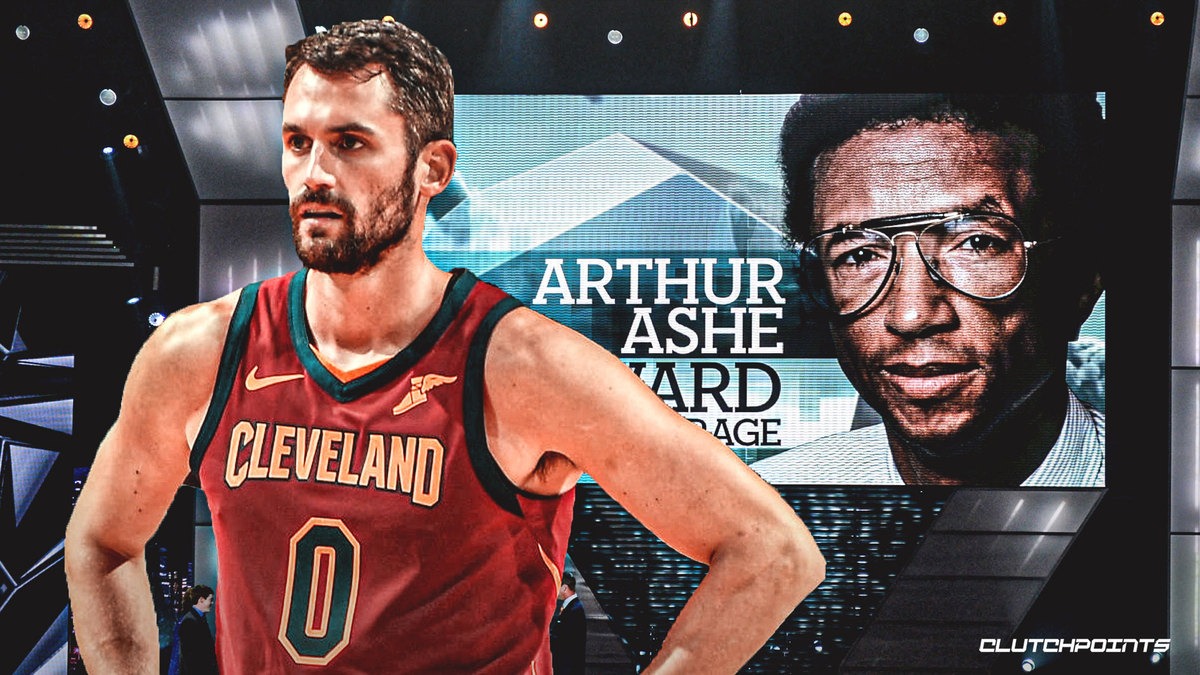 Cleveland Cavaliers star Kevin Love recently received his Arthur Ashe Courage Award, and to say that he was delighted by the honor would be an understatement.
Love has been a vocal advocate for mental health awareness in the league for years now, and this is only one of the many recognitions he has received for fighting for this cause. Nonetheless, there's no denying how special this is, given how the Arthur Ashe Courage Award is given to some of the most significant individuals in the world of sports whose societal contributions "transcend sports."
Here is Kevin Love's heartfelt acceptance speech during the virtual ESPYS:
"Humbled does not even begin to describe the feeling."@kevinlove delivers a heartfelt speech after winning the 2020 Arthur Ashe Courage Award for his commitment to growing mental health awareness. #ESPYS pic.twitter.com/EjQdm34ZjD

— ESPN (@espn) June 22, 2020
The Cavs star just had to single out San Antonio Spurs swingman DeMar DeRozan, who Love named as his inspiration:
"I'd like to also personally thank my brother DeMar DeRozan, who inspired me when he first shared his story," Kevin Love said. "DeMar, I could not have done this without you."
Toward the end of his message, Love brought up today's social climate:
"In light of all that is going on in our country today, I accept this award as both an honor and a challenge," Kevin Love added. "A challenge to not only continue on my path, but to push beyond it, and stay vocal even when silence feels safer."
The Cavs power forward is reminding everyone here to stand up and speak out. We are indeed living in dark times, and it's necessary for each and every person to be counted. Staying silent should no longer be an option, and Love is hoping that his honor here serves as an inspiration to many.
While Kevin Love and the Cavs had another disappointing season in the second post-LeBron James era, the star power forward continues to be a force for good off the court.