Video: J.R. Smith returns from suspension, comes back as bowler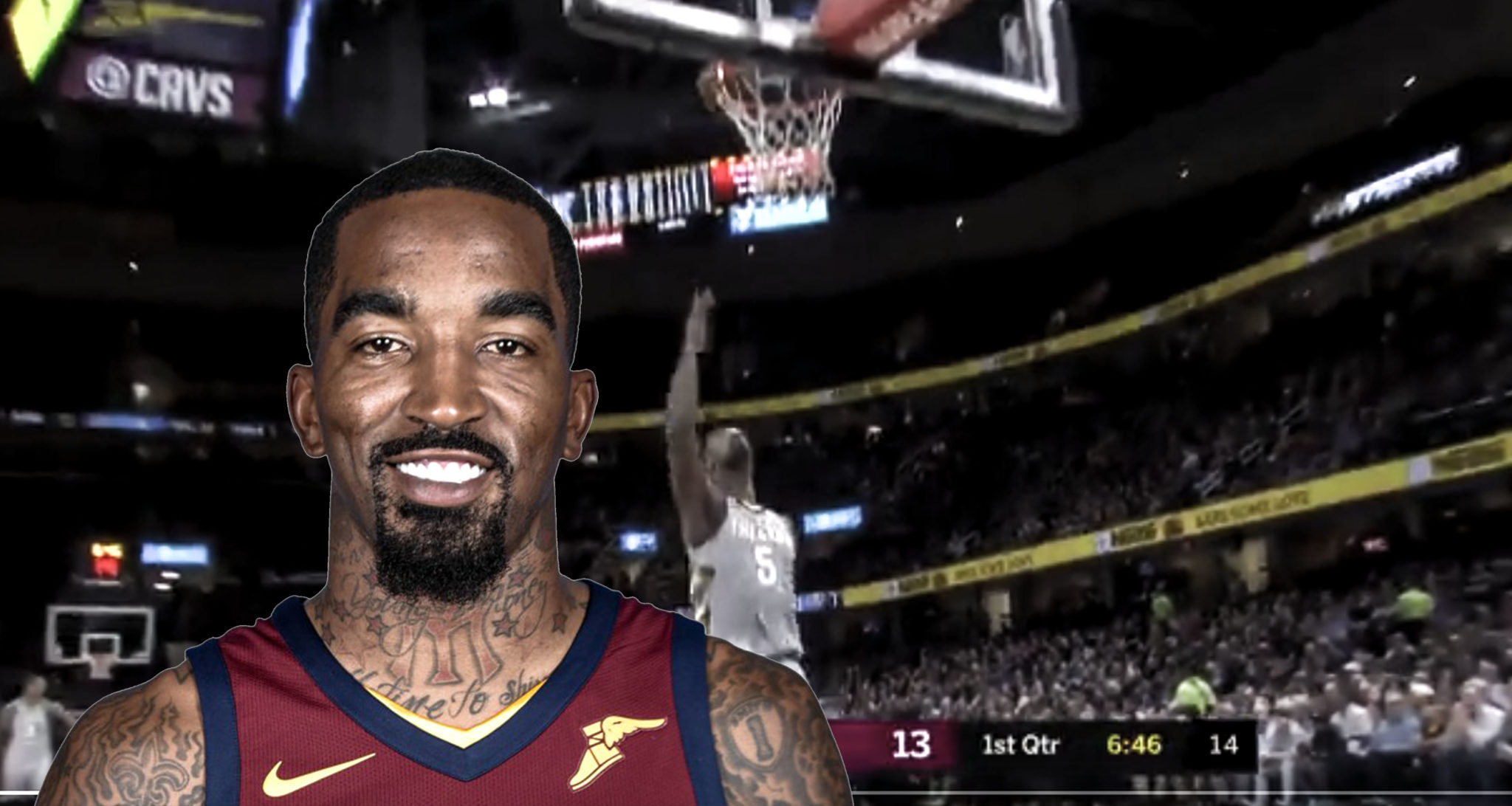 The Cleveland Cavaliers got J.R. Smith back in the lineup on Saturday night against the Denver Nuggets. He had to serve a one-game suspension for throwing soup at assistant coach Damon Jones.
Seriously.
But with that behind him, Smith could get back to playing bisque-etball, er, basketball. He scored 19 points, but the Cavs lost to the Nuggets at home.
However, the result of the game doesn't matter. What does matter, though, is that Smith came back from his suspension with a brand new skill. Apparently, he had a crash course in bowling while he was out, and Smith showed off those skills during a timeout.
Per Bleacher Report:
JR served his suspension and came back a bowler 😂 pic.twitter.com/O0LkYtgbD2

— Bleacher Report (@BleacherReport) March 4, 2018
Anecdotally, Smith is not known for having bowling as an off-the-court hobby. If we didn't know any better, it would be easy to assume he's never been bowling in his life.
But just look at that form. Good footwork, he holds the follow-through, and his posture looks like he's at least a semi-professional bowler. And look at that spin. H could be Bill Murray's stand-in for a "Kingpin" remake.
Also, if you watch until the end the video, it's clear that the ball goes directly to the referee. So not only is the form perfect, but he hit his target dead on. That's a strike if he does it in a blowing alley.
Come to think of it, it makes sense that Smith could be an exceptional bowler. There's a lot of wrist in bowling, and Smith's specialty is shooting.
When Smith retires and is having any trouble figuring out what his next step is for a second career, he should definitely try to make a run for a PBA championship.