Video: Jordan Clarkson does not want tribute video from Lakers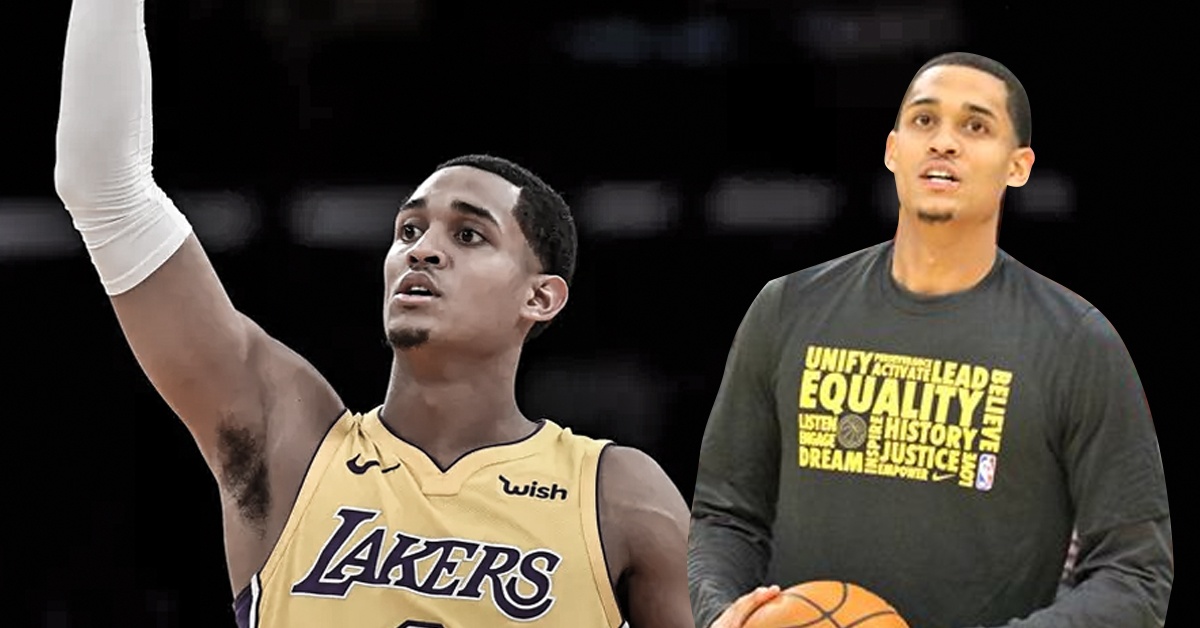 The Cleveland Cavaliers are set to play the Los Angeles Lakers for the final time in the regular season on Sunday night at Staples Center. This will mark only the first meeting between the teams since their blockbuster deal prior to the trade deadline back in February.
A major part of that move was veteran guard Jordan Clarkson, who had spent his first 3 1/2 seasons in the league with the Lakers. Following practice on Saturday afternoon, Clarkson made it quite clear that he doesn't want to have a video or photo tribute from his former team at any moment during Sunday's tilt, according to Dave McMenamin of ESPN.
Jordan Clarkson doesn't want a tribute video from the Lakers on Sunday pic.twitter.com/8PIvxdoTKr

— Dave McMenamin (@mcten) March 10, 2018
There is clearly no reason in Clarkson's mind to look back at his time with the Lakers as he has moved on from the situation. It wasn't exactly the most successful stint as the team missed the playoffs in each of his first three seasons. On top of that, things had become a bit uneasy as he had privately expected to be moved at some point ahead of the trade deadline.
It was a situation that a change of scenery was best as there was much uncertainty about his long-term future in Los Angeles as his name had continually been mentioned in trade rumors. At the same time, he had developed into a dependable scorer off the bench over his tenure with the franchise that has made him a valued asset with the Cavs.
In his first 11 games with the team, he is averaging 13.3 points on career-high averages of 49.5 shooting from the field and 42.2 percent from 3-point range. This includes scoring in double figures nine times while shooting 50 percent or better from the field six times along with nailing multiple 3-pointers on numerous occasions.
That said, Sunday's game could give him the motivation to put together a big offensive night against his former team in the arena he had called home for the last three-plus years.