Video: Jae Crowder hits shot from behind the backboard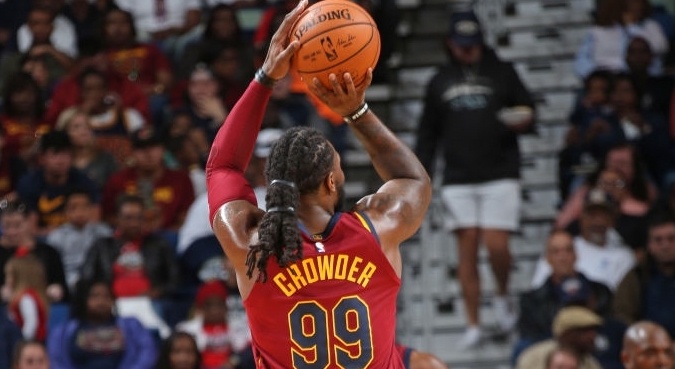 The return of Isaiah Thomas was a big boost to the Cleveland Cavaliers especially with their need for a point guard of his quality. It wsas also a source of motivation for his teammates as Thomas has recovered well from his injury and looked to contribute to his new team's cause as soon as he stepped back on the court.
Thomas' presence alone gave the Cavs a mental edge heading into Tuesday's game versus the Portland Trail Blazers and even Jae Crowder had a different bounce to his step on the night. Crowder proved that in the third quarter when he hit an insane behind-the-backboard shot after being fouled near the baseline. Although it was waived off by the referees, it's still worth watching and it brought a huge applause from the crowd inside Quicken Loans Arena.
Jae Crowder hits the ridiculous behind the backboard shot and-1 but the refs call it off pic.twitter.com/I9KTnciADp

— The Render (@TheRenderNBA) January 3, 2018
Jae Crowder finished the game with 17 points, two rebounds, three assists, and two steals in 23 minutes of action. More importantly, he contributed solid numbers for the Cavs who won in a blowout, 127-110, giving Thomas his first win as a member of the Wine and Gold.
The victory also snapped a three-game losing streak for the Cavs and got them back to their winning ways. The Cavaliers improved their record to 24-12 for the season and now have a firm grip on the third seed in the Eastern Conference with still more than half of the season to be played.