Video: Isaiah Thomas roasts Cavs in Jimmy Kimmel Live! segment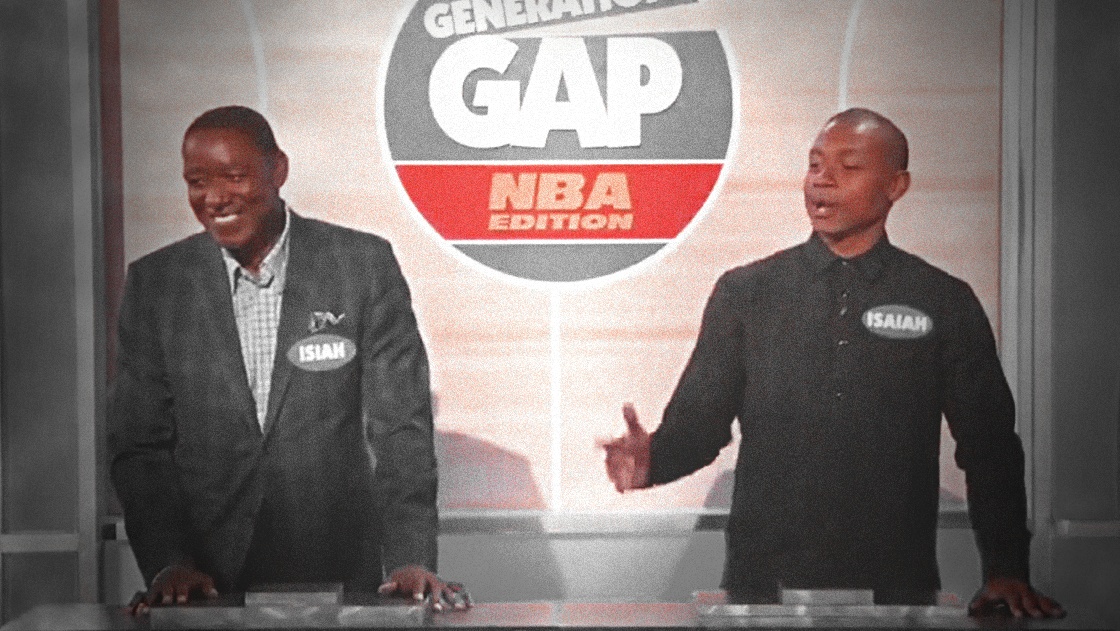 Isaiah Thomas is having fun at the expense of one of his former teams.
The Los Angeles Lakers point guard, who is also soon going to be a free agent, appeared on Jimmy Kimmel Live! to participate in a game called "Generation Gap." In the game, Thomas competed with former Detroit Pistons court general and Hall of Famer Isiah Thomas. It did not go well for the younger Thomas, though, as he was absolutely dominated by the two-time NBA champion. Isaiah did not have a single correct answer, even blowing a golden chance to score point by mistaking Childish Gambino for Chance the Rapper. Oh, man.
But Isaiah putting up zero points in that game is not why we're here talking about him. It's that because, despite his bad performance in Kimmel's game, he was still able to come away with the most memorable quote of the night by comparing himself to the Cleveland Cavaliers in the 2018 NBA Finals, saying "I'm like the Cavs. I'm going to get swept."
Unlike the Cavs, however, Isaiah was given at least a couple of gimmes, which he wasted.  Apart from confusing Donald Glover with the No Problem rapper, Isaiah also failed to name "Thanos" and "Marvin the Martian."
The Cavs are not swept yet, too. They have a shot at winning a game and cutting the Golden State Warriors' series lead in half this Wednesday at home, where Games 3 and 4 of the NBA Finals will be held.
You can watch the entire contest below.