Video: Donovan Mitchell earns Dwyane Wade, LeBron James' respect after the final buzzer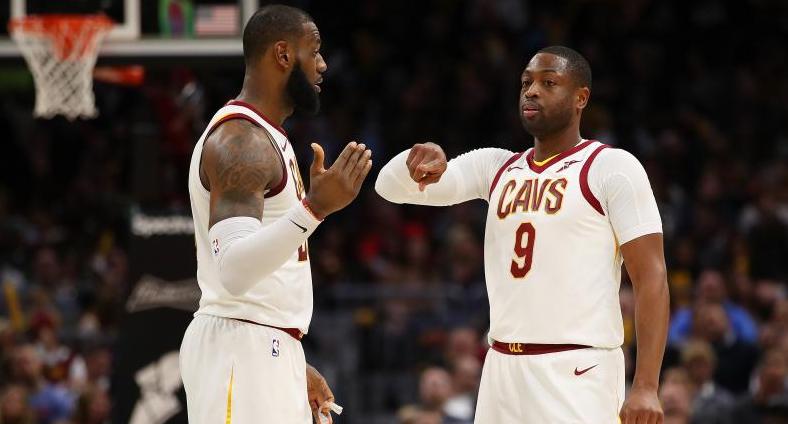 The Cleveland Cavaliers grabbed their fourth straight win on Saturday night against the Utah Jazz, marking their 17th victory over the last 18 games played.
However, it didn't come quite easy as Jazz rookie guard Donovan Mitchell put up another impressive performance scoring a team-high 26 points on an efficient 10-of-15 shooting from the field. This strong outing caught the eyes of both LeBron James and Dwyane Wade.
Donovan Mitchell has been a pleasant surprise for the Jazz, quickly becoming one of the top rookies in the league through the first quarter of the season. He is first among his class with 13 20-point games. The Jazz guard also leads all rookies with 71 made 3-pointers and is one of five first year players to record at least three 30-point games in their first campaign.
The 21-year-old has shown much reason for optimism in Utah because of his unique scoring ability. The fact that he has caught LeBron James and Dwyane Wade's attention for a personal chat after the game certainly means that he has a promising future ahead.
There is an opportunity for Donovan Mitchell to become one of the Jazz's cornerstone players that they could build around for the next decade.