Video: Cavs' Collin Sexton lobs insanely high alley-oop to Larry Nance Jr.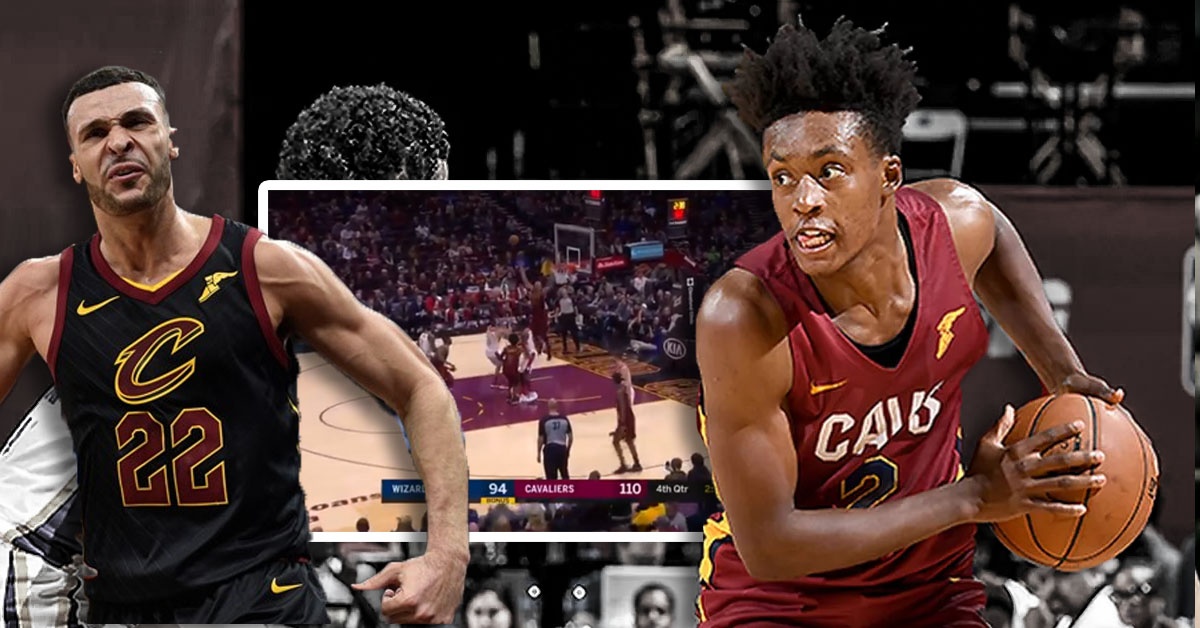 Cleveland Cavaliers high-flying forward Larry Nance Jr. nearly hit his head on the roof of The Quicken Loans Arena with an insane one-handed alley-oop throwdown coming off a lob from Cavs rookie guard Collin Sexton late in the fourth quarter.
Watch the highlight play below:
RAISE THE ROOF, @LARRYDN22! #BeTheFight pic.twitter.com/Pxw9RvX6IG

— Cleveland Cavaliers (@cavs) December 9, 2018
On the play, Sexton was able to beat his man off the dribble, which prompted Nance's defender to come over and help. This allowed the athletic big man to catch the ball cleanly with one hand and soar up for the huge flush, much to the delight of the fans at The Q.
The dunk proved to be the dagger to put the Washington Wizards away, as the Cavs pulled off an impressive 116-101 win at home. The victory propelled the struggling Cavs to their sixth win of the season and now sit at 13th in the Eastern Conference.
Collin Sexton continues to show his stellar improvement. The eighth overall pick outplayed Wizards All-Star point guard, John Wall, who finished with just one point on the night.
Sexton matched a career-best 29 points on an efficient 13-of-23 shooting from the field to lead all scorers. The promising rookie also added six assists, three rebounds, and two steals in 41 minutes to cap off his superb outing.
Larry Nance Jr., on the other hand, came off the bench for this one, but still played 27 minutes. The Akron, Ohio native played an all-around game, finishing with 13 points, seven rebounds, seven assists, one steal, and one block.
The Cavs are slowly building toward the future after they traded two veterans over the past week. Sexton and Nance, however, seem to be key pieces of their future. Thus, it's great to see these two develop their on-court chemistry together with a play like the one shown above.