Cavs' Channing Frye reacts to J.R. Smith's Supreme tattoo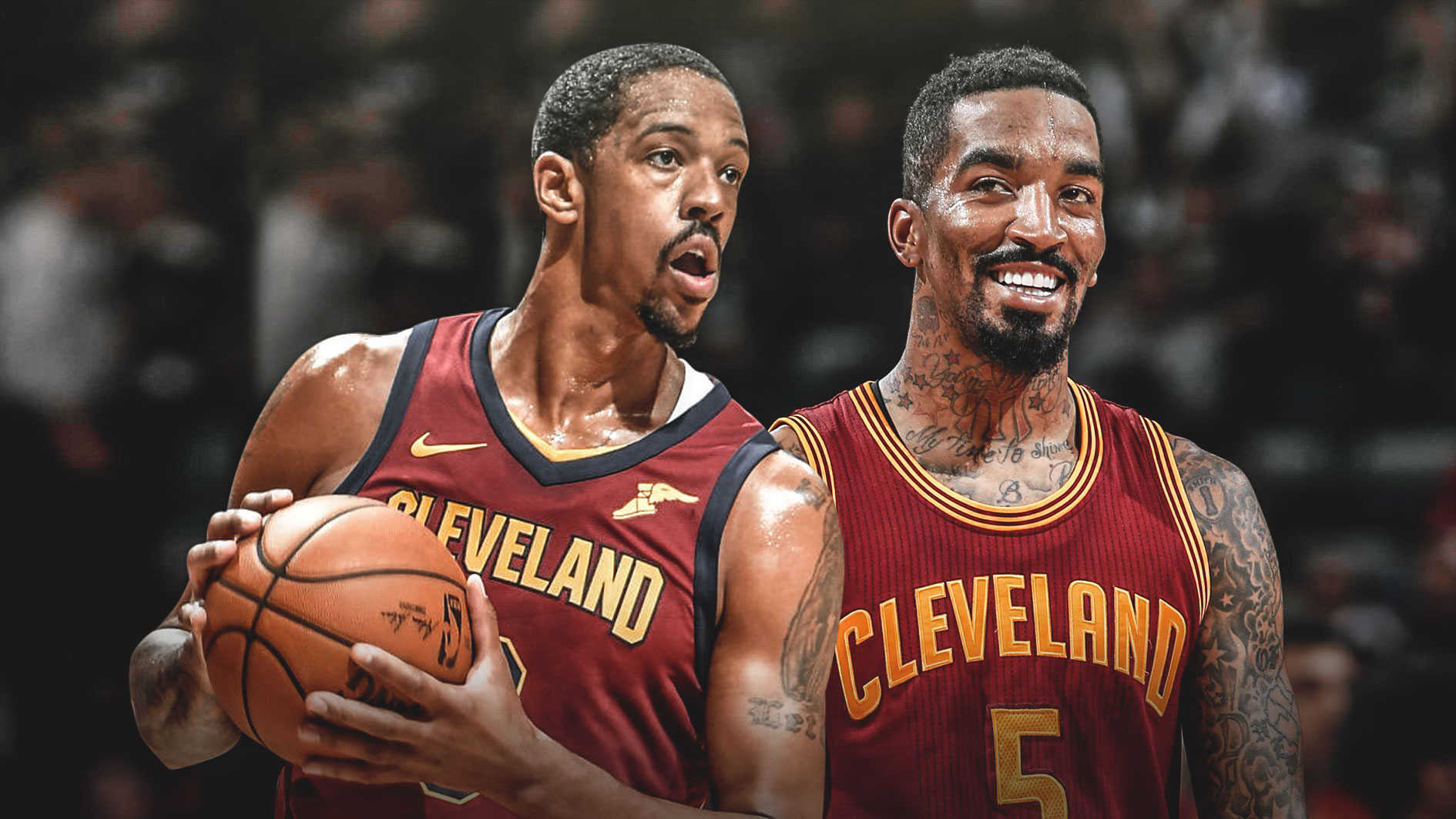 Back in August, Cleveland Cavaliers shooting guard J.R. Smith got a new tattoo. This was no ordinary tattoo, however. The streaky shooter decided to have the word "Supreme" inked vertically on his right calf — an homage to the popular sportswear company that he often wears in-game. And though most of the sporting world knew of Smith's new branding within a few days of its existence, it seems his Cavs teammate, Channing Frye, had no idea.
Frye, who has rejoined the Cavs after a stint with the Los Angeles Lakers, recently sat down for an interview with StockX. It was there he learned of Smith's Supreme tattoo.
StockX: Describe your feelings about J.R.'s new Supreme tattoo in one word.

Frye: He got a Supreme tattoo? When did he get that? Dead serious… where did he get one?
The folks at StockX then showed Frye a picture of Smith's new tattoo. The reaction that ensued will leave a smile on your face.
Frye: What!? Is he, like… Do they pay him? Is he a part owner? That's how I feel. I feel like he should be getting paid. He should get Supreme gear for the rest of his life — all of it. For a tattoo that big, 100 percent, everything I have — pinball machine, life vest, weight vest, mouthguard, arm sleeve, hat, earpiece, earring — all of it should just be in a truck going to my house. That's how I feel about it.
Apparently @Channing_Frye didn't know about JR's Supreme tattoo….https://t.co/4F03I3XoJa

— StockX (@stockx) September 28, 2018
Smith, who does have a partnership with Supreme, says he wasn't paid to get the tattoo, contrary to what most might think. According to Complex, Smith feels the company's branding reflects that of of his own.
"I got the tattoo the other day," Smith told Complex in August. "There was a lot behind it. People were like, 'Are they paying you for it?' and I was like, 'No,' so they were like, 'What are you doing it for?' And I was like, 'That's who I am. That's why I am who I am.' It worked out. I got a lot of great feed-back."
Smith is a man with loads (and loads) of great tattoos. This one, albeit in plain text, seems to have garnered the most attention.