Video: Canton Charge players sing happy birthday to Kendrick Perkins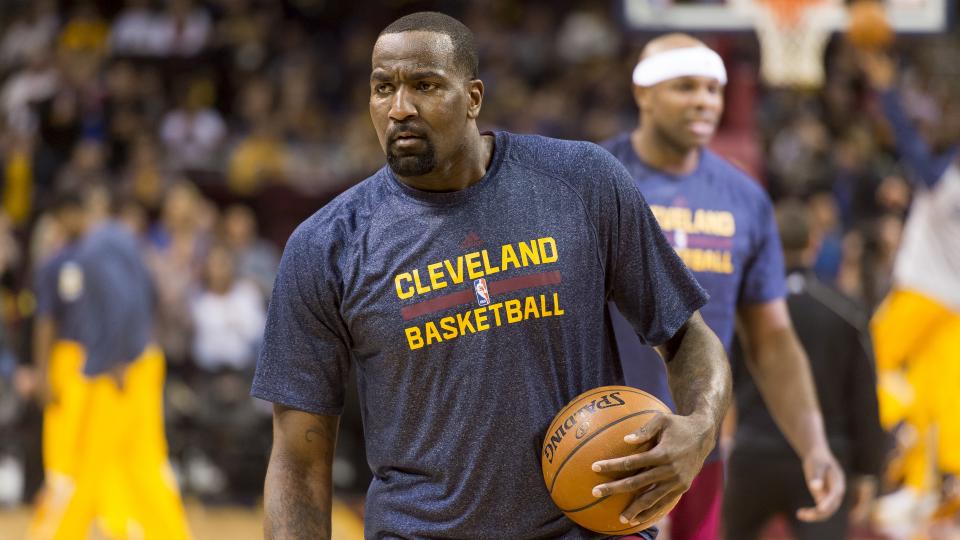 Prior to their road game against the Lakeland Magic on Friday night, several members of the Canton Charge sang happy birthday to Kendrick Perkins for his 32nd birthday.
"Perk," as he is known, was serenaded near halfcourt during Friday morning's shootaround. The 6-10 center, who was invited to the Cavs' training camp this season, watched in amusement as his teammates belted out the lyrics.
Happy birthday, Perk! pic.twitter.com/9L6DdoRQPP

— Canton Charge (@CantonCharge) November 10, 2017
It looks like Perk is fitting in nicely with his new teammates.
As most Cavs fans know, Perkins was offered one of the Cavs' two-way contracts shortly before the start of this season. The former 27th overall pick in the 2003 Draft (Memphis Grizzlies) has performed well in his new post. In fact, in Friday night's 105-100 loss to the Magic, Big P turned in 10 points on 5-7 shooting from the field, eight rebounds, two steals, and one block in his 24 minutes of playing time.
Albeit a small sample size, Perkins is already proving to be an extremely important piece for Charge head coach Nate Reinking. Through Canton's first two games of their 2017-18 season — both losses — Perkins is averaging a double-double (12.5 points and 10 rebounds per game).
Perk recently sat down for a one-on-one interview with Ridiculous Upside to discuss his move to the Canton Charge.
Via Dakota Schmidt of ridiculousupside.com:
RU: You talked about the great coaching staff, great facilitates and solid talent, how was your experiences like during training camp?

KP: It was really good, man. The group of guys that we have here makes everything easier because they're hard working and ready to go get it. We have a team full of talented guys that love to work hard, want to win, and just be around the game. My transition was easier due to being around Coach Nate (Reinking), Coach Sam Jones and Coach Melvin Ely who make it more comfortable for you because they're a group of guys that know the game real well so its really easy.
The Charge will be looking for their first win of the season on Sunday, when they take on the Maine Red Claws (Boston Celtics affiliate) at 1:00 p.m. EST inside the Portland Expo Building.