Cavs news: Tyronn Lue scheming to play LeBron James and Jae Crowder together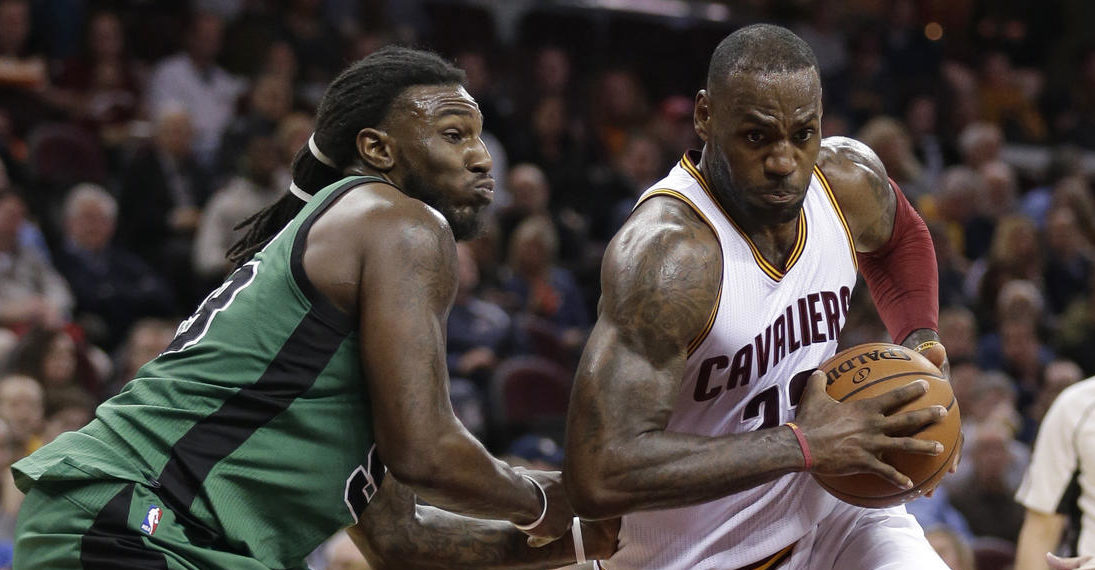 With two All-Star forwards in LeBron James and Kevin Love ahead of Jae Crowder in the pecking order, it wasn't hard to see a scenario where the new Cleveland Cavaliers forward is relegated to a backup role off the bench.
But according to Joe Vardon of Cleveland.com, Cavs head coach Tyronn Lue has bigger plans in store for Crowder:
"According to a source, the Cavs aren't looking at Crowder as merely a backup to LeBron James. Crowder, 27, is 6-6 and 235 pounds. He's known as a gritty wing defender who shot nearly 40 percent from 3-point range last season.

"Coach Tyronn Lue is working on lineups with James and Crowder on the court together. While James can play any of the five positions on the court, Crowder can guard shooting guards, wings, and power forwards."
Crowder's versatility really does open up a lot of possibilities for the Cavs in terms of their lineups. He can play alongside James in smaller lineups and take the pressure off of LeBron on the defensive end. There's also a possibility that Crowder could play alongside James, Love, and Tristan Thompson in really big lineups.
It's that type of versatility that the Cavs lacked in the Finals against the Golden State Warriors. Crowder's addition provides the Cavs with a lot more options if they meet the Warriors again in another rematch, which makes him so much more valuable than a mere backup.
Crowder's presence could even make Love expendable, and if the Cavs do find a trade for Love this season, Crowder would play an even bigger role alongside James moving forward.